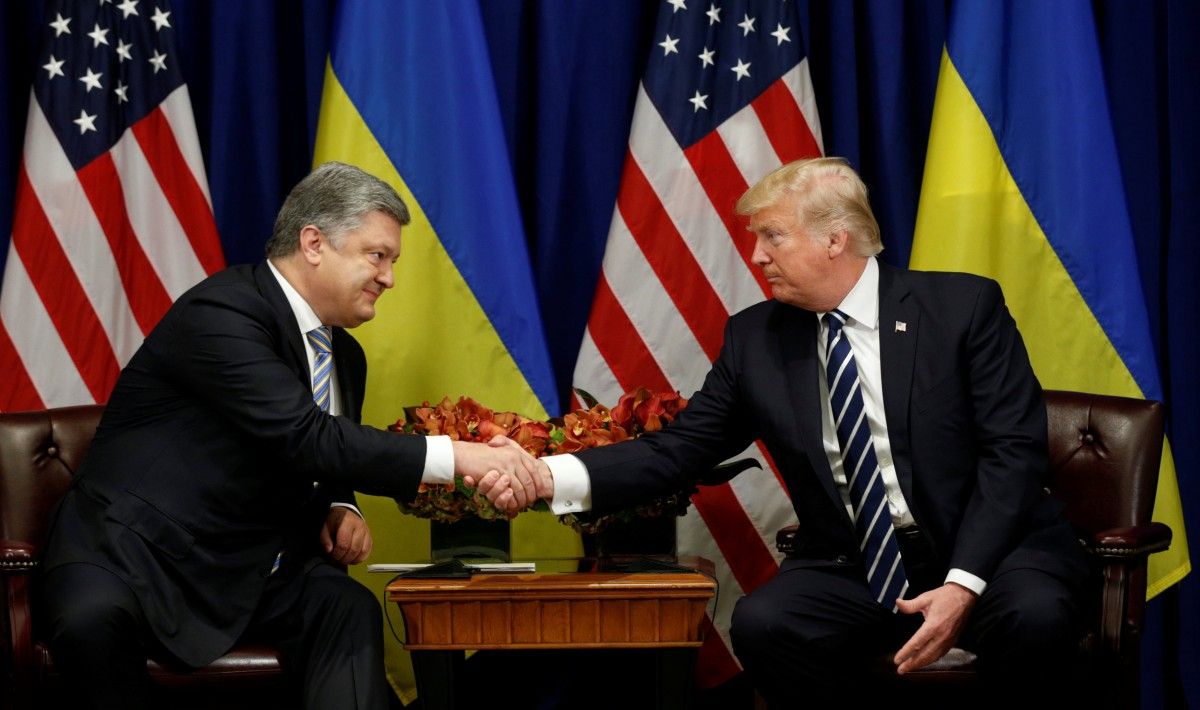 REUTERS
"We had a very impressive meeting with President Trump. I admire his leadership. He made a very strong signal from the podium of the General Assembly of the United Nations, focusing on Ukraine and addressing Russia to stop the aggression," Poroshenko told Fox News.
Answering a host's question on whether his meeting with Donald Trump held behind closed doors touched upon the supplies of defense weapons; in particular, Javelin anti-tank missile systems, Poroshenko said, "We had a very productive discussion [with Donald Trump]," adding that Ukraine itself produces "very effective" anti-tank missiles.
Read alsoPoroshenko notes good progress in talks on U.S. defensive arms"We don't receive anything from the whole world, any lethal weapons, and we stopped Russian aggressor, we built our 250,000[-strong] army," the president said, adding that this army is one of the "most efficient" ones in Europe and that the Ukrainian people are proud of this fact.
"We have a firm commitment from our U.S. partners [regarding military technical assistance]. We were not talking, frankly speaking, about Javelins because we produce [anti-tank missiles], but we were talking about radio [electronic] warfare equipment to make efficient the actions of my armed forces and to save lives of my forces, and to increase responsibility for Putin if he makes a decision to attack my army positions," said Poroshenko, stressing that Ukraine would not "allow" such moves.
Read alsoU.S. President: Ukraine is coming along pretty wellAs UNIAN reported earlier, President Poroshenko following his meeting with his American counterpart Donald Trump said that the U.S. supported Ukraine's offer on the introduction of UN peacekeepers forces to Donbas.