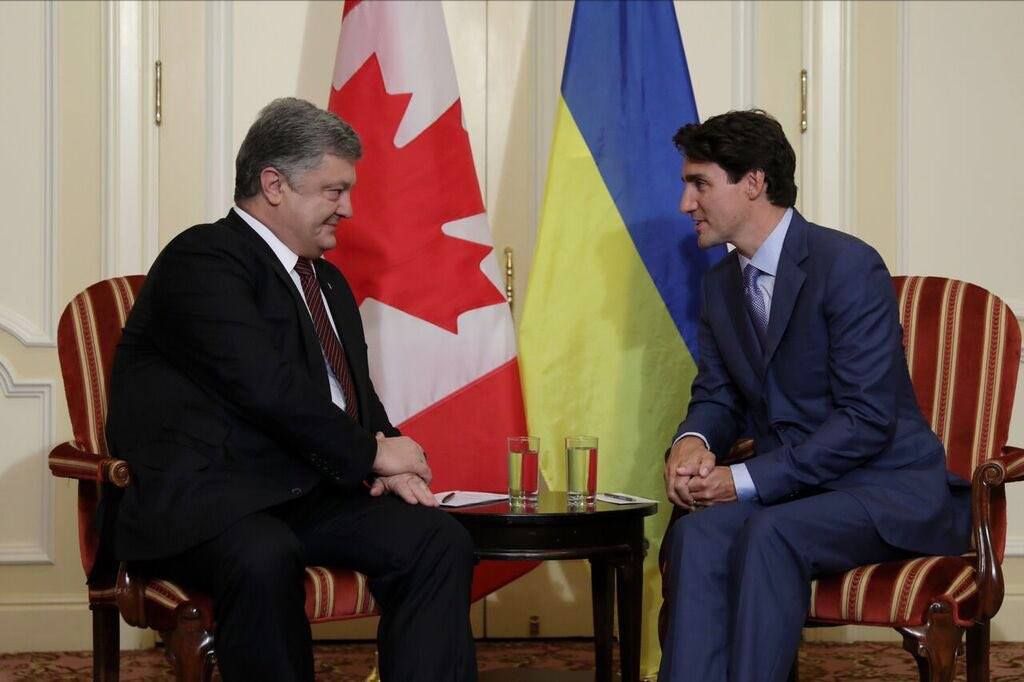 facebook.com/JustinPJTrudeau
"Today I presented Ukraine's vision on how we could level up our security and defense partnership with new initiatives," Poroshenko told reporters following the negotiations in Toronto on Friday night.
"Earlier this year, we signed the bilateral Defense Cooperation Arrangement, which facilitates our cooperation in the military sphere. Also this year, Canadian Government extended Operation UNIFIER, which provides for continued training by Canadian instructors of our Armed Forces," the president noted.
"I believe that having such good basis, it is high time to move forward," the head of state added.
Poroshenko thanked the Prime Minister of Canada and the Canadian Government for a staunch and unwavering position in support of Ukraine's sovereignty and territorial integrity in the face of ongoing Russian aggression.
Read alsoPoroshenko-Trudeau meeting in Toronto under way"Such principled position of our allies and partners, continued political and sanctions pressure, and such leadership in the international arena as shown by Canada is crucial for stopping the war waged by Moscow as it seeks to redraw Europe's borders by force," the president emphasized.
According to Poroshenko, with the G7 Presidency Canada could play even more important role in bringing peace and stability back to Ukraine and Europe.
"We see the G7 platform also conducive to lead the efforts of an international group of friends of de-occupation of Crimea, I mentioned recently. I believe that Canada fits for that role very well, since Crimea is, first of all, about human rights and freedoms," he stressed.   
The president also believes that diplomatic efforts should be underpinned with strong Ukraine's defense and economic resilience.
In his turn, Justin Trudeau noted that there are mechanisms to fulfill common tasks answering the question about military assistance.
"We will stand forever with Ukraine in the struggle against the illegal aggression of Russia. We fight against it," the Prime Minister emphasized.
He also reminded that Canada helps with the instructors who train the Ukrainian military and share their experience.