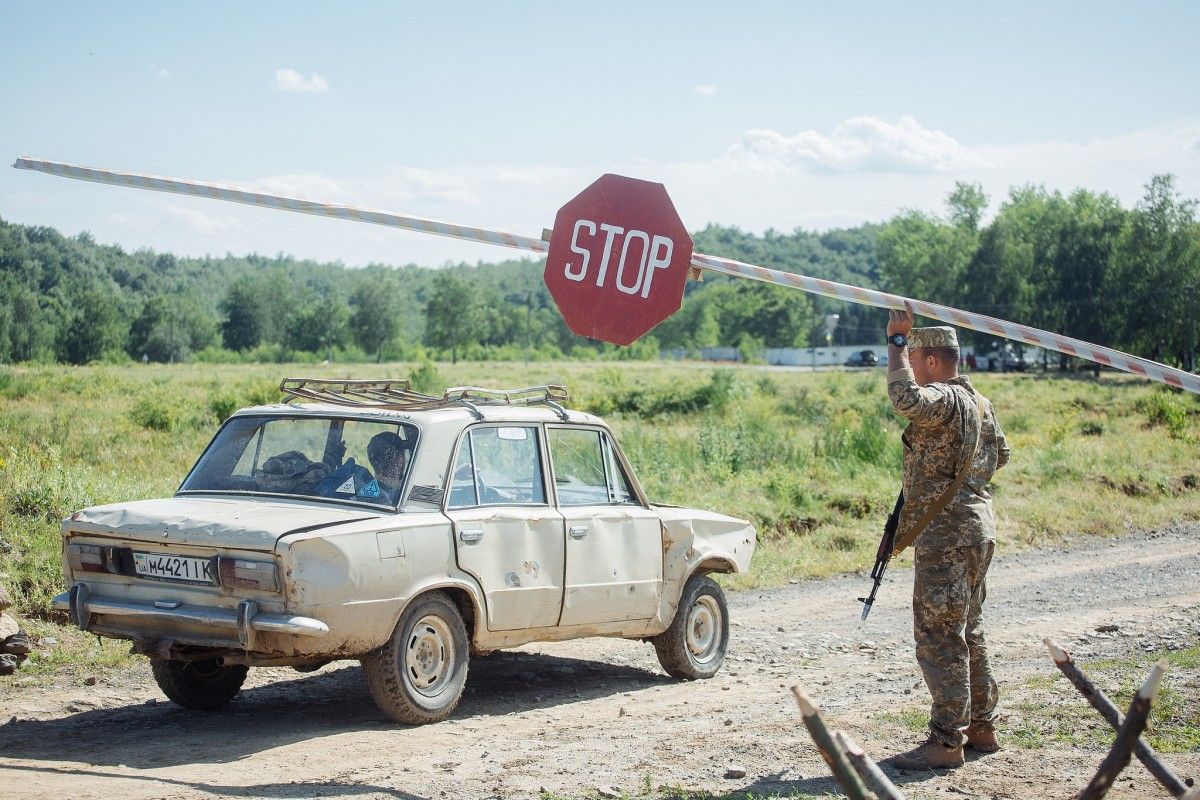 Photo from Ukraine's Defense Ministry
Lutsenko told reporters on Monday, September 25, she had not yet met with President Petro Poroshenko and therefore she could not say whether the bill had been discussed during his visit to the United States.
"I think that all those norms, mechanisms, and tools that are incorporated into the draft law on the reintegration of Donbas, have been discussed one way or another with both President [Donald] Trump and Prime Minister of Canada [Justin Trudeau]," Lutsenko said.
At the same time, she noted that Ukraine's partners, who imposed sanctions against Russia, "were primarily interested in what tools would be set in order to re-integrate Donbas."
Read alsoPoroshenko, Guterres discuss peacekeepers in Donbas, human rights in CrimeaAccording to the official, a peacekeeping mission was discussed at a meeting of the UN Security Council in New York City with the participation of Ukrainian president not long ago. Lutsenko noted that Ukraine's initiative to deploy peacekeepers in Donbas implies that it "should partly launch the process of Donbas reintegration."
In addition, responding to a clarifying question whether the clause on the peacekeepers had been included in the draft law on the reintegration, she said that "such an item is not in the draft law at the moment."
"But it may or may not appear after consultations in the United States. Everything will depend on the format and situation when such a mission is introduced," Lutsenko said.
At the same time, she drew attention to the fact that Poroshenko had already asked United Nations Secretary-General António Guterres to send a technical assessment mission to Donbas which would get acquainted and analyze the current situation and challenges in Donbas.
"Such an [assessment] mission will be deployed in order to see whether it is possible to send a peacekeeping mission, where it will be located and in what part of the region," Lutsenko said.
Read alsoPoroshenko says U.S. supports deployment of UN peacekeepers in DonbasAs UNIAN reported earlier, during his annual address to the Ukrainian parliament on September 7, Poroshenko announced the draft law on the reintegration of Donbas would be made public for discussion.
In late August, Secretary of the National Security and Defense Council Oleksandr Turchynov told reporters that Poroshenko would submit to the Verkhovna Rada the bill after the consultations with international partners.