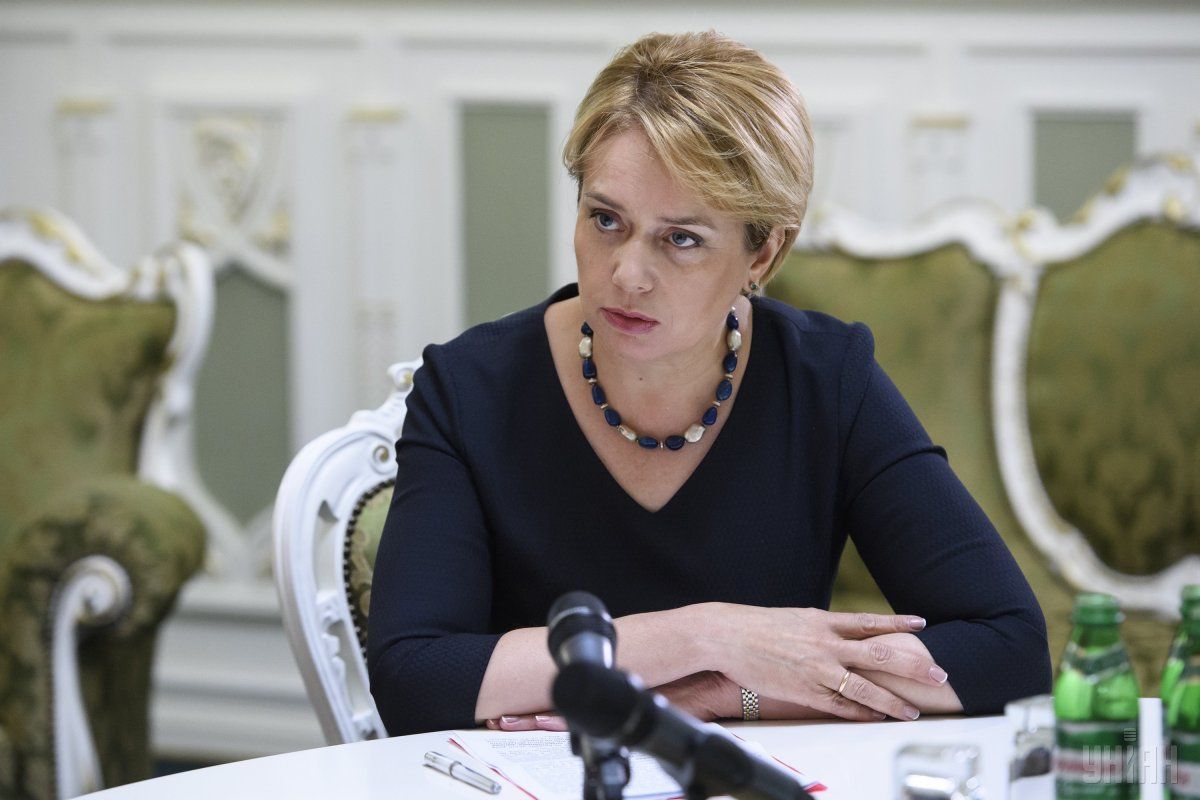 Photo from UNIAN
"It is very disappointing for me because it's strange that our Hungarian partners cannot be interested in Ukrainian citizens, including those of Hungarian origin, seeing a European perspective," she told 112 TV channel.
The minister stressed that Ukraine did not violate its international obligations in the field of protecting the rights of national minorities.
"With this law – and we can prove it – we are not violating our international obligations. It seems to me that many different myths about this law were born in Hungary," Hrynevych said.
She stressed that many Ukrainian children of Hungarian origin have no command of the state language, so the new law's provisions are aimed at fixing the existing problem.
Read alsoRomanian president cancels Ukraine visit amid minority language row"We are not closing down schools with the languages of command of national minorities. We are only expanding the possibility of teaching in Ukrainian in these schools, because we have today violations of the rights of Ukrainian children of Hungarian origin who, having acquired full secondary education in Ukraine, fail to understand Ukrainian state language. This means that they have no access to higher education, which means that they cannot hold public positions or positions in local government in the future. We need to expand their education rights. At the same time, we will retain part of the teaching in Hungarian. Children will learn Hungarian but they will be able to integrate fully into Ukrainian society, knowing the state language at a fair level," the minister said.
According to Hrynevych, Ukrainian officials will conduct consultations with foreign partners and explain how the language norms of the law on education will be introduced, show curricula for schools where representatives of national minorities study, etc.
"I think that we need more understanding, and instead of [hearing] ultimatums we would be grateful for the openness of the Hungarian leadership to hear our arguments and plans that we want to fulfill for our little Ukrainians studying in schools with minority national languages of command," Hrynevych said.
Read alsoHungary authorities seek meeting with Ukrainian education minister to discuss new lawThe minister has also announced talks with Hungary over Ukraine's new education law, scheduled for October 19.
"We are meeting on Wednesday with Minister of Education of Romania, I have a meeting with the Minister responsible for education in Hungary on October 19. I hope that during these meetings we will not only have a political debate but also a professional conversation, a pedagogical, educational conversation," she said.
Read alsoPresident Poroshenko signs into law bill on educationAs UNIAN reported earlier, the Hungarian government decided to block all further decisions of the European Union aimed at Ukraine's rapprochement with the EU, that's according to Hungarian Foreign Minister Peter Szijjarto.
The move comes as a response to the signing by President Poroshenko of the new law on education.
"We can guarantee that this will be painful for Ukraine in the future," the Hungarian top diplomat said.