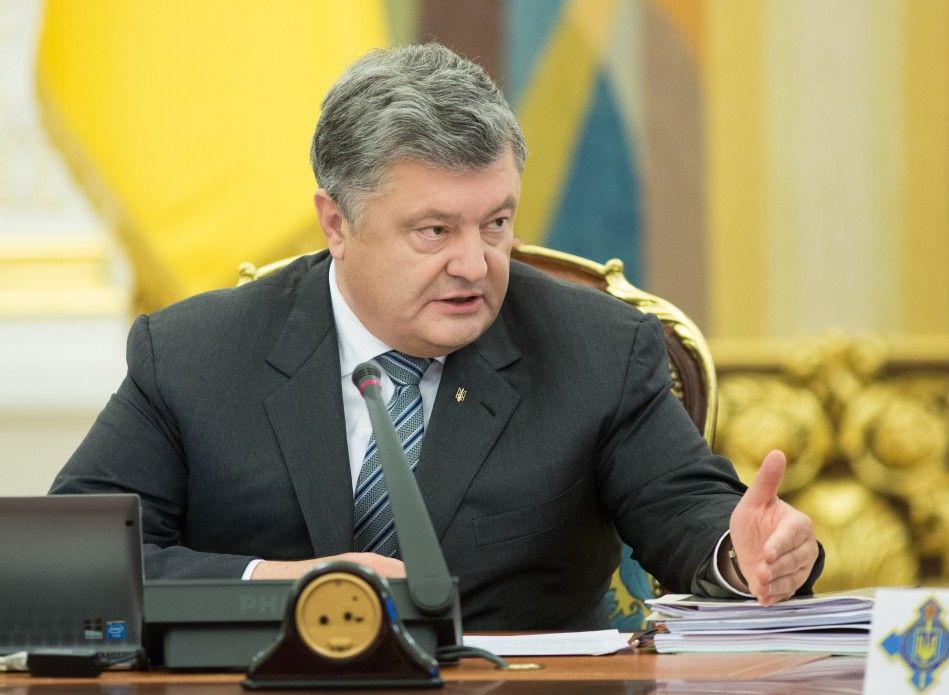 president.gov.ua
"I would like to dwell on the seventh article of the law [on education recently enacted by the president], which resonated profoundly not only in Ukraine but also internationally," Poroshenko said.
Read alsoUkraine's education minister: No closure of schools for ethnic minorities under new lawThe president emphasized that in recent years Ukraine has been implementing timidly but steadily a course toward filling the state status of Ukrainian language with the actual content.
"We could not but strengthen the role of the Ukrainian language in education. What can be discussed here? A child who graduates from a Ukrainian school must have a command of the Ukrainian language. And of course, it is important that you, our dear teachers, promote the prestige of the language not only in class but also in communicating with children during breaks and in the educational process. For the children to see that the Ukrainian for you is not a dry rule of law but a living means of everyday communication," said the president.
As UNIAN reported earlier, the new law on education came into effect on Thursday, September 28.
Read alsoUkraine education ministry comments on Russia's hysterical statement over education lawUNIAN memo. September 5, the Verkhovna Rada adopted the new Law "On Education" within the country's education reform.
According to the law, persons belonging to national minorities of Ukraine are guaranteed the right to study in public education facilities having the language of a respective minority a language of instruction, along with the state language.
Persons who belong to the indigenous peoples, national minorities of Ukraine, who have started to receive general secondary education before September 1, 2018, shall continue to receive such education by September 1, 2020, in accordance with the rules enforced before the new law becomes effective, with a gradual increase in the number of classes taught in Ukrainian.
Foreign ministries of several countries, including Romania, expressed concern about the language norms of the law on education in respect to representatives of national minorities.
Read alsoKyiv working to make citizens of Hungarian origin feel comfortable both in EU, Ukraine - KlimkinIn turn, the Ministry of Education and Science of Ukraine assured that the language provisions of the new law did not violate the European Charter for Regional or Minority Languages and the Framework Convention for the Protection of National Minorities.
Hungarian Foreign Minister Peter Szijjarto announced his country's intention to block any further rapprochement between Ukraine and the EU over the language row.