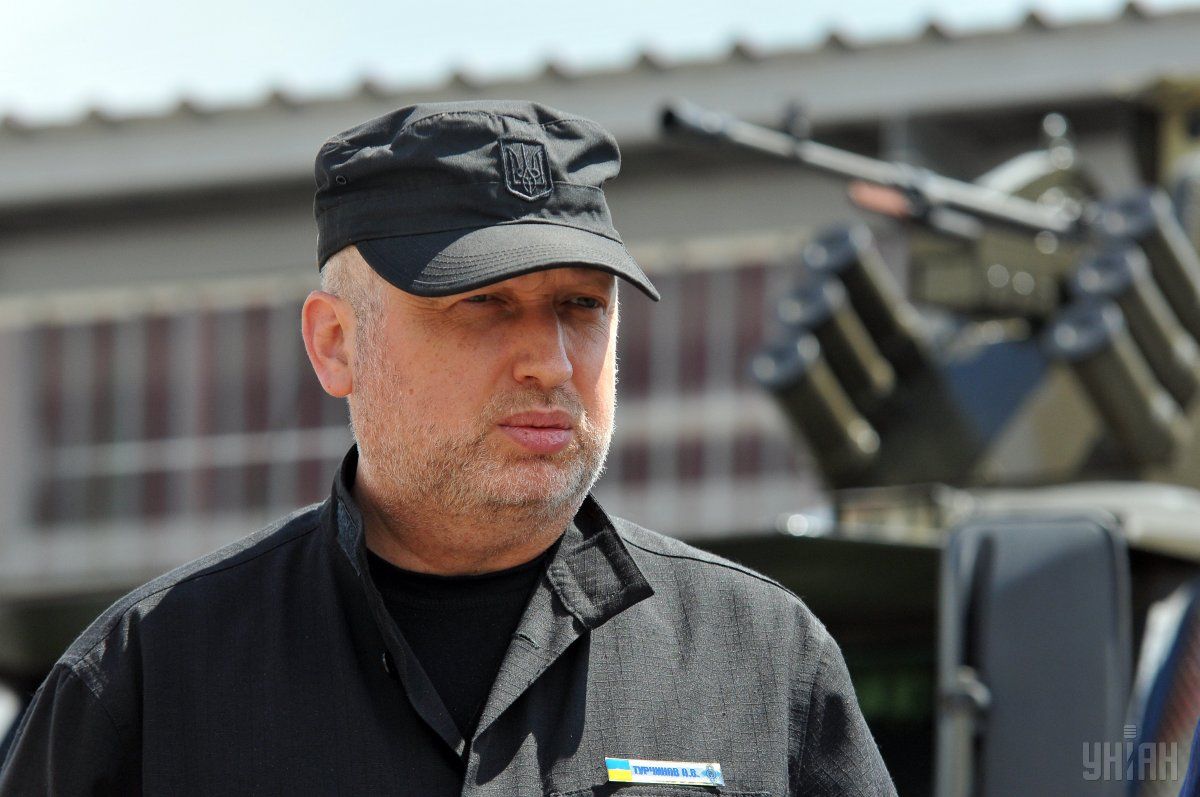 Turchynov  blames the GEneral Staff's head for inaction / Photo from UNIAN
"This is the responsibility of the entire vertical of those who are in charge of national defense, starting with the chief of the General Staff. We have shown that we are unable to protect strategic arsenals. So, there is a question about the quality of our national defense. We will never stop counting casualties and losses as long as top-ranking officers who fail to fulfill their duties properly are not held liable," Turchynov said at a briefing in Kyiv on Thursday, September 28.
Read alsoPoltorak: Less than US$1 mln allocated for Kalynivka ammo depot in 2017Muzhenko immediately dismissed the allegation. "For those who still don't understand: you can't accuse me and my subordinates of inaction. You can't make scapegoats of us," he wrote on Facebook in response.
"To control the Armed Forces, a clear vertical with the commander-in-chief at its top has been built. Meanwhile, the Armed Forces of Ukraine are getting stronger and stronger every day. Only unity and stability in the state will lead to victory over the enemy," he wrote.
As UNIAN reported earlier, first reports about explosions of ammunition and a blaze in the arsenal of the Ministry of Defense near Kalynivka came at around 22:00 local time on September 26. According to the State Emergency Service, two people were injured in the incident, with more than 30,000 people having been evacuated from the nearby area. Law enforcers have qualified the incident at the ammunition depot as an act of subversive activity.