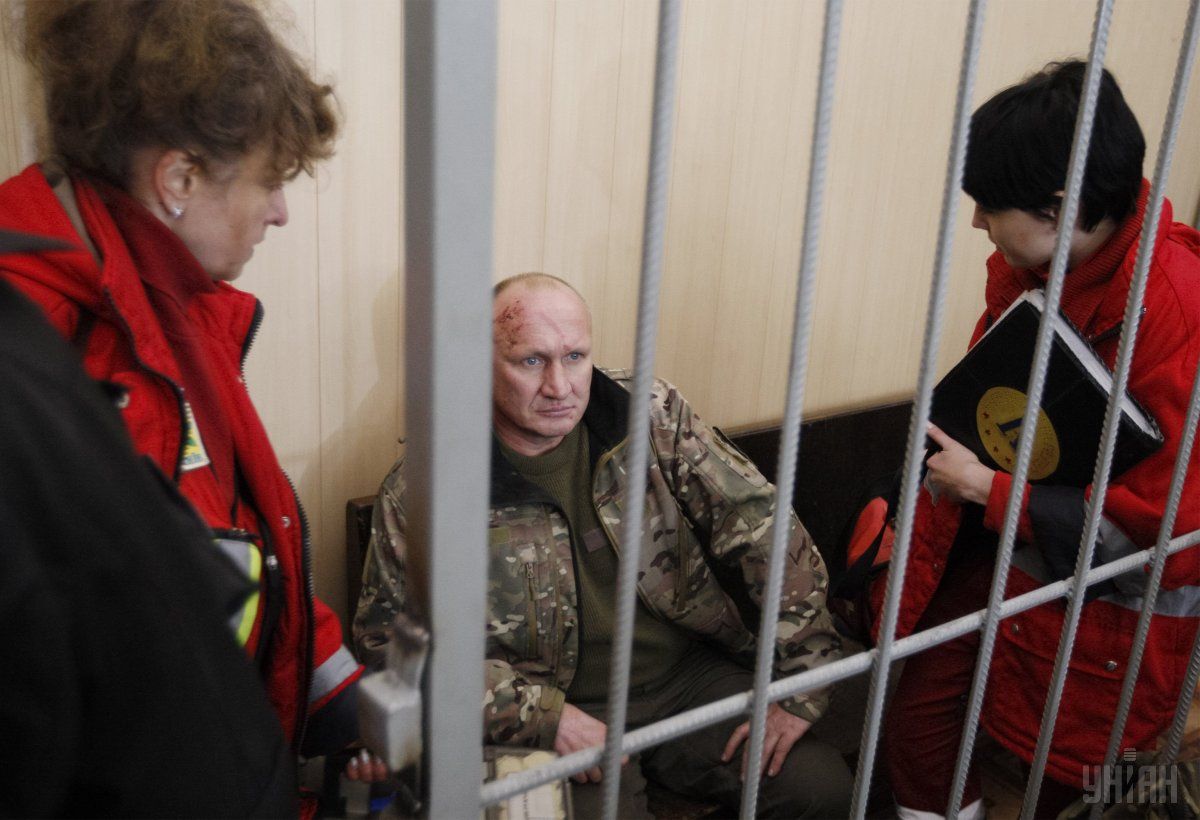 Kokhanivsky claims his trial is arbitrary / Photo from UNIAN
He is now on the dock behind bars, the correspondent said on Tuesday afternoon.
Kokhanivsky said that the doctors had allowed him to continue to be present at the hearings.
Read alsoRiot police detain UNIAN correspondent, about 20 supporters of OUN leader in Kyiv court's premises (Video)"I have undergone all health checks, and I was told I could be present at the trial. I've been given a painkiller injection and now have no headache," Kokhanivsky added.
He also said that he should not have been detained. "I've read official accusations, there are lies everywhere – from beginning to end. There is not a single word of the truth there," he said.
In addition, he thinks his trial is arbitrary.
The break in the court hearings was announced on Tuesday morning as Kokhanivsky needed medical examination, including X-rays, after he had got a head injury reportedly caused by police guards.
Kokhanivsky was detained after a brawl near Kyiv's Akademmistechko subway station on October 21 when he used a pellet gun.
Kokhanivsky's supporters barricaded themselves in the premises of the court in the early hours of Tuesday to prevent Kokhanivsky from being taken to a detention center after the court ruled on Monday evening to reschedule hearings for Tuesday morning. Kokhanivsky later claimed the activists had been provoked by the police.
The police launched a criminal investigation into the incident under Article 194 of the Criminal Code of Ukraine (deliberate destruction or damage to property). Chief of the Kyiv National Police's main department Andriy Kryshchenko said that 30 people had been detained in the courtroom.