Chiygoz, Umerov "banned" from living in Crimea – Chubarov
Crimean Crimean Tatar Mejlis Chairman Refat Chubarov, who is also Member of Parliament in Ukraine from the Petro Poroshenko Bloc parliamentary faction, has said Deputy Chairmen of the Crimean Tatar Mejlis Ilmi Umerov and Akhtem Chiygoz, who were illegally sentenced in occupied Crimea and extradited to Turkey, are "forbidden" to reside in occupied Crimea.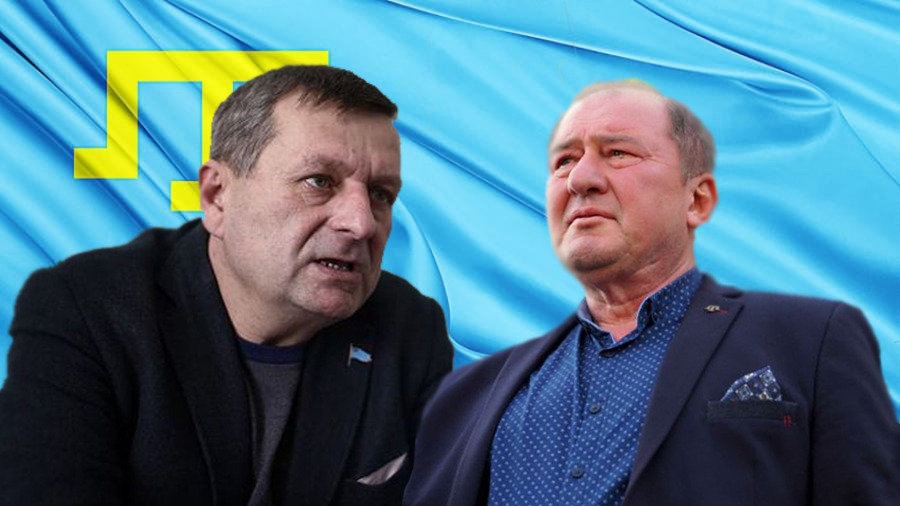 Photo from UNIAN
"We understand why they were freed by moving through Turkey... to show that they make concessions not to the Ukrainian state, but to Turkey. It's such a tactic of Russia. But moving them outside Crimea means they are closed off the way home, i.e. this is a release with a ban to live in Crimea," he said at a briefing in Kyiv.
"Ilmi Umerov and Akhtem Chiygoz will work in Kyiv until we all return home, to liberated Crimea," Chubarov said.
Read alsoRFE/RL: European lawmakers to consider resolution on 'rights abuses' in Crimea"Me and my comrades, who are here in Kyiv, members of the Mejlis, we are waiting for them here in the coming days," he added.
As UNIAN reported earlier, the so-called Supreme Court of Crimea September 11 sentenced Deputy Chairman of the Crimean Tatar Mejlis Akhtem Chiygoz to eight years in a penal colony.
On September 27, the so-called Simferopol District Court found Ilmi Umerov, who is also a Deputy Chairman of the Crimean Tatar Mejlis, guilty of appeals to "violate Russia's territorial integrity" and sentenced him to two years in a penal settlement. Umerov was also barred from public activities for two years.
On October 25, Russian lawyer Nikolay Polozov announced that Ukrainian political prisoners, Crimean Tatars Akhtem Chiygoz and Ilmi Umerov, who were convicted by the Russian occupying authorities in annexed Crimea, had been freed from criminal prosecution.
If you see a spelling error on our site, select it and press Ctrl+Enter