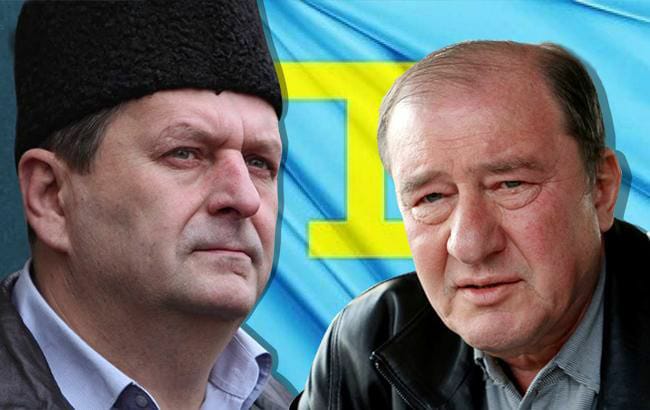 Chiygoz (left) and Umerov  (right) / Photo from facebook.com/svyatoslav.tsegolko
"The arrival of the freed deputy chairmen of the Mejlis of the Crimean Tatar people Ilmi Umerov and Akhtem Chiygoz has been rescheduled. Details will follow," she wrote on Facebook on October 26.
Read alsoEU on Crimean Tatar Mejlis members' release: "This is good news""We expect them tomorrow, October 27," she said.
The time of their arrival at Kyiv's Boryspil Airport will be made public later, she added.
The two Crimean Tatar leaders were originally expected to come from Ankara to Kyiv on Thursday evening.