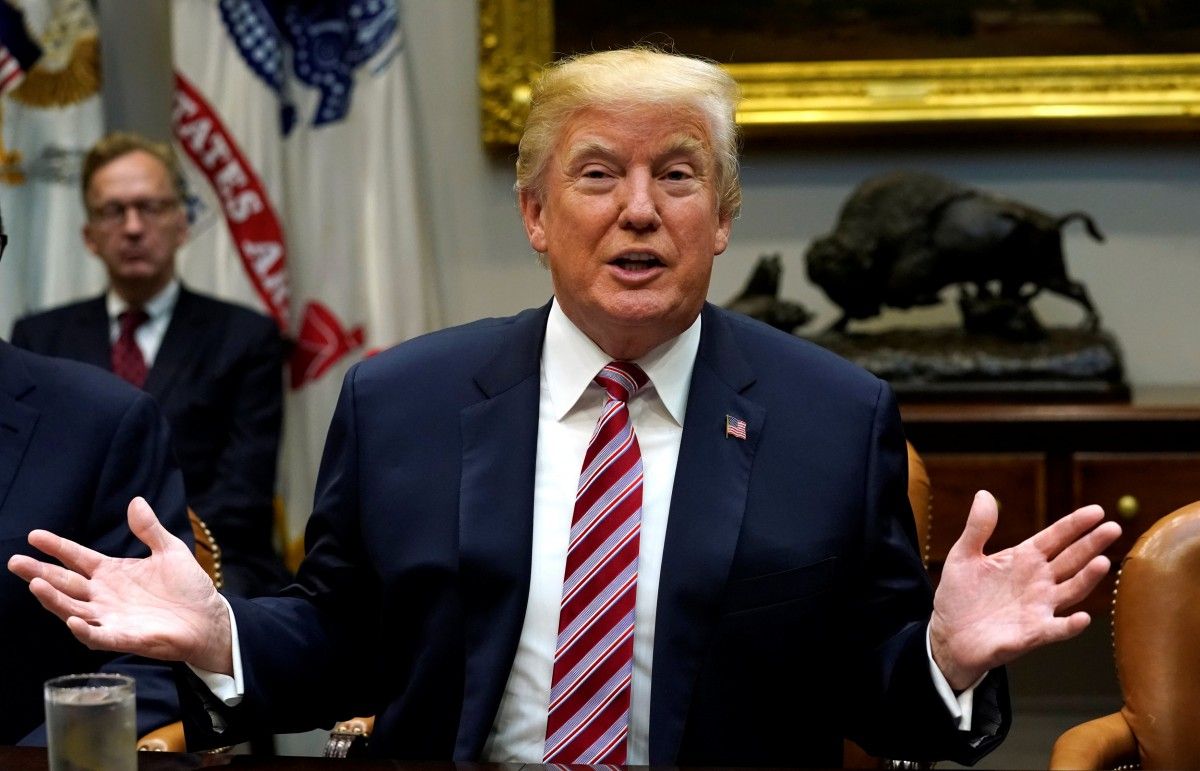 REUTERS
National Security Adviser Gen. H.R. McMaster has been presented with three options for arming the Ukrainians as outlined in an interagency memo sent last week to the National Security Council, ABC News reported referring to three State Department officials.
Of those three options, the State Department and Defense Department are advocating for the $47 million arms package funding, according to a State Department source.
A State Department official cautioned that the proposal is unlikely to get approval while Trump is on a 13-day foreign trip to Asia.
The State Department declined to comment on the details of the recommendation.
Read alsoBloomberg: U.S. and Russia to renew talks on peacekeeping force for UkraineKurt Volker, the department's special representative for Ukraine negotiations, also declined to confirm any final decision.
"Ukraine has been facing a conflict on its own territory for the last three years… it is a reasonable thing for a country to defend itself, and it's also reasonable for others to help countries defend themselves, as well," he said.
In an email, National Security Council spokesperson Michael Anton told ABC News, "The U.S. has never ruled in or out lethal aid to Ukraine and we have no announcement at this time."
Defense Secretary Gen. Jim Mattis stressed the administration's desire to strengthen ties with Ukraine in an August press conference in Kyiv with President Petro Poroshenko.
"This permits me, better informed, to go back and advocate for what I believe you need, as brought to me by your minister of defense and, certainly, your president," Mattis said. "For example, we've just approved – just very recently, last couple of weeks – another $175 million worth of equipment, including some specialized equipment that can be used to help defend the country, bringing to a total of nearly $750 million in the last several years."
Mattis also said U.S. military leadership was reviewing the American position on providing defensive lethal weapons.
"I would also point out that, on the defensive lethal weapons... we are actively reviewing it," Mattis said. "I will go back, now, having seen the current situation, and be able to inform the secretary of state and the president in very specific terms what I recommend for the direction ahead."
The decision to offer Ukraine a U.S. grant to purchase defense arms to deter aggression from pro-Russian separatists would be a shift from Trump's position on the campaign trail. At the time, he vowed not to weigh in on arming Ukraine and promised a reset in relations with Russia.
The Obama administration did not provide arms assistance to Ukraine during the conflict that started in 2014 over the annexation of Crimea and incursion into eastern Ukraine by the Russian Federation.