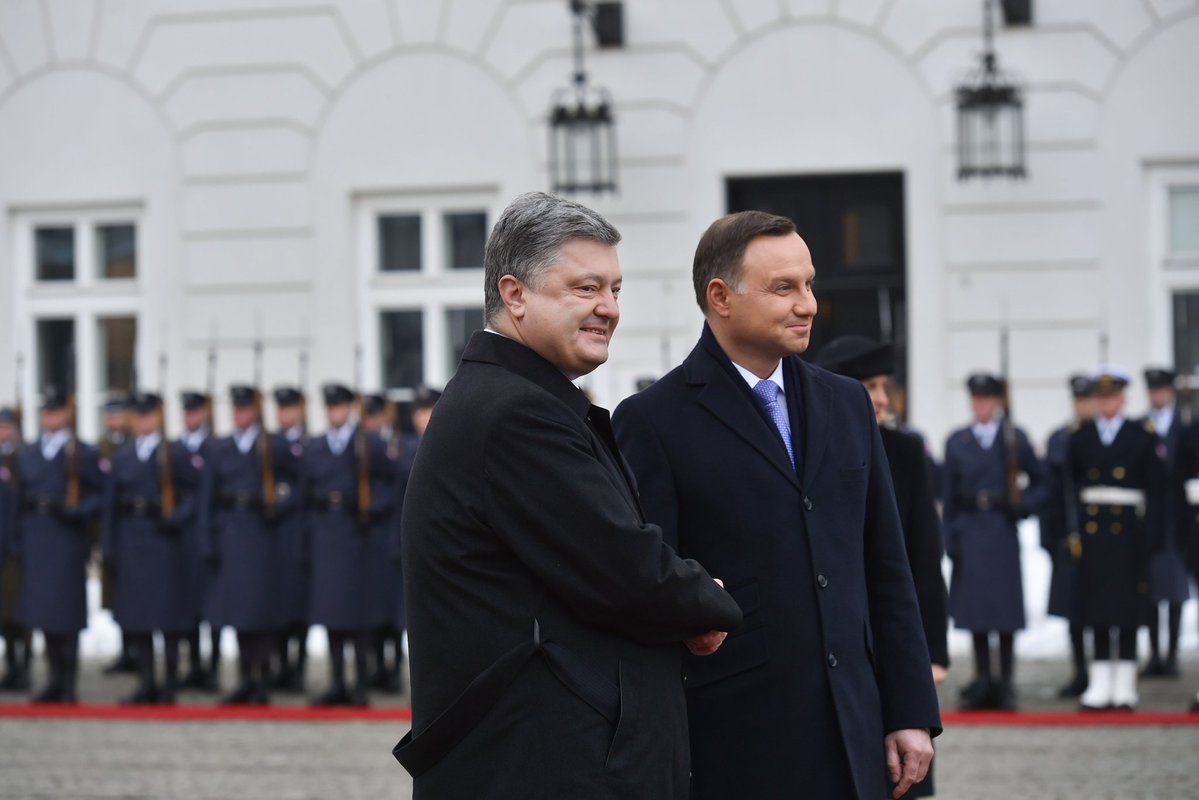 twitter.com/stsegolko
"The meeting of the Consultative Committee of the presidents of Poland and Ukraine will be held in Krakow on Friday... The topic of the meeting will be bilateral issues, as well as preparations for the Eastern Partnership summit," Szczerski said, according to Dzeije.
Read alsoPoroshenko congratulates Duda on Poland's Independence DayThe Ukrainian delegation will be represented by Deputy Head of Ukrainian President Petro Poroshenko's administration Kostiantyn Yeliseiev. Representatives of the foreign ministries of both countries and advisers to the presidents of Ukraine and Poland will also take part in the meeting.
Read alsoWhere does Ukraine-Poland "apple of discord" come fromAs UNIAN reported earlier, on November 10, the Ministry of Foreign Affairs of Poland said that the decision of the Ukrainian state officials to prevent a team of Poles from continuing their search for the remains of Polish victims of wartime crimes in Ukraine contradicts the nature of the strategic partnership.
The Ministry of Foreign Affairs of Ukraine has stated that there is no anti-Polish sentiment in Ukraine.
Read alsoWarsaw welcomes Kyiv's idea to hold high meeting of Consultative CommitteeOn November 8, President of Ukraine Petro Poroshenko initiated an emergency meeting of the Consultative Committee of the Heads of State of Ukraine and Poland.