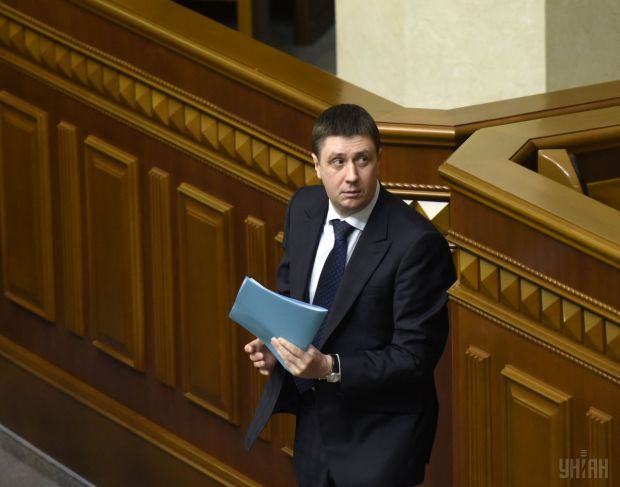 Vyacheslav Kyrylenko in Ukraine's parliament / Photo from UNIAN
"What are Lukashenko's assurances of friendship with the Ukrainian people worth when our citizens regularly go missing in Belarus? At first, it was Pavlo Hryb. Now, it is correspondent of UA: Ukrainian Radio Pavlo Sharoiko. Such actions violate all agreements and turn statements about friendship into hypocrisy! Is everything decided by Putin there?" Kyrylenko tweeted.
Read alsoSharoiko detained by Belarusian KGB – NUJU headAs UNIAN reported, on Friday, November 17, it became known that Ukrainian correspondent of UA: Ukrainian Radio, former UNIAN reporter in Minsk, citizen of Ukraine Pavlo Sharoiko was detained in the city of Minsk on October 25.
The Ministry of Foreign Affairs of Ukraine (MFA) says it is taking measures to protect the rights of the detained Ukrainian national.
A member of the State Border Guard Service's public council, Ihor Hryb, announced on August 28 that his 19-year-old son, Pavlo Hryb, was missing. Pavlo reportedly disappeared in Belarus on August 24 after he had traveled to the city of Gomel for a meeting with a Russian girl whom he met on social networks and who had allegedly also flown to Gomel.
The youngster's father said Pavlo was supposed to return on the same day. When it did not happen, the father went to Gomel in search for his son. He found out that Pavlo was wanted by the FSB in Krasnodar Krai (Sochi) under Article 205 of the Criminal Code of the Russian Federation (an act of terrorism).
Later it became known that Russian investigators had accused Pavlo Hryb of allegedly plotting a terrorist attack at a school assembly in Sochi.
On September 13, a court in Krasnodar ruled to arrest Pavlo Hryb until October 17. Then, it extended the arrest term until January 4, 2018.