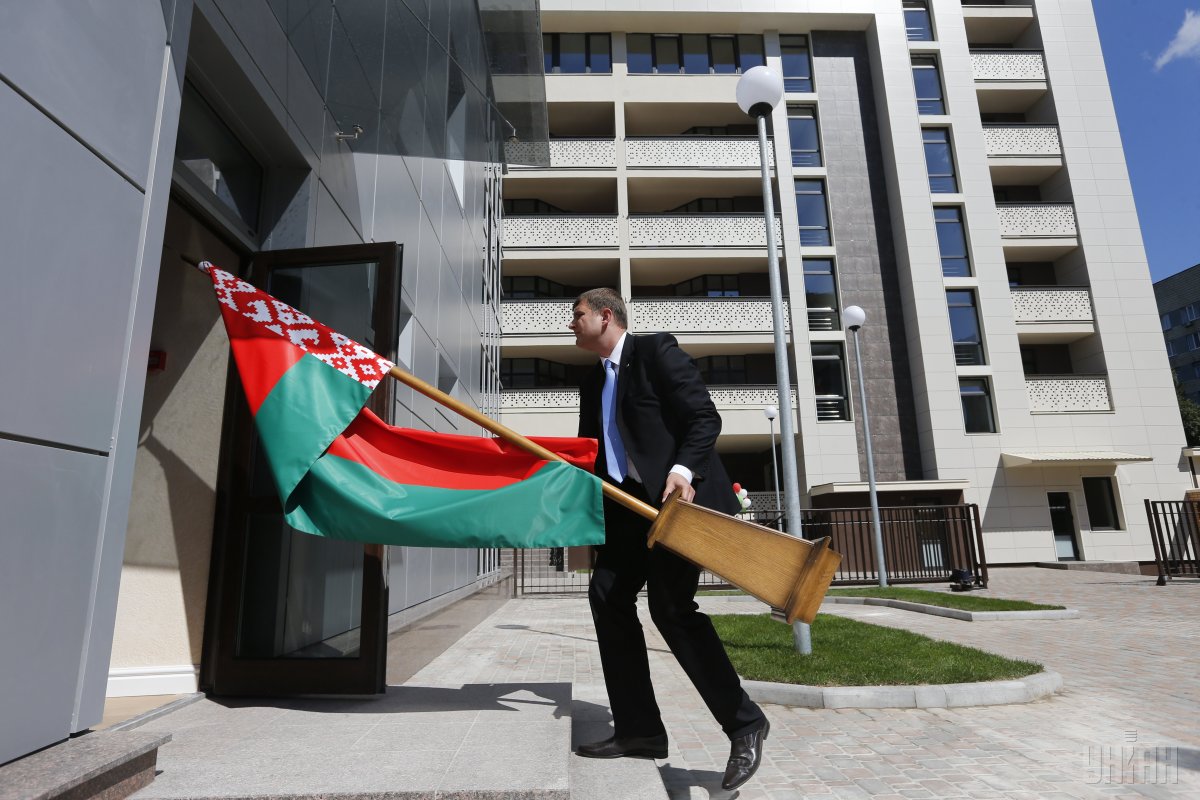 Photo from UNIAN
"In connection with the information of the Belarusian side about declaring a Ukrainian Embassy employee persona non grata in Belarus, we would like to note that the Ukrainian side has also expelled a Belarusian diplomat from Ukraine based on the principle of retaliation," Betsa told UNIAN.
She did not give the name of the diplomat and other details.
Read alsoUkraine journo charged with espionage in Belarus dismissed from intel service back in 2009 – Military Intelligence DirectorateAs UNIAN reported earlier, on November 17, it was revealed that the KGB of Belarus detained in Minsk on October 25 a correspondent of UA: Ukrainian Radio in Belarus, former UNIAN correspondent in Minsk, Ukrainian citizen Pavlo Sharoiko. According to Ukrainian Ambassador to Belarus Ihor Kizim, Sharoiko is accused of espionage and kept in custody at the KGB remand prison.
On November 20, the State Security Committee [KGB] of the Republic of Belarus announced it had "convincing evidence of espionage activities" by Sharoiko in Belarus, claiming he had created a human intelligence network in the country. The KGB also said that "coordination of intelligence activities" of the Ukrainian journalist Sharoiko was carried out by an employee of the Main Intelligence Directorate of the Ministry of Defense of Ukraine acting under the guise of the post of adviser to the Embassy of Ukraine in Belarus.
Ukrainian Ambassador to Belarus Ihor Kizim in a commentary to the Belarusian publication TUT.BY said that the Ukrainian side, at the request of the Belarusian one, withdrew First Secretary of the Embassy of Ukraine Ihor Skvortsov from Minsk. It is known that he left Belarus after October 25, but no specific date is mentioned.