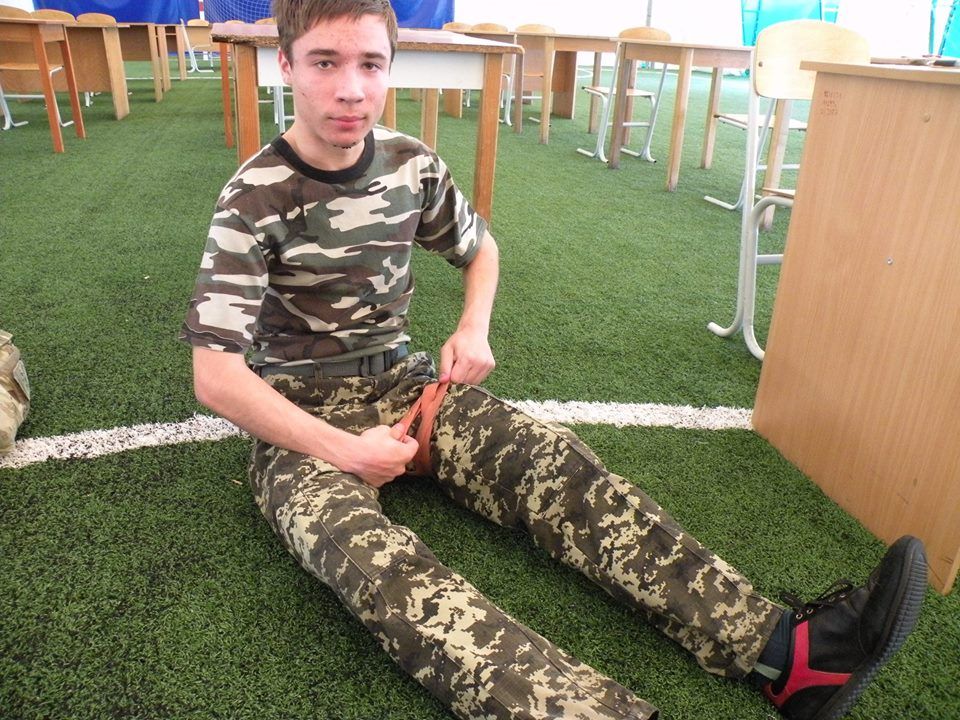 Ukrainian teenager Pavlo Hryb, abducted by FSB in Belarus and further charged with terrorism in Russia's Rostov on Don / Facebook / Ihor Hryb
The MP, who besides politics explores Russia's unconventional methods of warfare over the past years, was speaking alongside Ukrainian activists Alya Shandra, who is a managing editor at Euromaidan Press and one of the coordinators of the #LetMyPeopleGo campaign, and Nadia Volkova, a lawyer at the Ukrainian Helsinki Human Rights Union, according to VOA.
"We have not yet been able to convey to the Russian regime that sooner or later they will be held responsible, and that they will face the same fate as Slobodan Milosevic, Charles Taylor, and others who were convicted of international crimes," said Nadia Volkova, according to VOA Ukrainian service's report.
Alya Shandra stressed to the British audience that "confessions" are being beaten out of Ukrainian prisoners through torture, which are then used in the propaganda campaign.
Read alsoUkraine MFA warns Ukrainians of dangers of traveling to RussiaThe Russian media show detainees and convicts from Ukraine to persuade Russian citizens that this is not Russia that attacked Ukraine, but on the contrary, the aggression on the part of Ukraine and the West allegedly threatens Russia.
At least 56 Ukrainian citizens are now kept in Russian custody on charges of subversion, espionage, or terrorism, Ukrainian activists say.
One of the most prominent cases is that of a Ukrainian film director Oleh Sentsov, sentenced to 20 years, as well as the case of journalist Roman Sushchenko, who was captured in Moscow last year and accused of espionage. The latest case is the abduction in Belarus and arrest in Russia of a Ukrainian teenager Pavlo Hryb, who is accused of terrorism.
A separate large group of Ukrainian political prisoners in Russia are several dozen Crimean Tatars.
Shandra Volkova have called on London to pressure Moscow to release political prisoners and use targeted sanctions against Russian officials involved in human rights violations in cases of illegally detained Ukrainian nationals.
It is believed that British law can apply in this case the recently adopted "Magnitsky amendments", providing for the possibility of prosecution for human rights violations committed anywhere across the globe.
Among proposals to the British Parliament, Ukrainian activists also urge British diplomats working in the embassy in Russia to attend court hearings in relevant key cases.
Read alsoKremlin says swap of Ukrainian political prisoners held in Russia not on agendaShandra said in an interview with SKY News that the issue of Ukrainian political prisoners and human rights violations in Russia should be raised by Foreign Secretary Boris Johnson, who is set to visit Moscow soon, for the first time in his new rank.
British MP John Whittingdale, chairman of the British-Ukrainian all-party parliamentary group, said that London's position on the condemnation of Russian aggression in Ukraine remains unchanged, and pointed to the recent address by Prime Minister Theresa May, where she branded Russia a threat to the world order.