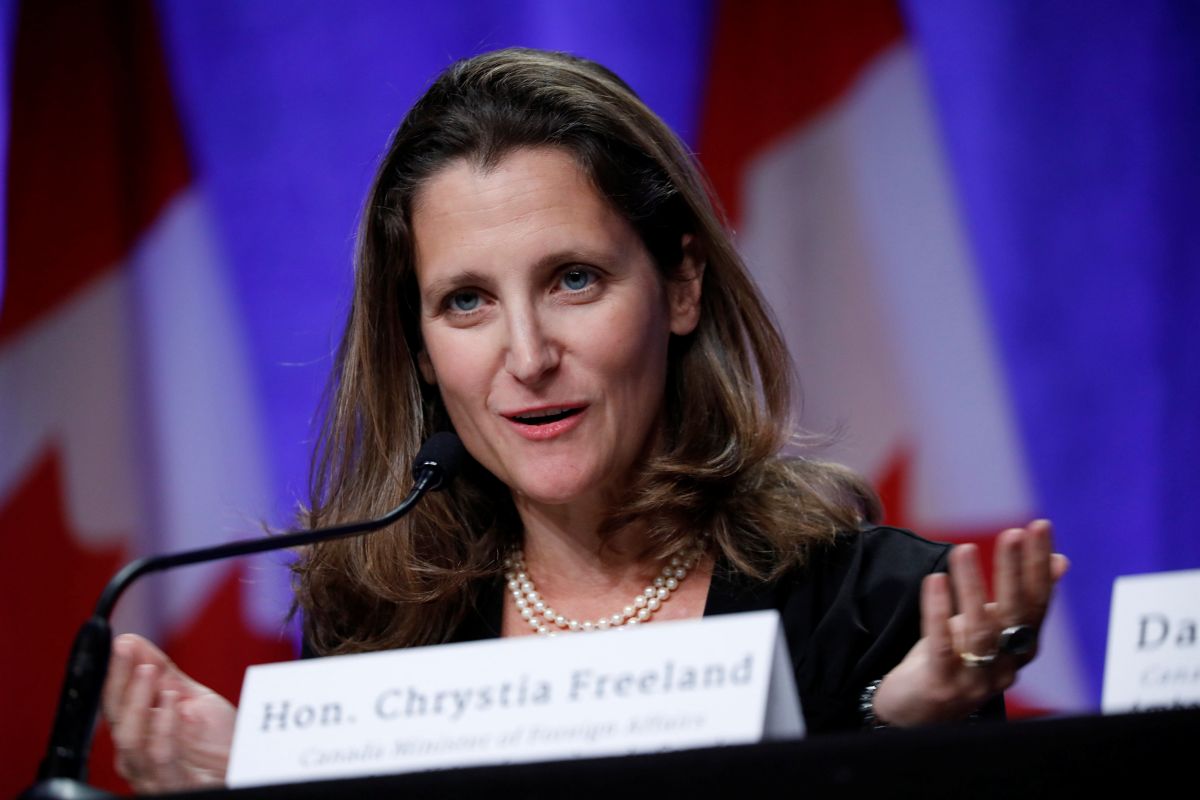 REUTERS
Speaking at a joint press conference with Ukrainian Foreign Minister Pavlo Klimkin after their bilateral meeting in Kyiv on December 21, she said Ukraine had been added to the list of countries where Canadian manufacturers are allowed to sell weapons.
Read alsoWhite House on approval of U.S. arms export licenses to Ukraine: "Nothing new" – media"This is just the first step. If a country is not on this list, it is forbidden to sell weapons to that country. Ukraine is already on this list since December 13, and we are very happy about that. And what will happen next? In Canada, we have a very complicated process, which is very important for us to control arms exports. We take this very seriously, because it is a great responsibility of our government and personally myself, as I sign all applications that authorize exports of weapons," she said.
"First of all, there must be a request for the purchase of weapons, and then the process begins. Up to this point, there have been no requests since December 13 – the process has not begun yet," Freeland said.
As UNIAN reported earlier, the Government of Canada determined that Ukraine was an appropriate destination for inclusion on the AFCCL, including further to the signature of a Defence Cooperation Arrangement and consultation with the Minister of National Defence.