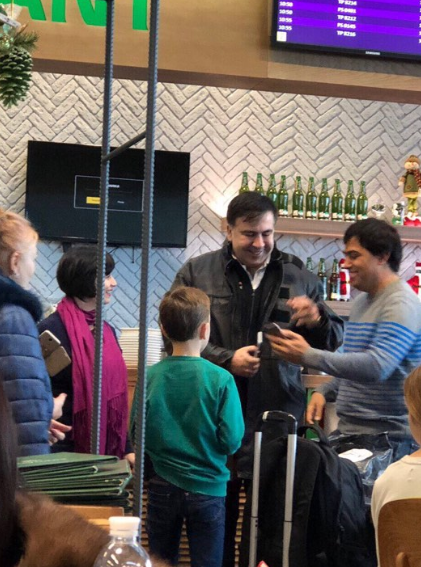 Photo from Strana.ua
He was accompanied by his wife, two sons and a dog, said Strana.ua, which received pictures from witnesses.
Saakashvili was most likely seeing his family off, it said.
Saakashvili, in turn, told Strana.ua that he was sitting at a café in the center of Kyiv as of 14:00 local time on Sunday, December 24. He also shared his selfie where he was sitting with his hair wet, as it had been raining in Kyiv.
Earlier, media outlets reported that Saakashvili had secured a Dutch visa. Dutch Foreign Minister Halbe Zijlstra said his country would welcome the ex-president of Georgia if he chose to leave Ukraine, seeking asylum.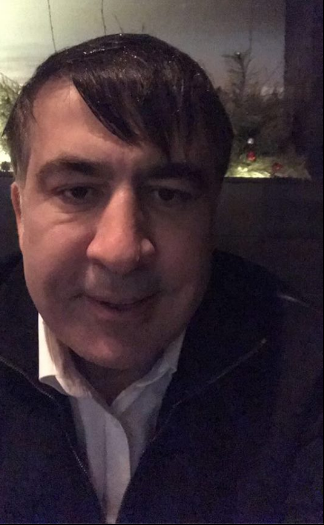 Saakashvili in Kyiv / Photo from Strana.ua