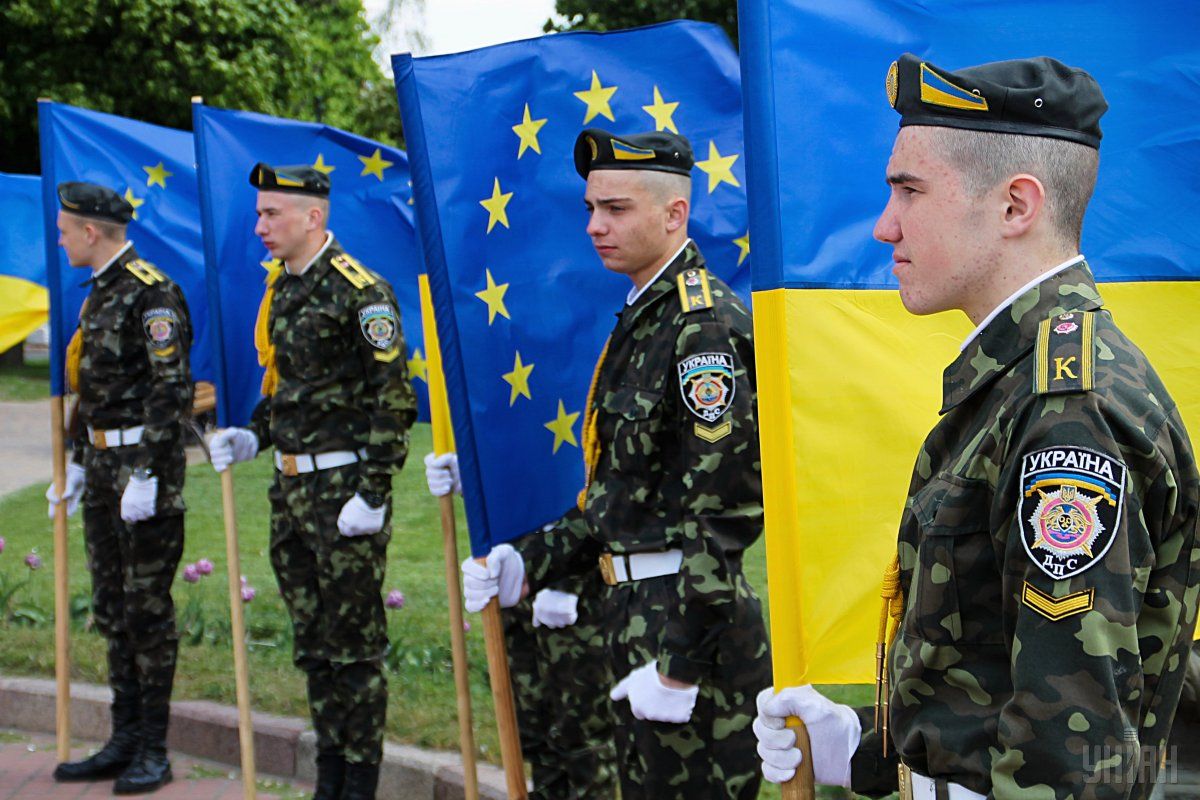 Photo from UNIAN
"It was a year of special emotions, including very positive ones." I recall the faces of Ukrainians who first crossed the European Union border without visas on June 11. I remember the handshakes with [Crimean Tatar political prisoners] Akhtem Chiygoz and Ilmi Umerov after their release. I remember the faces of our liberated prisoners [Ukrainian nationals held hostage by Russia-led forces]. We need more such positive emotions, we need more of such drive in the future," Klimkin said in a video posted on YouTube.
Read alsoBig swapHe also thanked the Ukrainian diplomats for their work in 2017.
"For us, diplomats, it was a special year, the 100 anniversary of Ukrainian diplomacy. I want sincerely thank each member of our wonderful diplomatic team, as well as all our friends who worked with us to ensure that we manage to do a lot this year. We will be working the same way next year," Klimkin said.
"Oleksandr Shulgin, the first head of our diplomatic department, [first Foreign Minister of independent Ukrainian People's Republic (UPR)] being in exile in Paris in 1930, wrote:" When Ukraine is free, it will be a member of the European Union, as it will exist," the foreign minister said, adding that Shulgin's words sound like a testament.
As UNIAN reported, a decision by the Council of the European Union to introduce a visa-free regime for short-term trips of Ukrainian citizens to 30 EU countries and the Schengen zone came into effect on June 11.
Ukraine on December 27 released 233 prisoners who were detained in connection with the war in the country's east and were servicing their sentence in Ukrainian prisons, in exchange for 73 Ukrainian hostages kept by the militants in occupied areas in Donbas.