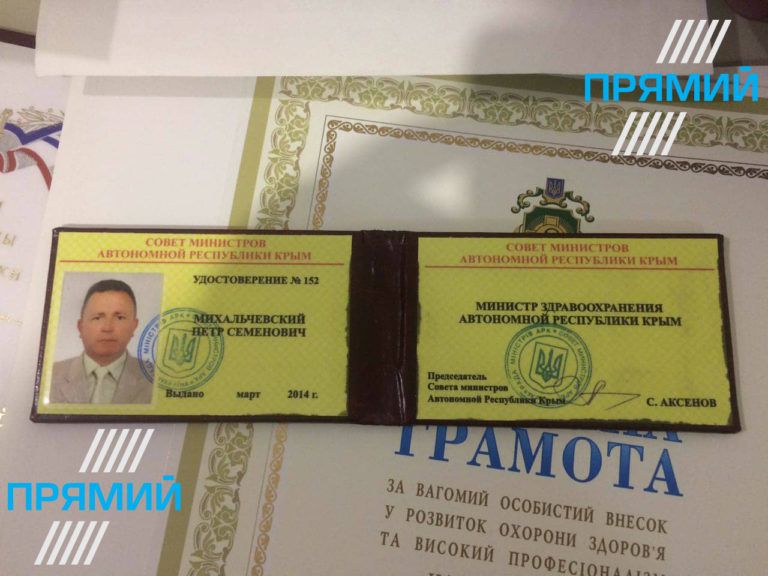 prm.ua
The SBU conducted a raid on his temporary dwelling in a newly built high-rise residential building on the outskirts of Kyiv as part of criminal proceedings under Articles 110 and 111 of the Criminal Code of Ukraine, it said.
Read alsoSBU detains informant of Russia-backed militantsMykhalchevsky was appointed to his post in March 2014 and cooperated with the occupation authorities in Crimea, however, some months after, he was dismissed because of professional impropriety.
As reported, the SBU established that the so-called former "Health Minister of Crimea" directly participated in the formation of illegal Russian-controlled authorities in the temporarily occupied Crimea.
The SBU seized Mykhalchevsky's Russian passport, a minister pass signed by the so-called "leader" of Russian-occupied Crimea Sergey Aksyonov and other documents confirming his cooperation with the occupation authorities.
An investigation is under way.