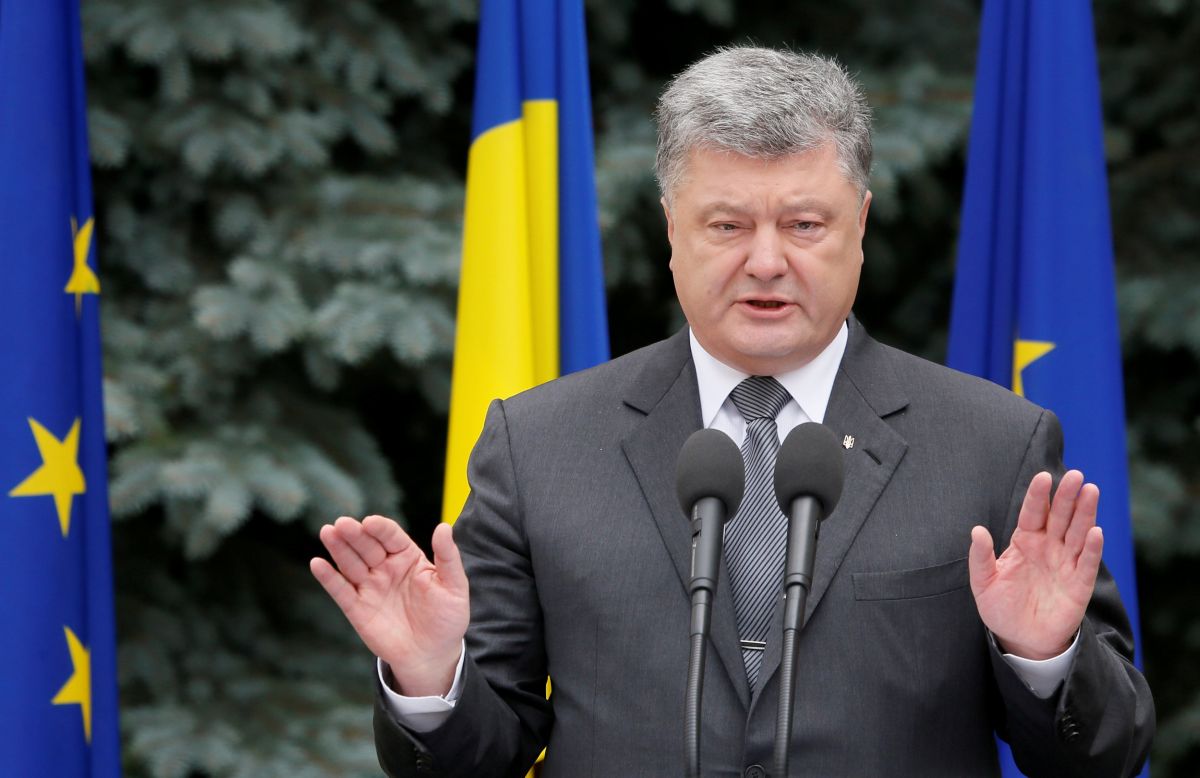 REUTERS
"The published so-called 'documents' on behalf of Petro Poroshenko are a low-grade forgery and fake, made and planted to Rustavi 2 TV broadcasting company by Russia's security forces [FSB]," reads the statement published overnight January 14.
"The fact that is easy to verify eloquently illustrates the failure of the FSB. Oleksiy Poroshenko married in Kyiv in September 2013, so Petro Poroshenko's eldest son did not have a wife in 2007," it said.
Read alsoPoroshenko: EU, NATO membership remains Ukraine's strategic goal, not prospect of 2018In the "letter", dated February 3, 2007, Petro Poroshenko allegedly promised during his stay in Russia "to steadfastly adhere to Russian legislation, and not to act against the interests of the Russian Federation".
At that time, Poroshenko was a Ukrainian MP, who was not allowed into the territory of Russia.
According to the materials published by the Georgian TV channel, Poroshenko allegedly told the FSB that the ban was ungrounded because he "has nothing to do with the anti-Russian campaign of [the then Ukrainian President Viktor] Yushchenko and acts in the interests of Russia, attracting large investments and creating jobs for Russians. He is also one of the founders of the Party of Regions."
Among other things, the "letter" says that Poroshenko regularly visits St. Petersburg, where the parents of his son's wife live.
However, Oleksiy Poroshenko married a Russian national Julia Alikhanova only in 2013. The presidential administration also highlights this inaccuracy, refuting the authenticity of the materials published in Georgia.
Georgian Rustavi 2 TV channel is a private TV broadcasting company. It is one of the most popular mass media in Georgia. The company is known for its commitment to former Georgian President Mikheil Saakashvili. It is also critical of the current Georgian authorities. Saakashvili is now one of Poroshenko's harshest critics in Ukrainian politics. In November-December 2017, he organized protests in Kyiv, demanding Poroshenko's impeachment.