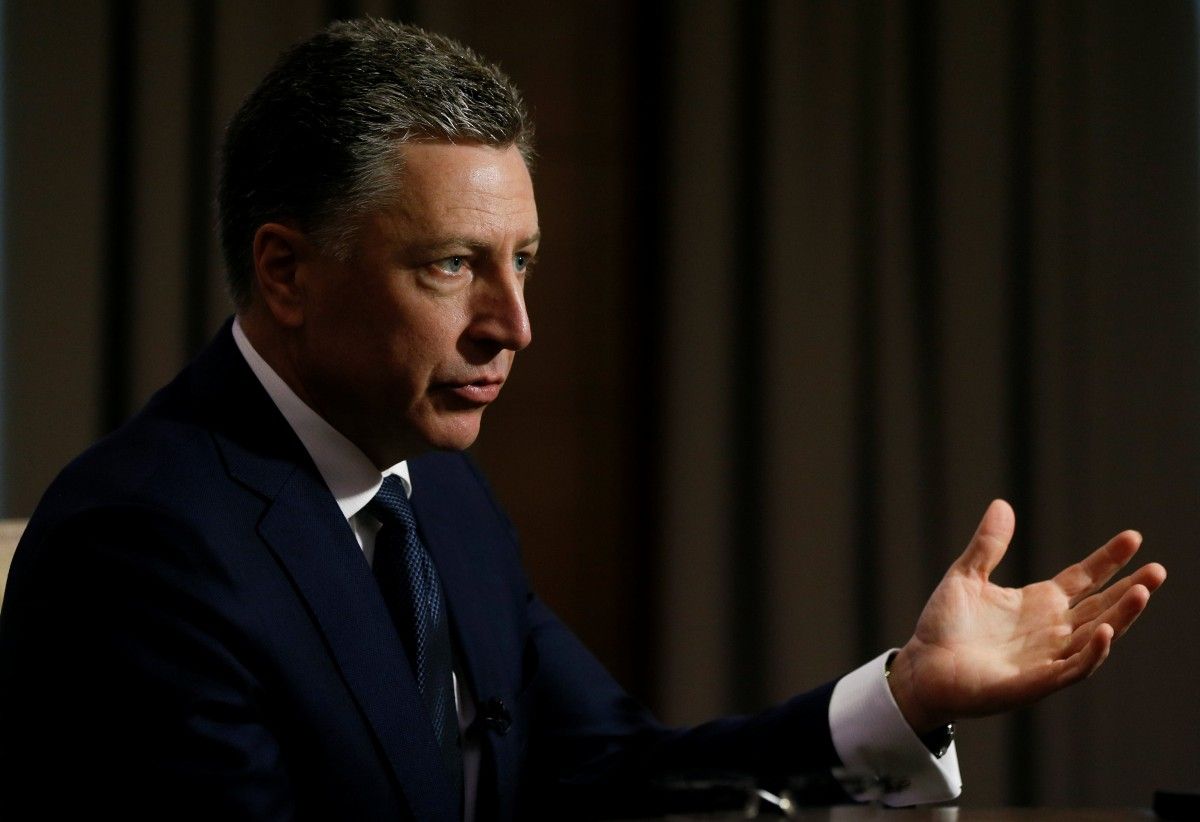 REUTERS
Russian President Vladimir Putin could change the image he presents to the rest of the world, U.S. Special Representative for Ukraine Negotiations Kurt Volker said.
"Well, I do think it's possible that he can change the image that he's presenting to the world. Right now, in Europe, in the United States, around the world, Russia is seen as an aggressor. It is frozen out of certain dialogues, we don't see an improvement in U.S.-Russia relations, we don't see an improvement in EU-Russia relations, there are sanctions levied against Russia," Volker told RFE/RL.
Read alsoVolker assures no negotiations with Russia about Ukraine without Ukraine"And I think it's possible that Russia can turn that around, but it's going to have to be based on changing some Russian approaches to different issues. Eastern Ukraine is one where that's very possible. If Russia were to genuinely help create peace and to help stabilize the conflict, and to help see that the Minsk agreements are implemented, then I think that would make a difference in some of the perceptions about Russia," he said in an interview with RFE/RL in Kyiv.
As UNIAN reported earlier, Kurt Volker said it is the lack of political will in Moscow that isthwarting peace in Ukraine.