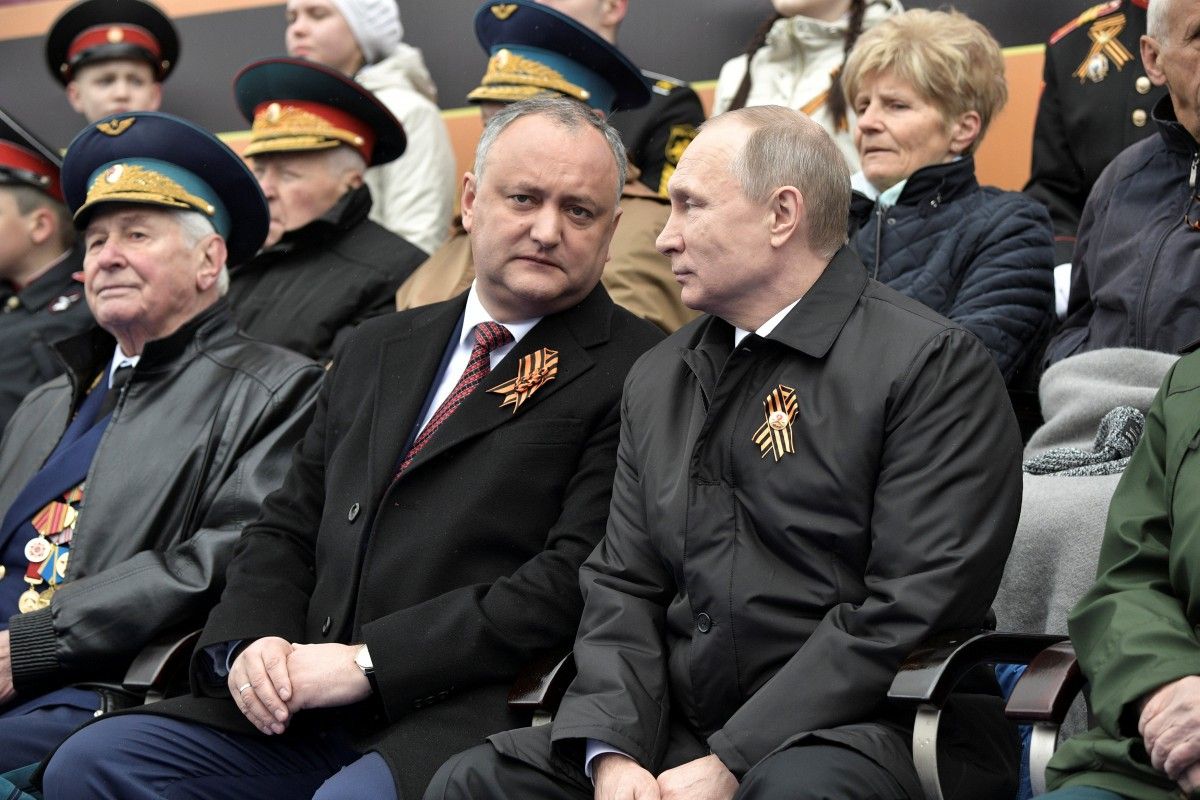 REUTERS
Moldovan President Igor Dodon says Ukraine can help his country find a compromise on the issue of Transnistria.
"A lot will depend on Ukraine's position," he said in an interview with Radio Liberty.
"Kyiv is an important partner in the 5+2 format, which was very active in this sense. Of course, a lot will depend on Ukraine's position," Dodon said without specifying the essence of Kyiv's possible contribution.
Read alsoRussia refuses to withdraw troops from Transnistria, declares itself "guarantor of stability"He also admitted that during his presidency he had no contacts with his Ukrainian counterpart. When asked about the prospects for him meeting President Poroshenko, the Moldovan leader said "all in good time."
Igor Dodon, known for his openly pro-Russian stance, was elected president of Moldova in November 2016. During the televised debate, still in the status of a candidate, he declared that Crimea belonged to Russia.
Read alsoMoldova bans Russian propaganda news despite president's defianceOn January 2, 2018, the Constitutional Court of Moldova suspended the Dodon's powers after the president had refused to approve re-nominations for the posts of ministers and vice-premiers.
International negotiations on the settlement of the Transnistrian issue are held in the 5+2 format (Moldova, Transnistria, Russia, Ukraine and the OSCE, along with the observers from the U.S. and EU).