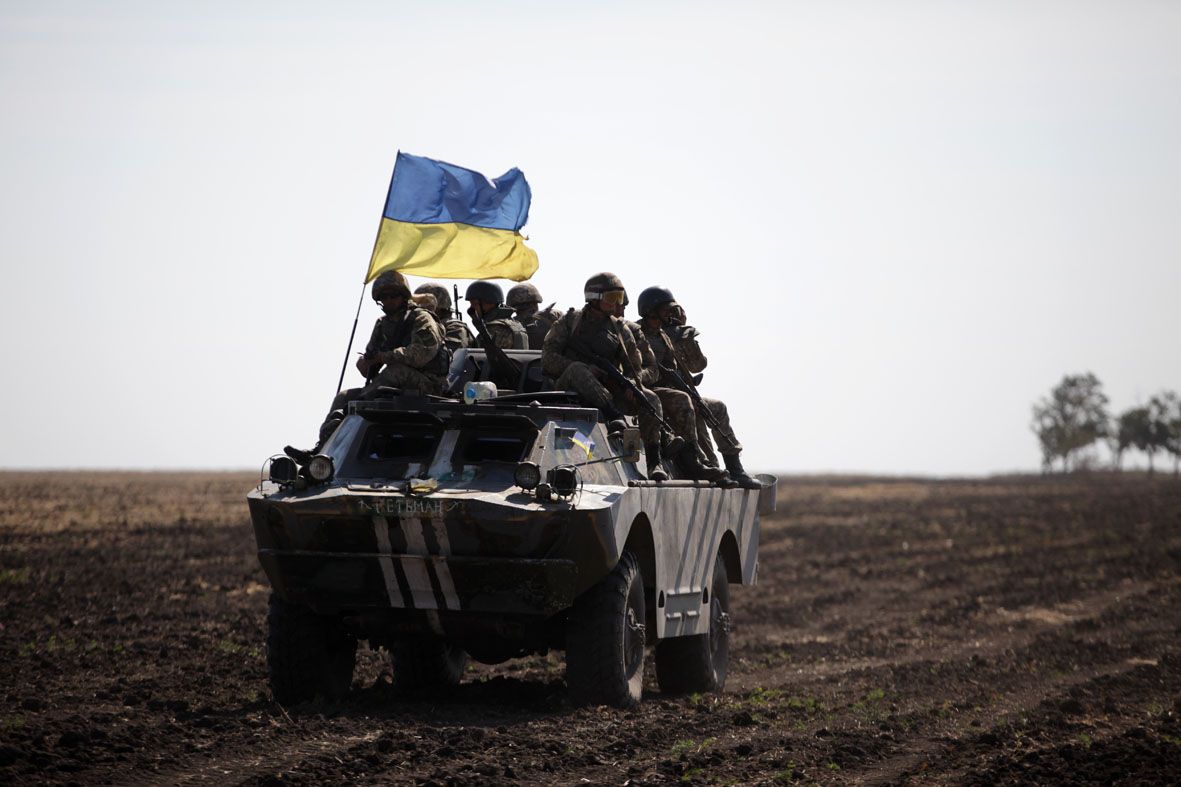 Photo from Ukraine's Defense Ministry
The Ukrainian government suggests using the phrases "Slava Ukrayini!" ("Glory to Ukraine!") and "Heroyam slava!" ("Glory to the heroes!") as the official call-and-response greeting in the Ukrainian army.
Respective bill No. 7549 dated February 5 was registered in the Verkhovna Rada, Ukraine's parliament.
Read alsoOSCE minorities commissioner speaks on Ukraine's education lawThe bill was initiated by Prime Minister Volodymyr Groysman.
In particular, the document introduces changes to Article 84 of the Military Manual of the Armed Forces of Ukraine by replacing the Soviet-era greetings "Hello, comrade!" and "Good day, sir!" with "Glory to Ukraine!" and "Glory to the heroes!"
"When greeting the chief or senior officers with 'Glory to Ukraine,' all the servicemen who are in or outside the ranks should answer: 'Glory to the heroes,'" the draft law said.
Similar phrases are proposed to be used to say goodbye, while the current phrase is "Goodbye, comrades" or "Goodbye."
Yet, the bill proposes keeping the word "comrade" in greetings when a serviceman addresses the Defense Minister if the latter is a civilian.
Article 53 of the manual says that when addressing the Defense Minister and his deputies who are civilians, a serviceman shall first say the word "comrade" and then add the official title.
Ukraine's parliament has not yet set a date for debate on the bill.
"Glory to Ukraine" first appeared as a motto during the Ukrainian War of Independence, with the second part of greeting being commonly used by the Ukrainian Insurgent Army (1942-1953).
Since Euromaidan events and the start of the Donbas war against the Russian occupation in the country's east, the "Glory to Ukraine!" greeting and "Glory to the heroes!" response have been widely used by Ukrainians.