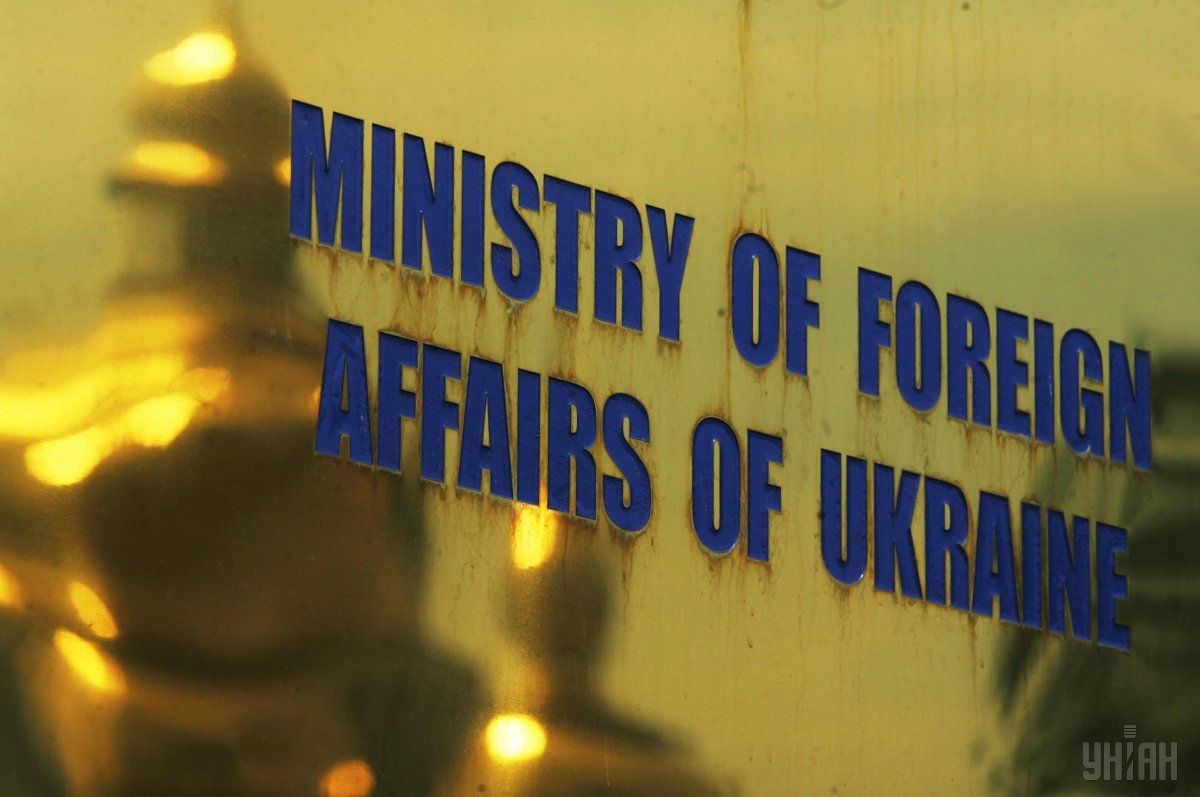 Ukraine's Foreign Ministry callon international partners to increase diplomatic pressure on Russia / Photo from UNIAN
Ukraine's Ministry of Foreign Affairs has protested against a ban by the Russian authorities on doctors' visit to Ukrainian teenager Pavlo Hryb, who was illegally kidnapped in Belarus and then jailed in Russia.
The ministry is also indignant at the fact that numerous requests from the Consulate General of Ukraine in Rostov-on-Don, Russia, for an update on the illegally detained Ukrainian citizen's health have remained unanswered.
"The worsening of Pavlo Hryb's health in jail and the absence of medical care are seen as a way of putting pressure on him to obtain the testimony the investigators want from him. These actions demonstrate that the Russian side has ignored not only European Court of Human Rights ruling No. ECHR-LE2.3R of October 6, 2017, but also fundamental human rights," the Ukrainian diplomats said.
Read alsoFather of Ukraine teen illegally arrested in Russia raises alarm as his son's health deteriorating"We demand that Ukrainian or foreign doctors be immediately allowed to visit Pavlo Hryb to assess his condition and give necessary medical advice," the Foreign Ministry said.
Also, the Foreign Ministry called on international partners to increase diplomatic pressure on the Russian Federation and speak out in defense of the life, security and rights of the Ukrainian citizens who are illegally detained in Russia.
As UNIAN reported earlier, a member of the State Border Guard Service's public council, Ihor Hryb, announced on August 28, 2017, that his 19-year-old son, Pavlo Hryb, had gone missing. Pavlo reportedly disappeared in Belarus on August 24, after he had traveled to the city of Gomel for a meeting with a Russian girl whom he met on social networks and who had allegedly also flown to Gomel. The youngster's father said Pavlo was supposed to return on the same day. When it did not happen, the father went to Gomel in search for his son.
He found out that Pavlo was wanted by the FSB in Krasnodar Krai (Sochi) under Article 205 of the Criminal Code of the Russian Federation (an act of terrorism). Later it became known that Russian investigators had accused Pavlo Hryb of allegedly plotting a terrorist attack at a school assembly in Sochi. On September 13, a court in Krasnodar ruled to arrest Pavlo Hryb until October 17. On December 15, his arrest was extended until March 4, 2018.
Pavlo Hryb is diagnosed with portal hypertension, which requires daily intake of necessary medications and a special diet, without which there is a risk of death. On October 13, 2017, Ukraine's Foreign Ministry said that the Russian Foreign Ministry's office in Krasnodar had officially informed that Ukrainian doctors were denied a visit to Pavlo. On November 20, his father announced the deterioration of the teenager's condition.