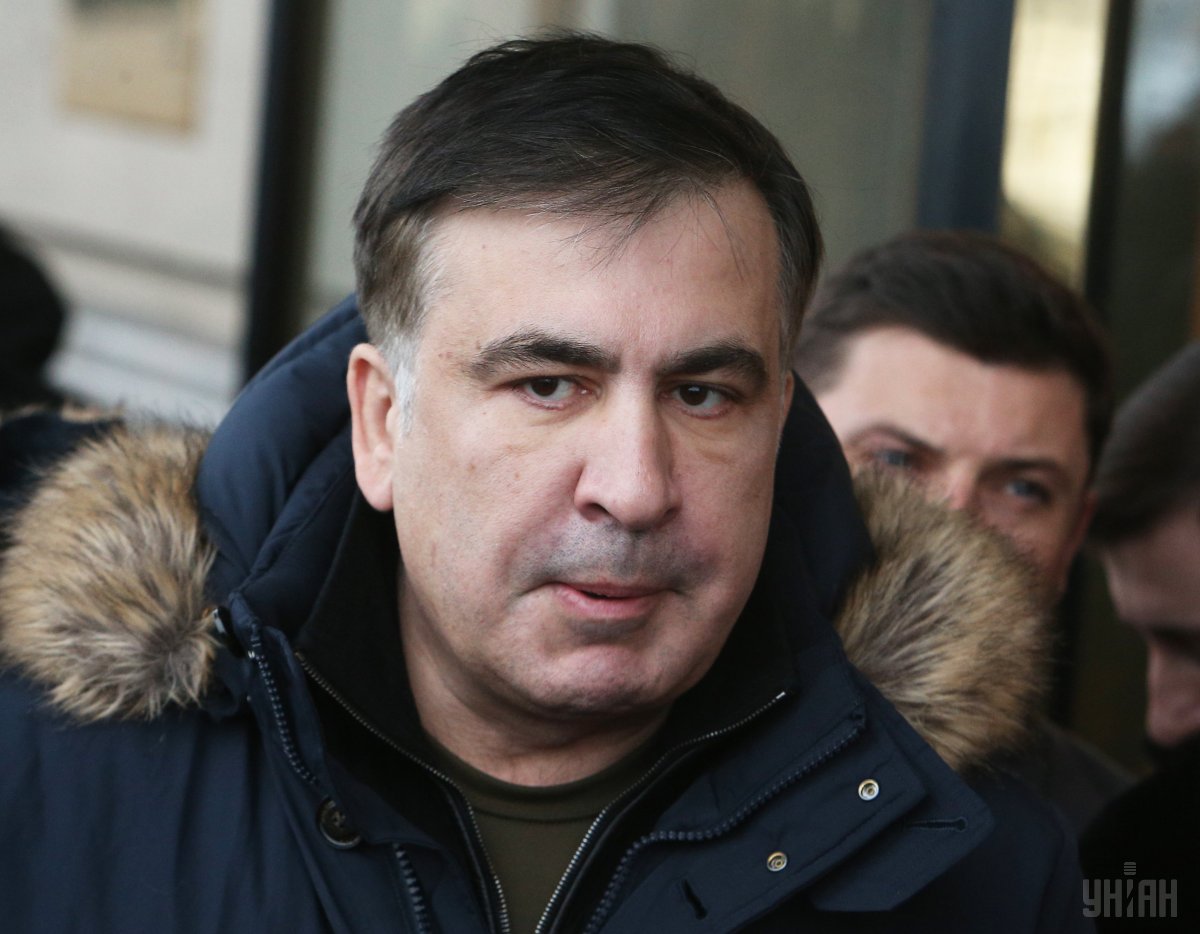 Photo from UNIAN
Ex-Georgian President, now leader of the "Movement of New Forces" in Ukraine Mikheil Saakashvili, who was detained in a Kyiv restaurant on Monday, has asked for help from the European Union and German Chancellor Angela Merkel.
"If the EU and, in particular, Angela Merkel do not take any steps, Ukraine will collapse," Saakashvili said in an interview with Bild on Monday, February 12, DW.com reports.
Read alsoSaakashvili admitted into Poland"I was attacked by men wearing masks in Kyiv's cafe, they abducted me, threatened me and took me out on a private plane to Poland. Corrupt Ukrainian President Petro Poroshenko is behind this action," the politician said.
"Poroshenko destroys this country and wants to get rid of me as I expose corruption," Saakashvili added.
He announced that he would return to Ukraine in a legal way. "We will win that battle," the politician said.
As UNIAN reported earlier, Saakashvili was detained by the State Border Guard Service of Ukraine in a Kyiv restaurant on Monday, February 12. Later, he was put on a chartered flight to Poland. It is reported this was not an act of deportation but the return of an illegal immigrant to the country from where he illegally arrived in Ukraine.