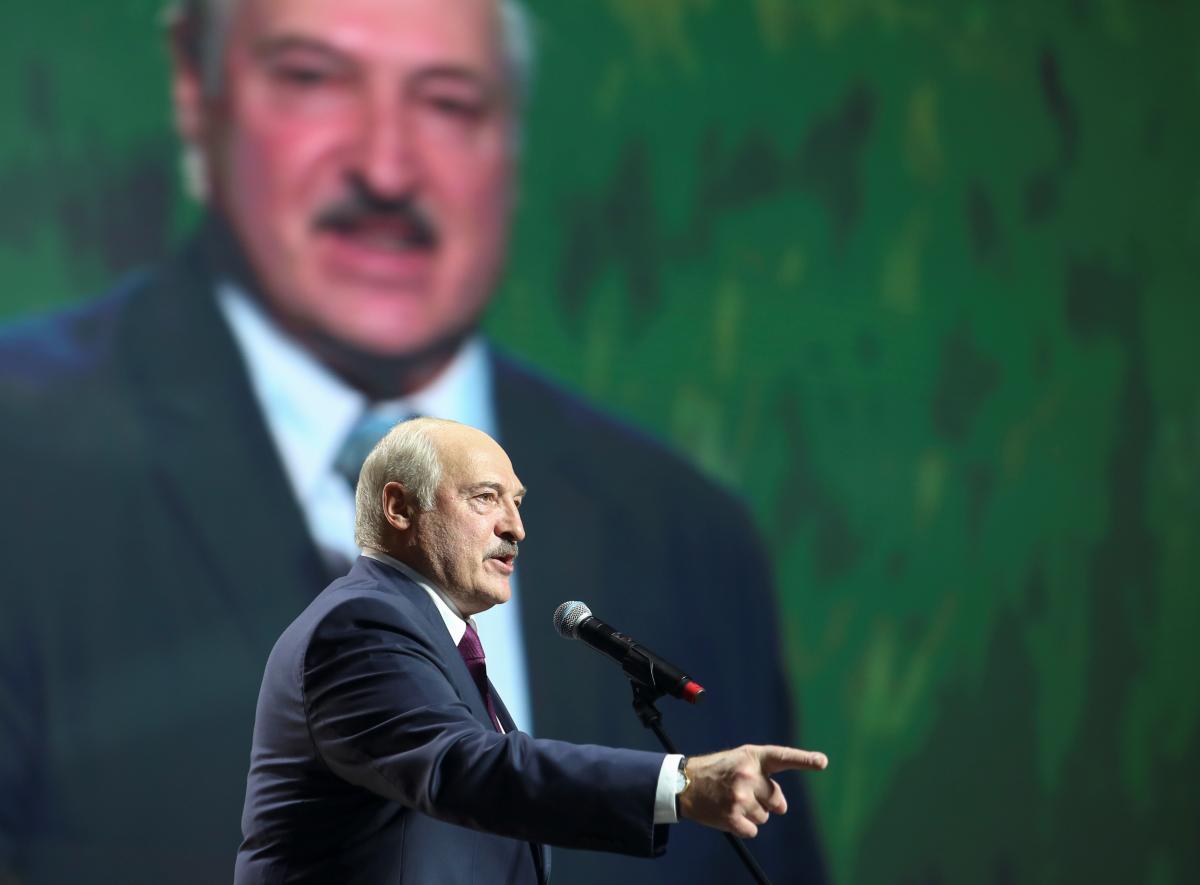 Lukashenko is unhappy with Ukraine's position on Belarus / REUTERS
After the Verkhovna Rada's statement on unfair elections in Belarus, Ukraine has been included in Alexander Lukashenko's black list along with Lithuania, Poland, and the Czech Republic.
Belarusian opposition politician Anatol Liabedzka made such a statement in an interview with the Obozrevatel media outlet.
Read alsoEU foreign ministers fail to reach deal on Belarus sanctions
He says Lukashenko would like to see Ukraine's neutral position.
"Ukraine today is on the black list of Alexander Lukashenko – after Lithuania, Poland, the Czech Republic. It was precisely for what was made public, at least for the position of the Verkhovna Rada. Of course, the position of the executive branch is more cautious, but Lukashenko does not like halftones. He likes a black and white situation," Liabedzka explained.
Recent developments in Belarus in brief
On August 9, presidential elections were held in Belarus.
The country's Central Election Commission announced the final election results. In particular, 80.1% of voters supported incumbent President Alexander Lukashenko, 10.1% voted for his rival, Svetlana Tikhanovskaya, 1.67% for Anna Kanopatskaya, 1.2% for Andrey Dmitriev, and 1.14% for Sergei Cherechnya. Some 4.59% voted against all candidates.
Thousands took to the streets to protest what many believe was a rigged vote count. Riot police violently cracked down on protesters.
Belarus' Ministry of Internal Affairs said about 7,000 protesters had been detained in different cities since August 9. On the evening of August 13, the authorities started to release detainees.
On August 16, the March of Freedom, the largest protest in the history of Belarus, took place in Minsk. Hundreds of thousands of people joined in.
On August 17, plants and factories across Belarus launched strikes.
The Belarusian opposition created a Coordination Council for the Transfer of Power.
Lukashenko has repeatedly claimed "foreign interference" in the election and external efforts to foment the protests. He spoke with Russian President Vladimir Putin who had promised him comprehensive assistance upon request.
On August 27, Putin suggested sending Russian security forces to suppress protests in Belarus.
The European Union declared non-recognition of the Belarus election results and reached an agreement to impose sanctions against Belarusian officials in response to vote rigging and the use of violence against protesters. Latvia, Lithuania, and Estonia have already imposed an entry ban on 30 citizens of Belarus. Among them is the country's President Alexander Lukashenko.
On September 13, law enforcement forces again brutally detained protesters during mass rallies throughout Belarus. They used force even against women.
On September 15, the Verkhovna Rada of Ukraine adopted a statement on Belarus. Ukrainian lawmakers said the presidential elections in that country were unfair. They condemned repression against protesters and vowed support for sanctions to be introduced by the European Union against Belarusian officials.
On September 17, the European Parliament announced that Alexander Lukashenko should not be recognized as the president of Belarus when his term expires on November 5. MEPs also declared the Coordination Council of the Belarusian opposition is now an interim representative body of Belarusians.