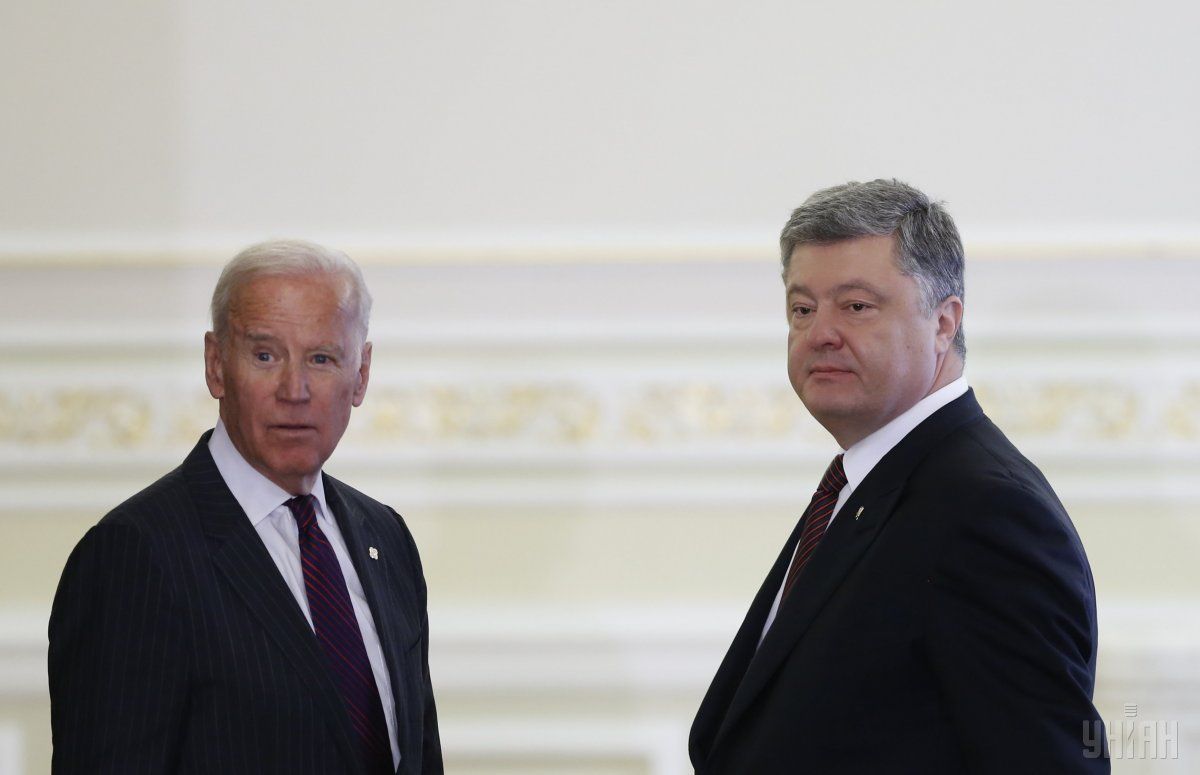 Photo from UNIAN
Ukrainian MP Andriy Derkach on May 19 made public leaked audio recordings of phone conversations held by former U.S. Vice President Joe Biden and former Secretary of State John Kerry with ex-President of Ukraine Petro Poroshenko.
At a press event held in Kyiv on Tuesday, Derkach said U.S. officials asked that Petro Poroshenko ensure the dismissal of the-then Prosecutor General Viktor Shokin.
One of the conversations on the said issues was allegedly recorded on December 3, 2015, where the voice that's purportedly John Kerry's is heard saying: "I just wanted to try to urge you to see if there's a way to get by this problem of replacing the prosecutor general, you know, [Viktor] Shokin because per my perception, he's blocked the cleanup of the Prosecutor General's Office," said Kerry.
The next audio recording is dated March 22, 2016, where Derkach claims the voices of Joe Biden and Petro Poroshenko are heard.
Read also"Critical": Biden put pressure on Poroshenko on PrivatBank nationalization, leak claims
Biden allegedly claims that the condition for providing $1 billion in loan guarantees to Ukraine is the change of the prosecutor general and the government: "[…] there is a new  government and a new attorney general, I am prepared to do a public signing of the commitment for the billion dollars."
In turn, Poroshenko offered that Biden to look into Yuriy Lutsenko, the then-leader of the pro-president's BPP faction, as a candidate for the prosecutor general's post to replace Shokin: "Extremely strong motivation. One of the possible candidates was leader of my faction [Yuriy] Lutsenko who is a public figure. If you think that a politically motivated figure would be not very good from your point of view, I'll recall this proposal. Because nobody knows that I'm gonna propose Lutsenko."
At the same time, Poroshenko asks Biden to influence the Samopomich faction in the Ukrainian Parliament on the issue of supporting the candidate for a new prime minister.
Audio quality and background noises in leaked tapes of what MP Derkach says are phone conversations between Petro Poroshenko and U.S. officials suggest they were recorded on the Ukrainian side, in the office where Poroshenko held talks with his counterparts.
The recordings made public on today, on May 19, have been cropped, which leaves certain responses to leaked statements cut out.
As reported earlier, the then-U.S. Vice President Joe Biden bragged that Prosecutor General Viktor Shokin had been dismissed only after threatened on behalf of the U.S. president not to provide Ukraine with a $1 billion in loan guarantees.