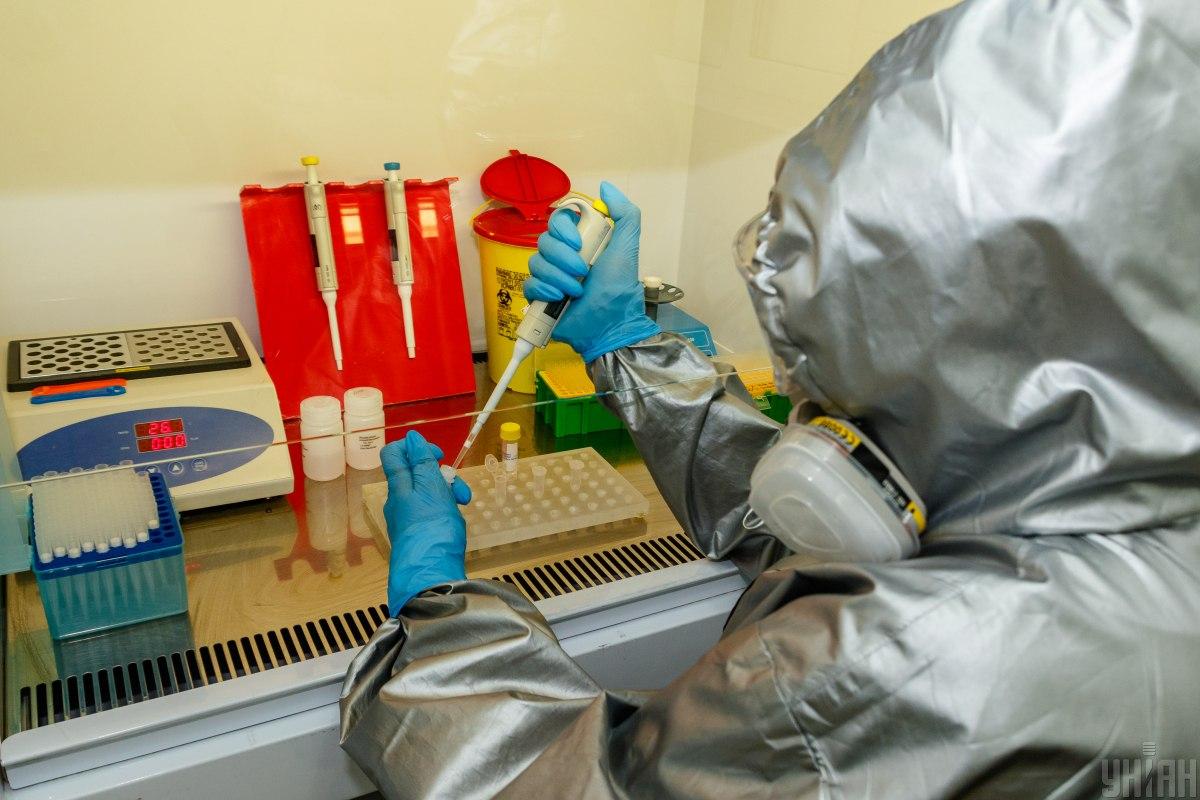 Healthcare workers will be subject to mandatory testing / Photo from UNIAN
Ukrainian President Volodymyr Zelensky has signed a bill into law that introduces mandatory testing for individuals with COVID-19 symptoms, persons who have been in contact with confirmed coronavirus cases, as well as healthcare workers.
This is stipulated in law No. 587-IX on amendments to some laws of Ukraine to strengthen the Ukrainian healthcare sector's response to COVID-19, the presidential press service said.
The new changes will be in effect for the period of the coronavirus-related quarantine and two months after it is lifted.
Read alsoUkraine to coordinate its actions with European partners while opening borders – MFA Ukraine
The law foresees mandatory testing for all individuals who have COVID-19 symptoms and potential patients. What is more, subject to mandatory tests are healthcare workers who work at hospitals with coronavirus patients, as well as police officers, guardsmen and other workers involved in the war on the coronavirus irrespectively whether they have been in contact with coronavirus patients or not. Ukraine's Health Ministry was instructed to regularly update an algorithm used in COVID-9 tests in line with recommendations of the World Health Organization (WHO) and the U.S.-based Centers for Disease Control and Prevention (CDC).
The law allows the involvement of interns and residents on a voluntary basis in counteracting the spread of COVID-19.
To ensure citizens' social protection, the government will pay temporary disability benefits worth 50% of the average salary (income) to patients who are in hospital or self-isolating irrespective of their pension insurance period. Healthcare workers' temporary disability benefits will be 100% of the average salary.
Ukraine's Cabinet of Ministers and the Health Ministry were tasked to draw up a list of designated hospitals for the first, second and third waves of the epidemic and temporary, specialized hospitals in the order of their priority to admit COVID-19 patients.
They should also develop instructions for training of healthcare workers and other personnel involved in the fight against COVID-19 how to prevent infection contamination and handle the situation when the number of coronavirus patients dramatically increases.
The government and the Health Ministry are obliged to publish updates on the official website to inform the public about the results of COVID-19 testing and the number of tests performed at outpatient and inpatient facilities; availability of medicines and equipment in hospitals; the number and qualifications of medical personnel involved in the fight against COVID-19; as well as on procurements, delivery and distribution of medicines.
The law should become effective from the day of its publication.
As UNIAN reported earlier, the Verkhovna Rada on May 7, 2020, passed bill No. 3380 amending certain laws in order to increase the ability of the Ukrainian healthcare system to counteract the spread of coronavirus disease COVID-19.