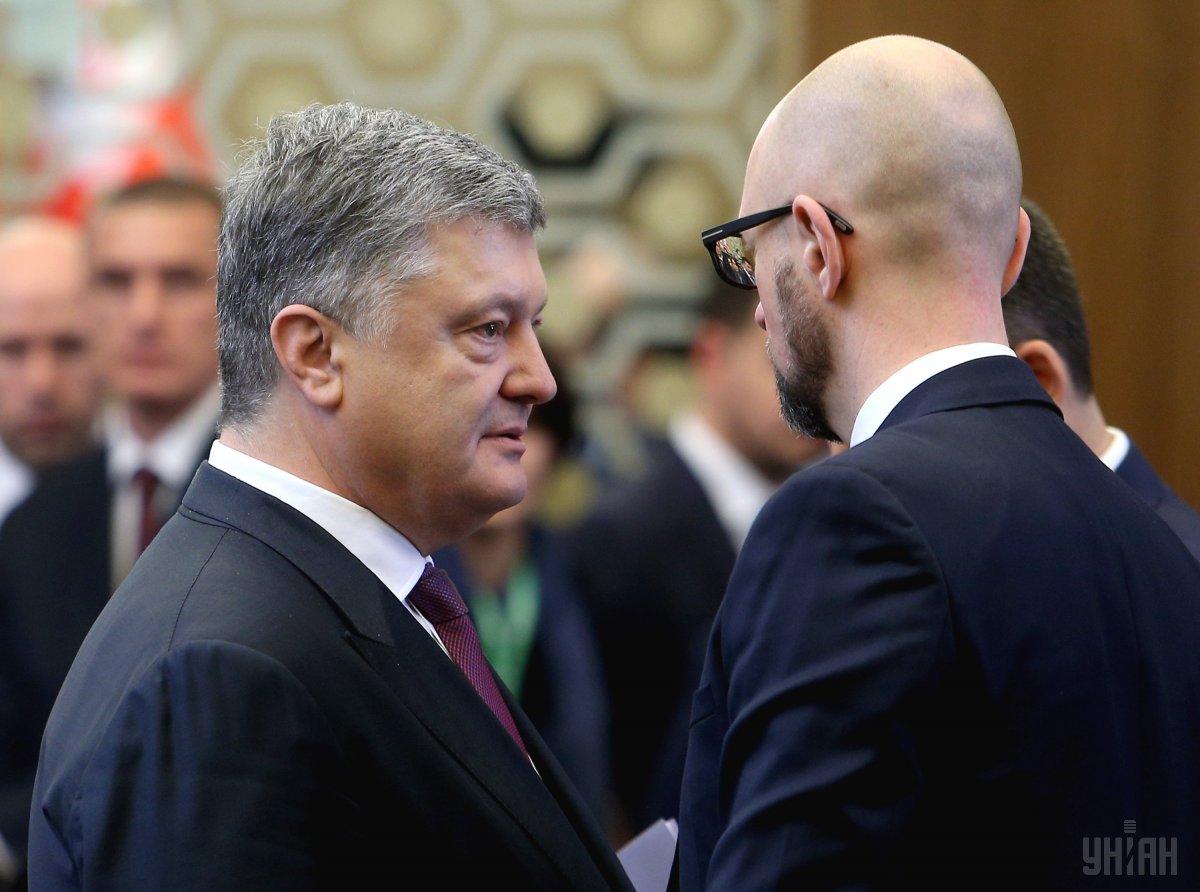 Petro Poroshenko and Arseniy Yatsenyuk / Photo from UNIAN
Ukrainian Member of Parliament Andriy Derkach has released a new portion of records of talks between the then U.S. Vice-President Joe Biden and the fifth Ukrainian President, Petro Poroshenko, who pledged that no criminal cases would be opened against the then Prime Minister, Arseniy Yatsenyuk, after the latter's resignation.
According to the Ukrainian news outlet Glavred, this is evidenced by the recording of the corresponding conversation between Poroshenko and Biden, which was released by Ukrainian Member of Parliament Andriy Derkach on June 22.
Read alsoThree cases against Poroshenko closed over lack of corpus delicti – Venediktova
Voices similar to those of Biden and Poroshenko are heard on an audio recording dated February 11, 2016, discussing Yatsenyuk's fears about his resignation and possible criminal cases. Poroshenko allegedly assured Biden that Yatsenyuk might not be afraid of persecution.
On another recording dated October 2016, Poroshenko is heard asking Biden to influence Yatsenyuk. He wanted the latter to exert his influence on Ukrainian Minister of Internal Affairs Arsen Avakov, with whom Poroshenko had a feud. In addition, Poroshenko allegedly asked Biden for assistance in pledging the Yatsenyuk-led People's Front parliamentary faction's support in the vote on the national budget of Ukraine, Cabinet initiatives, as well as laws needed for the implementation of the Minsk peace agreements on Donbas.
As UNIAN reported earlier, Derkach released new records, which in particular suggest that the CIA could help Poroshenko in the confrontation with fugitive MP Oleksandr Onyshchenko.