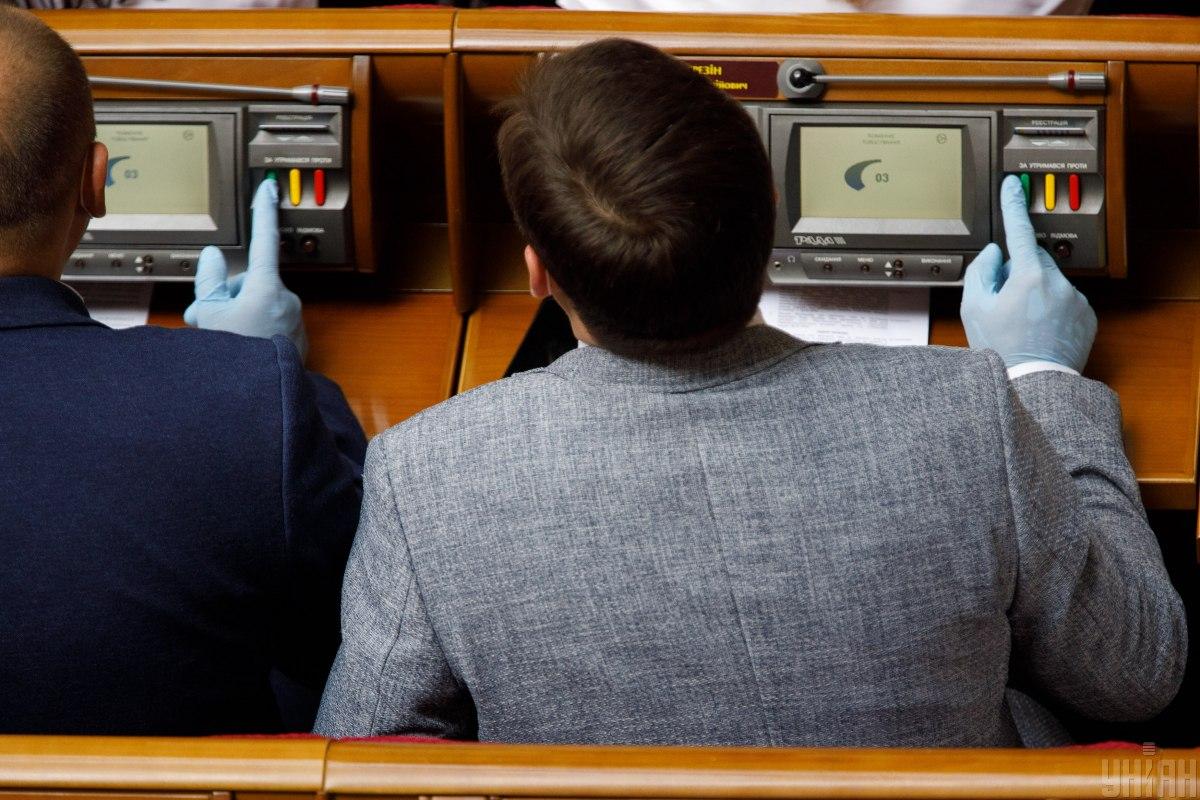 The document provides for amendments to the Civil Code of Ukraine / Photo from UNIAN
Some lawmakers from the Servant of the People parliamentary faction are lobbying for the introduction of the punishment for damage such as pain, suffering or depression caused by infringements on the secrecy of correspondence and confidential records.
They tabled bill No. 3605 in parliament to amend certain legislative acts of Ukraine regarding compensation for harm such as pain and suffering, an UNIAN correspondent reported on June 11.
Read alsoUkraine to demand compensation from Russia caused by aggression in Kerch Strait – FM official
The sponsors of the draft law are lawmakers from the ruling Servant of the People Party, namely Halyna Tretyakova, Oleksandr Kachura, and Danylo Getmantsev.
The explanatory note to the bill says that Ukraine, which is reforming legal relations in the field of compensation for moral damage, still "uses the Soviet-era definition, which, in turn, requires reformation as well."
The legislators propose "changing the approach to the definition of non-pecuniary damage with due regard to the legislation of the European Union, where harm done to a person is defined as damage caused by pain and suffering rather than non-pecuniary damage."
The document also envisages amendments to the Civil Code of Ukraine; in particular, this refers to Article 23 where the lawmakers propose replacing the term "moral damage" with "damage caused by pain and suffering."
In addition, the bill provides for compensation for harm inflicted on a person's feelings by breaching the secrecy of correspondence and confidential records, interference with a person's privacy by unauthorized photography, disclosure of privacy or inaccurate personal information, and a breach of business ethics and provisions of labor legislation. It is provided that the damage for pain and suffering shall be compensated in the form of money, other property or in another way.
At the same time, the document proposes the removal of the provision stipulating that while satisfying a lawful heir's claim, the court may reduce the amount of fines and penalties, compensation for pecuniary damage (harm) and non-pecuniary damage if they are disproportionately large compared to the value of movable or immovable property inherited.
It is also proposed that the Labor Code of Ukraine be amended as well. In particular, employers or their authorized agency must indemnify an employee if violations of the latter's legal rights have led, in particular, to depression.