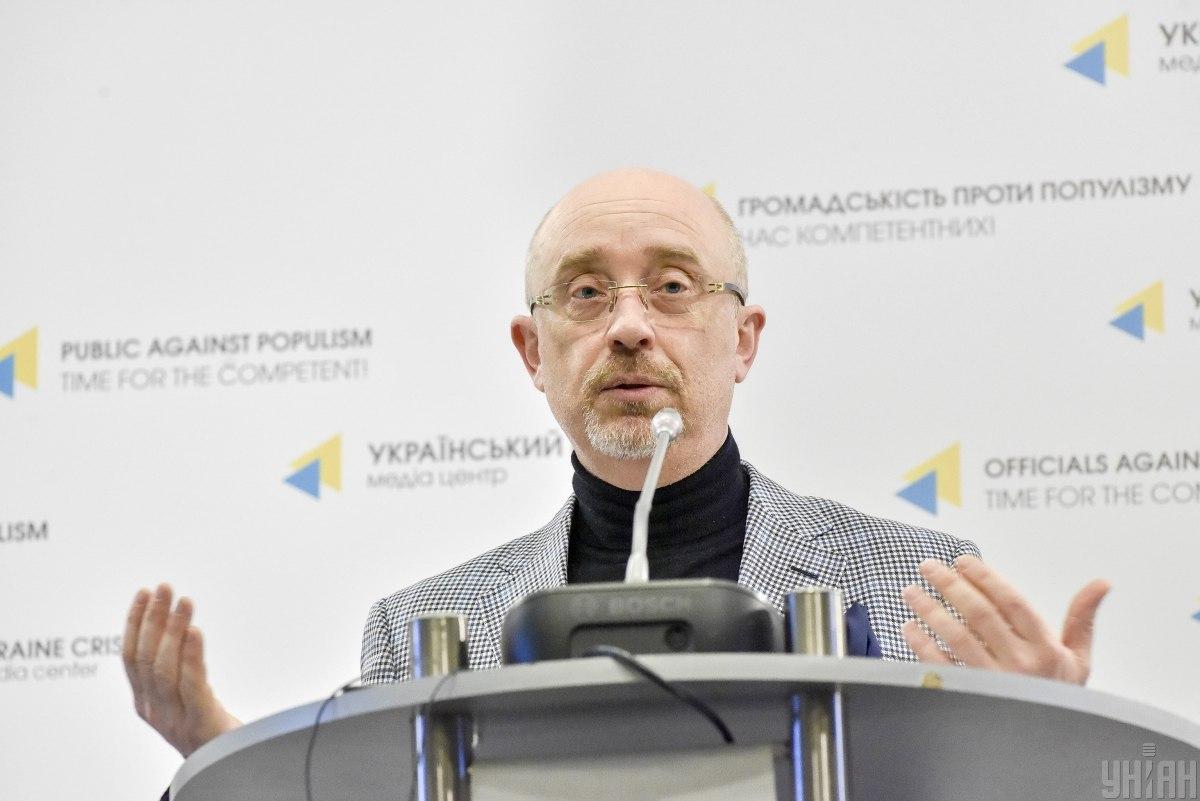 Photo from UNIAN
Ukraine's Deputy Prime Minister for Reintegration of Temporarily Occupied Territories Oleksiy Reznikov says the negotiations within the Trilateral Contact Group (TCG) on a peaceful settlement in Donbas are "extremely difficult."
"Is it easy for us to negotiate within the Trilateral Contact Group? No, it's very difficult. Negotiations are very difficult, opponents often fail to play by the rules. But the Ukrainian delegation is doing everything possible to defend the interests of our country," he said during a traditional Q&A session in the Verkhovna Rada, Ukraine's parliament, on September 18.
Read alsoKyiv agrees to integrate "Steinmeier formula" into law on Donbas special status – Ukraine delegate to TCGAddressing the lawmakers, Reznikov noted the importance of "team play."
"That's for the government, parliament, and negotiators to act in synergy. Because this only strengthens Ukraine's position and sends the right signals to our foreign partners. And this applies not only to Donbas, but also to Crimea and Sevastopol," the official said.
Truce in Donbas: background
A new ceasefire regime, which was agreed upon by the Trilateral Contact Group during Minsk peace talks, began to operate in Donbas at 00:01 Kyiv time on July 27.
The following rules came into force on July 27:
A ban on offensive, reconnaissance and subversive activities, as well as a ban on the use of any types of aircraft;
A ban on the use of fire, in particular sniper fire;
A ban on the deployment of heavy weapons in populated localities and the surrounding area, in particular at civilian infrastructure: schools, kindergartens, hospitals and facilities with public access;
The effective application of disciplinary measures to ceasefire violators, the reporting of violations to the coordinator of the TCG, who will inform all its participants; and
Creating and engaging a coordination mechanism to respond to ceasefire violations with the assistance of the Joint Center on Control and Coordination of Ceasefire and Stabilization of the Contact Line (JCCC) in its current composition.