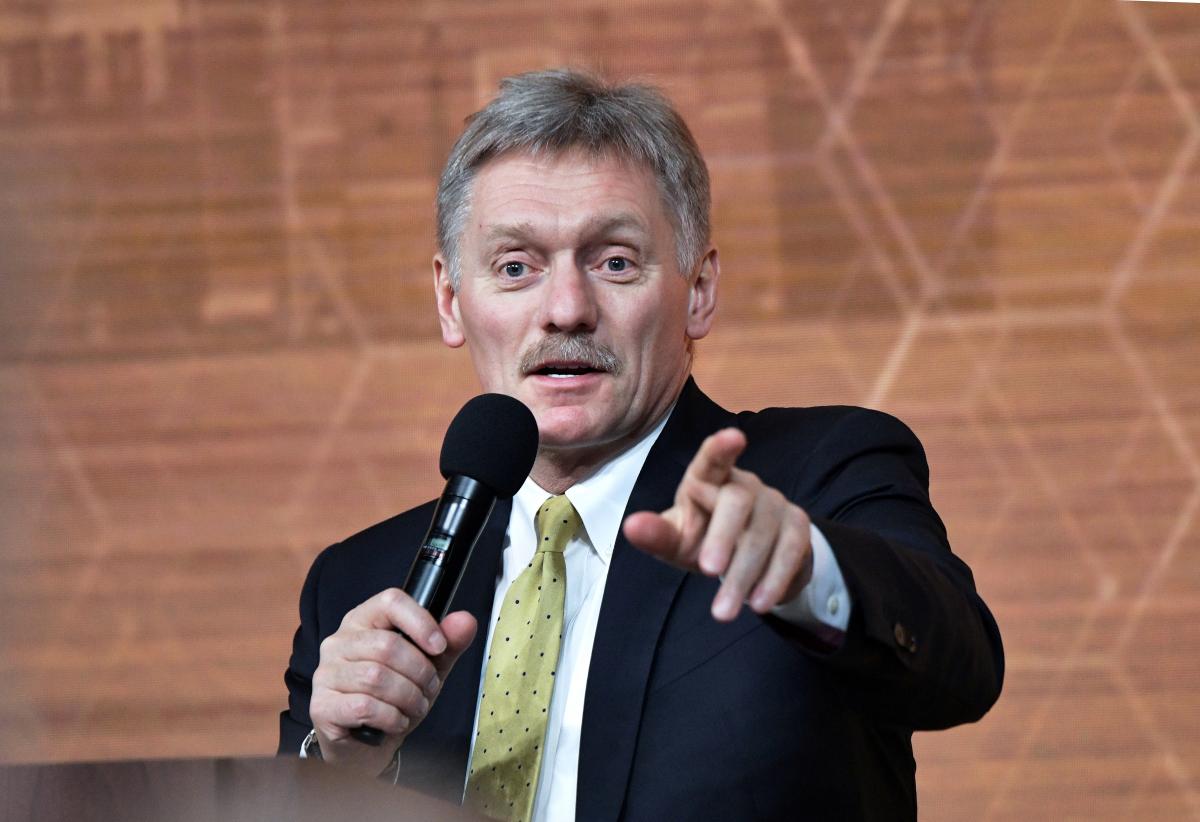 REUTERS
The Kremlin says Russia is ready to negotiate with Ukraine on Donbas settlement only within the framework of Minsk agreements, while the format of Budapest memorandum signatories is off the table.
That's according Vladimir Putin's Press Secretary Dmitry Peskov, an UNIAN correspondent reports.
Read alsoZelensky unveils all questions to be put up for national poll on Oct 25The comment comes following President Volodymyr Zelensky's announcement where he unveiled questions to be put for a national poll on October 25, including the one on whether Ukraine needs to raise the issue of raising internationally the issue of security guarantees defined by the Budapest Memorandum?"
"The Kremlin is ready to respond to Ukraine's initiatives to implement Minsk agreements. This is what, from our perspective, is really necessary for the Ukrainian people," Peskov said, answering the UNIAN reporter's question on how the Kremlin will react to Ukraine's initiatives to go back to security guarantees provided for in the Budapest Memo.
When asked again to elaborate on whether the Kremlin is ready to return to the Budapest Memorandum, Peskov said: "I've said everything I wanted to say on this matter."
What's Budapest Memorandum
The Budapest Memorandum on Security Assurances was signed on December 5, 1994.
According to the document, Ukraine received guarantees of territorial integrity in exchange for renouncing its nuclear status.
The memo was signed by the leaders of Ukraine, the United States, Russia, and Britain.
Zelensky's poll: Background
On October 13, Zelensky said an all-Ukrainian poll with five important issues to be put forward would be carried out on local election day, October 25.
The exact questions that will be included in the survey are yet to be made public.
The poll, unlike the referendum, will have no direct legal implications, the President's Office explained, addressing public concern over the legitimacy of holding such a survey and its consequences.