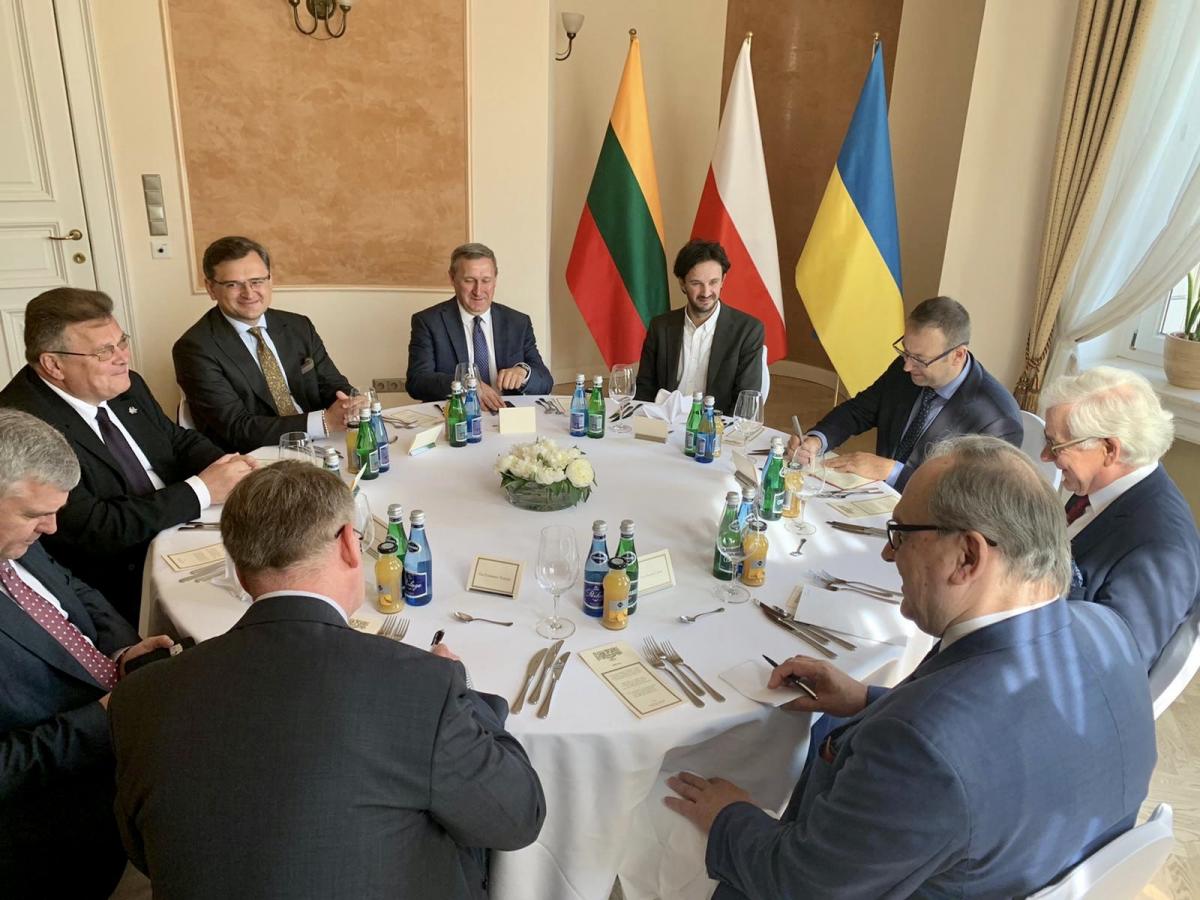 Photo from twitter.com/DmytroKuleba
Ukrainian Foreign Minister Dmytro Kuleba has said Ukraine, Poland and Lithuania agreed on a new format of interstate cooperation, the so-called "Lublin Triangle."
"Today we are creating the Lublin Triangle. This is a format that will become an important element in the development and consolidation of Central Europe, as well as strengthening Ukraine as a full member of the European and Euro-Atlantic family of nations," he said in Lublin, Poland, at a joint press conference with his Polish and Lithuanian counterparts, Jacek Czaputowicz and Linas Linkevičius, an UNIAN correspondent reported.
Read alsoUkraine's FM calls on EU to stick to sanctions policies toward Russia
Kuleba explained the Lublin Triangle would focus on "deepening interaction between our countries."
"But we also see a great prospect for the Lublin Triangle to become an instrument of engaging those countries that need closer contacts with the West, with European structures. And my colleagues and I will help our neighbors, our friends to cooperate more actively in this sphere," the minister said.
Mentioning LITPOLUKRBRIG (Lithuanian–Polish–Ukrainian Brigade), the Ukrainian foreign minister added that cooperation between the three countries would expand and would not be limited only to the issue of defense.
"We will touch on economic issues, we will talk about trade, investment, infrastructure, tourism. Everything that can bring our countries closer, make Central Europe stronger. And make Europe as a whole greater in the great struggle, which is unfolding in the world," Kuleba added.