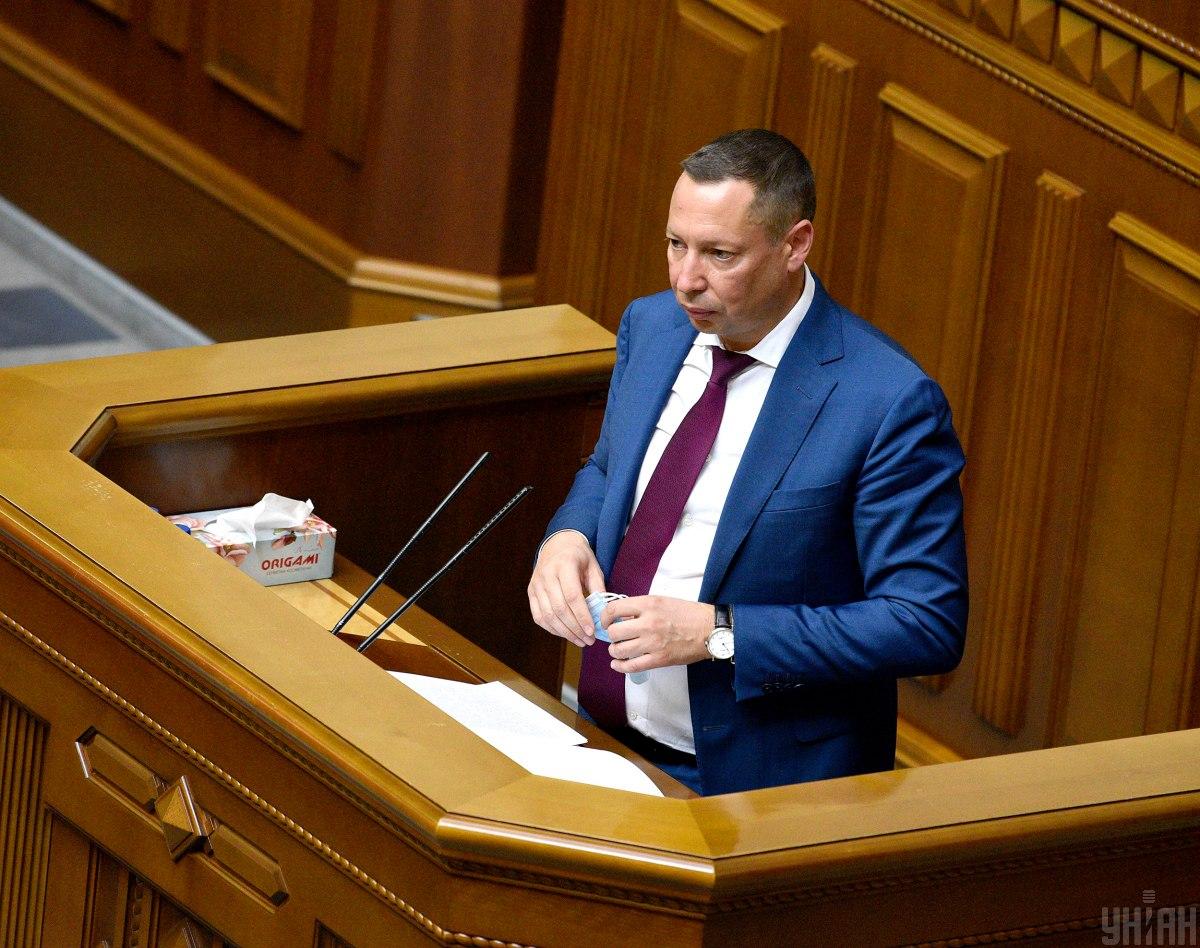 Kyrylo Shevchenko becomes the Central Bank's new head / Photo from UNIAN 
The Verkhovna Rada, Ukraine's parliament, has backed the appointment of Kyrylo Shevchenko, head of state-run Ukrgasbank, as the new governor of the National Bank of Ukraine (NBU).
On Thursday, July 16, some 332 lawmakers voted for the decision with the required minimum being 226 votes, according to an UNIAN correspondent.
Read alsoZelensky decides on new NBU governor's candidacy
The motion to appoint Shevchenko the country's chief banker was tabled by Ukrainian President Volodymyr Zelensky.
The nominee was endorsed by the parliament's Committee on Finance, Taxation and Customs Policy.
As was reported earlier, Shevchenko, 47, had been head of Ukrgasbank for a long period. He was among several potential candidates considered by Zelensky's office after the then NBU Governor Yakiv Smolii's exit.
Smolii signed a letter of resignation on July 1, 2020. The move was a result of what he claimed was long-standing political pressure. He forwarded the letter to Zelensky. Under Ukrainian law, Smolii's resignation had to be accepted by the president first and then, his technical dismissal had to be confirmed by parliament. On July 3, Ukrainian parliamentarians voted to back Smolii's exit.
Prior to Shevchenko's appointment, the NBU governor's duties were performed by First Deputy Governor Kateryna Rozhkova.
Shevchenko said in parliament he supported the NBU's policy of ensuring macroeconomic stability, which must contribute to economic growth.