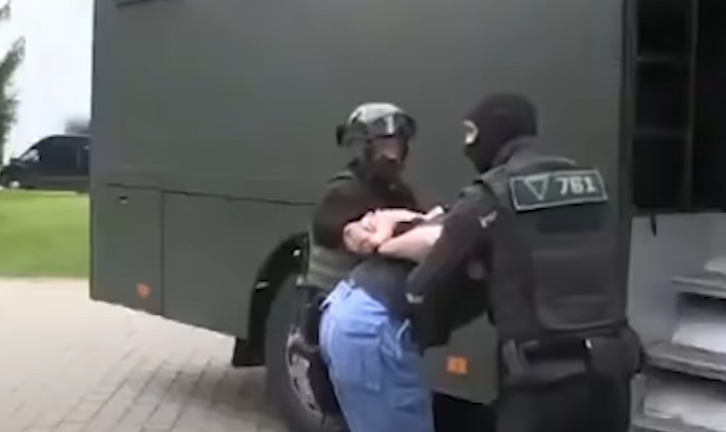 SBU to seek extradition of Ukrainians from Russian PMC Wagner detained in Belarus / Snap from video
The SBU Security Service of Ukraine will seek the extradition of Ukrainians who are members of Russia's private military company (PMC) Wagner detained in Belarus.
In particular, the SBU will engage the Office of the Prosecutor General of Ukraine. According to international rules, it is the prosecutor's office that must submit a request for extradition, the SBU's press center told BBC News Ukraine.
At the same time, it is not yet known how many members of the group may be extradited. This issue is being clarified. According to preliminary data, citizens of Ukraine wanted by the police are among the detainees. Moreover, some of them were included in Ukraine's Myrotvorets (Peacekeeper) Center database, which lists individuals who pose a threat to the country's security.
Read also"Little green men" in Belarus: Dozens of militants detained near Minsk part of Russia's PMC Wagner – media (Video)
As UNIAN reported earlier, Deputy Secretary of Ukraine's National Security and Defense Council Serhiy Kryvonos proposed that a request should be placed for the extradition of Ukrainian citizens who were detained in Belarus as part of Russia's PMC Wagner.
Some 32 members of Russian PMC Wagner were reportedly detained in Belarus on July 29.
Law enforcers had earlier been tipped about the arrival of over 200 foreign fighters in order to destabilize the situation during the election campaign period. Every Russian mercenary in the group was seen carrying small hand luggage upon arrival, while the group also had three large heavy suitcases that they were spotted loading into a vehicle.
Presidential elections in Belarus are scheduled for August 9.