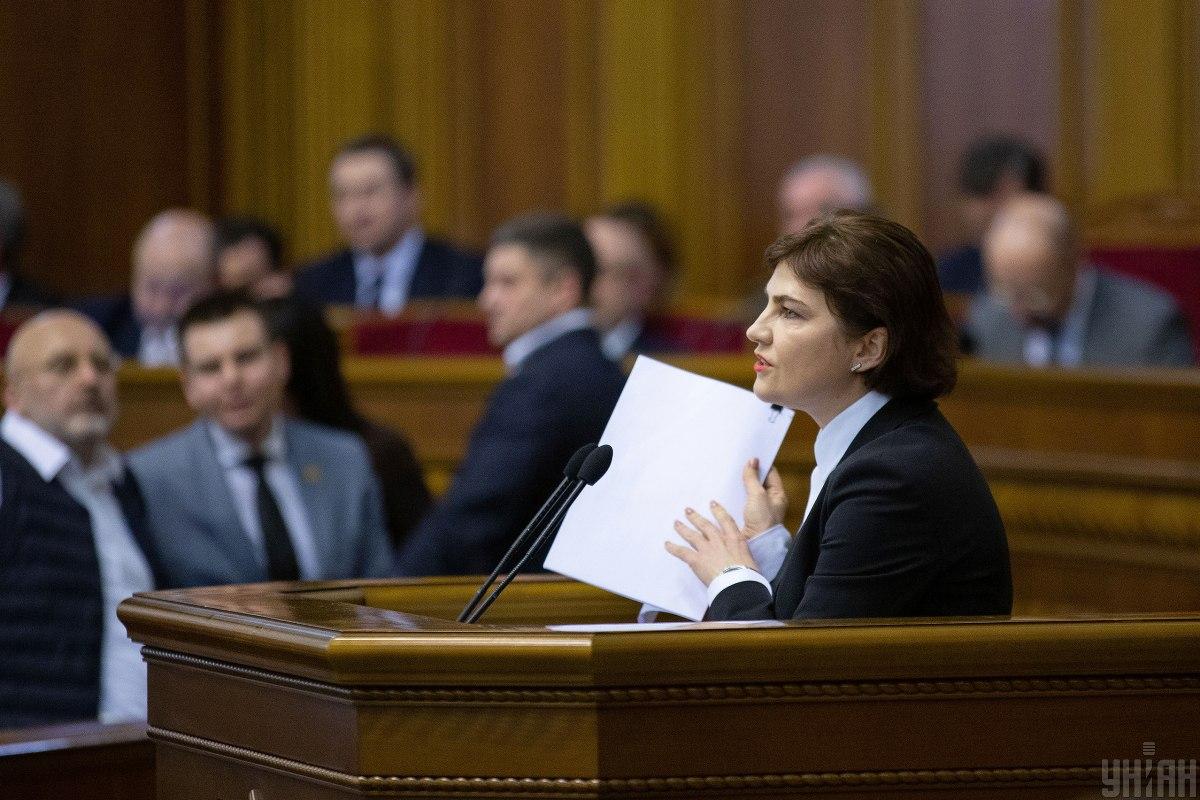 Ukraine's chief prosecutor not officially invited to Belarus on PMC Wagner members' extradition / Photo from UNIAN
Ukrainian Prosecutor General Iryna Venediktova has not been officially invited to Belarus to discuss the extradition of Ukrainian members of Russia's private military company (PMC) Wagner detained in Belarus on July 29.
Read alsoBelarus promises to cooperate with Ukraine on suspected Russian mercenaries – media
"We would like to inform you that Prosecutor General Iryna Venediktova has not yet received an official invitation from the Belarusian side to visit Belarus to discuss the extradition of persons who took an active part in hostilities in the territory of Donetsk and Luhansk regions as part of the 'Luhansk and Donetsk People's Republics' ('LPR' and 'DPR') terrorist organizations," the Office of the Prosecutor General of Ukraine told RFE/RL Ukrainian service.
Detention of PMC Wagner members near Minsk: Background
On July 29, fighters from PMC Wagner were detained in Belarus. Thirty-two were apprehended outside Minsk, and one more was detained in the south of the country. The detainees included those who fought against Ukraine in Donbas.
Belarus' law enforcement agencies reported that they had received information about the arrival of more than 200 fighters to destabilize the situation during the presidential election campaign in that country. Each man carried a small piece of hand luggage and there were three heavy suitcases, which were loaded into a vehicle by several men.
Belarus asked the Ukrainian authorities to verify the involvement of the detainees in committing crimes in Ukraine.
On July 30, Ukraine began consultations with Belarus on the extradition of the detained fighters.
On August 6, Belarusian President Alexander Lukashenko instructed to invite the prosecutors general of Ukraine and Russia to Belarus to consider the situation with the detained fighters. On the same day, Venediktova said the prosecutor's office was preparing a request for the extradition of 28 PMC Wagner fighters, including nine Ukrainians.