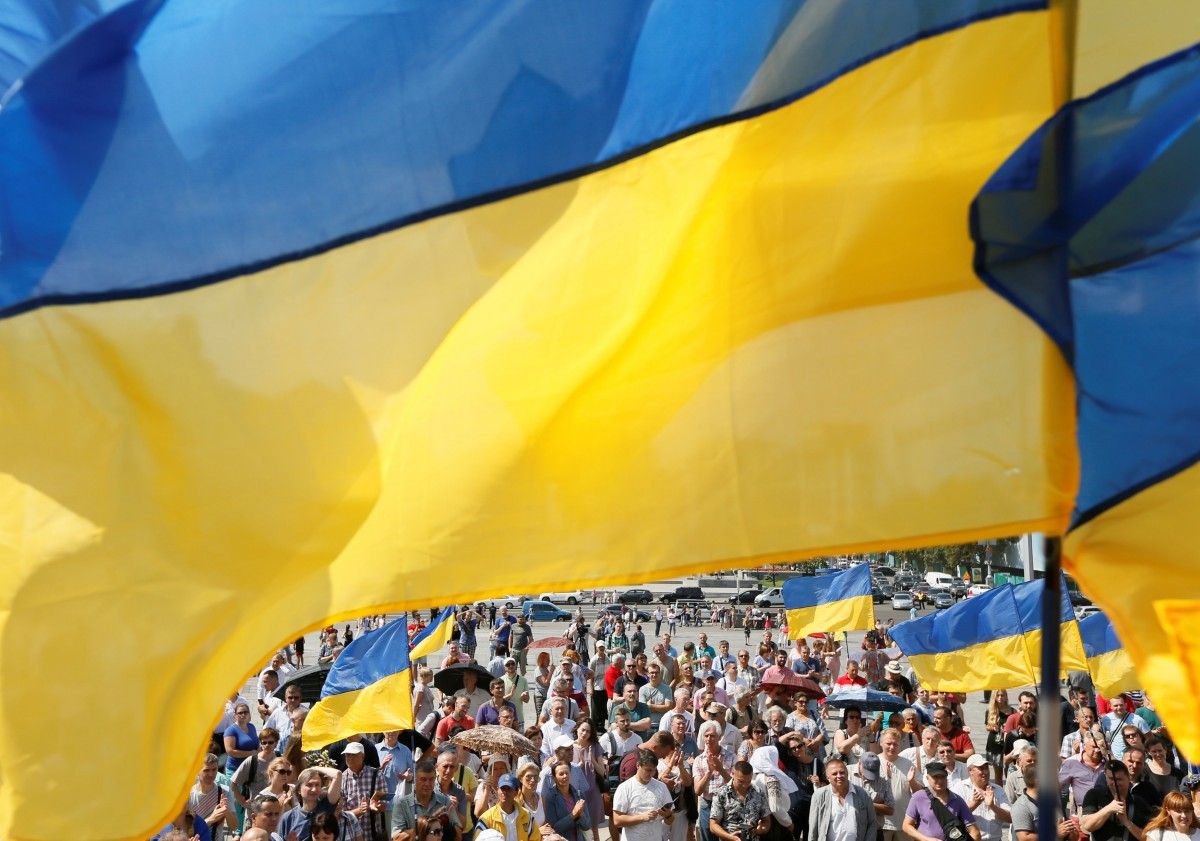 REUTERS
Most Ukrainians do not trust in parliament, government, law enforcement agencies, the Health Ministry, and the National Bank of Ukraine (NBU).
"Some 59% of respondents expressed trust in the president of Ukraine, 35% do not trust him. A total of 28% of respondents trust in the Verkhovna Rada of Ukraine, while 66% of the pollees have a distrust of it. Distrust also prevails in relation to the Ukrainian government (57% and 32%, respectively), the National Bank (50% and 34%, respectively), the National Police (56% and 36%, respectively), and the Health Ministry (63% and 29%, respectively)," according to a survey conducted by the Ukrainian Centre for Economic and Political Studies named after Oleksandr Razumkov.
Read alsoOver 42% of Ukrainians would vote for Zelensky if elections held in late April – poll
While assessing the level of trust in politicians, only Zelensky gained trust more often than distrust (57% against 37%), sociologists said.
With regard to other politicians, distrust is expressed more often than trust. Some 34% trust in Parliament Speaker Dmytro Razumkov, while 37% do not trust him. MP Svyatoslav Vakarchuk enjoys the trust of 20% of the pollees while 64% distrust him; MP Yuriy Boyko 19% and 66%, respectively; MP Yulia Tymoshenko 18.5% and 74%, respectively; former President, MP Petro Poroshenko 18% and 77%, respectively; Interior Minister Arsen Avakov 16% and 69%, respectively; Prime Minister Denys Shmyhal 13% and 38%, respectively; Head of the Presidential Office of Ukraine, Andriy Yermak 9% and 41.5%, respectively.
The survey was conducted on April 24-29, 2020, among 2,056 respondents over 18 in all regions of Ukraine (except for the occupied territories of Donetsk and Luhansk regions, the Autonomous Republic Crimea and Sevastopol). The margin of error does not exceed 2.3%.