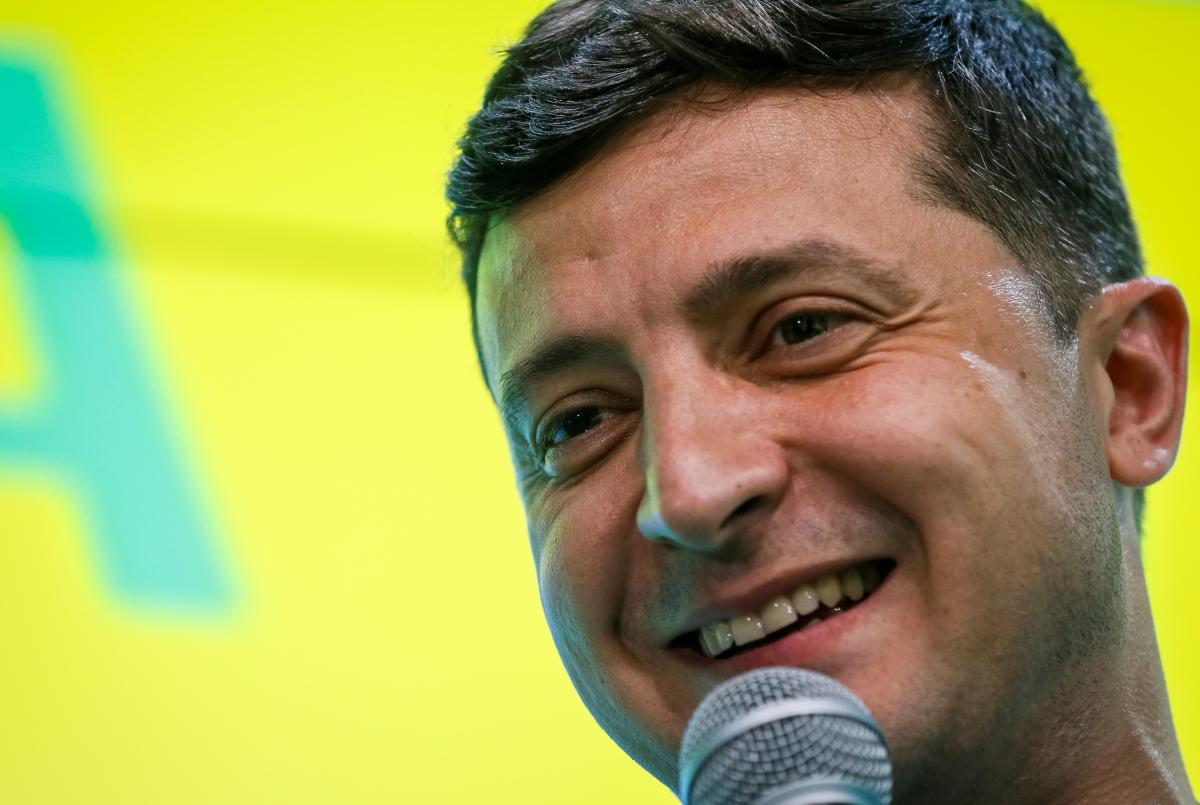 REUTERS
Over 42% of Ukrainians who have decided which presidential candidate to support say they would have voted for incumbent President Volodymyr Zelensky if the presidential elections had been held in late April, according to a survey conducted by the Kyiv International Institute of Sociology (KIIS).
If the presidential elections in Ukraine had taken place in late April, the split of votes would have been the following: 27.7% of all those polled would have voted for Volodymyr Zelensky, 9.7% for Petro Poroshenko, 8% for Yuriy Boyko, 6.3 % for Yulia Tymoshenko, 4.1% for Ihor Smeshko, 2.8% for Anatoliy Hrytsenko, 2.3% for Oleh Liashko, 1.2% for Svyatoslav Vakarchuk, 0.5% for Oleksandr Vilkul. A mere 2.4% would have cast their votes for other candidates, 3.6% would cross out all parties or would spoil the ballot paper, 20.1% were undecided about their favorites, 2.7% refused to answer the question, and 8.5% said they would not vote in the elections.
Read alsoZelensky, ruling party continue enjoying Ukrainians' trust – poll
"As for those who have decided [on the candidate to vote] – in fact, these indicators are the closest to the possible outcome of the elections if they had been held in late April – the results would have been the following: 42.6% would have voted for Zelensky, 14.9% for Poroshenko, 12.2% for Boyko, 9.7% for Tymoshenko, 6.4% for Smeshko, 4.3% for Hrytsenko, 3.5% for Liashko, 1.8% for Vakarchuk, 0.8% for Vilkul, and a mere 3.7% for other candidates," the findings of the survey show.
The poll was conducted on April 17-25 via computer-assisted telephone interviews (CATI) based on a random selection of mobile phone numbers among the population aged 18 and older. The sample is representative of age, gender, region and type of settlement (except Russia-occupied Crimea and occupied territories in Donetsk and Luhansk regions). The sample frame is 4,024 respondents.
The margin of error (with a probability of 0.95 and with a design effect of 1.1) does not exceed 1.7% for indicators close to 50%, 1.5% for indicators close to 25%, 1% for indicators close to 10%, 0.8% for indicators close to 5%, and 0.4% for those close to 1%.