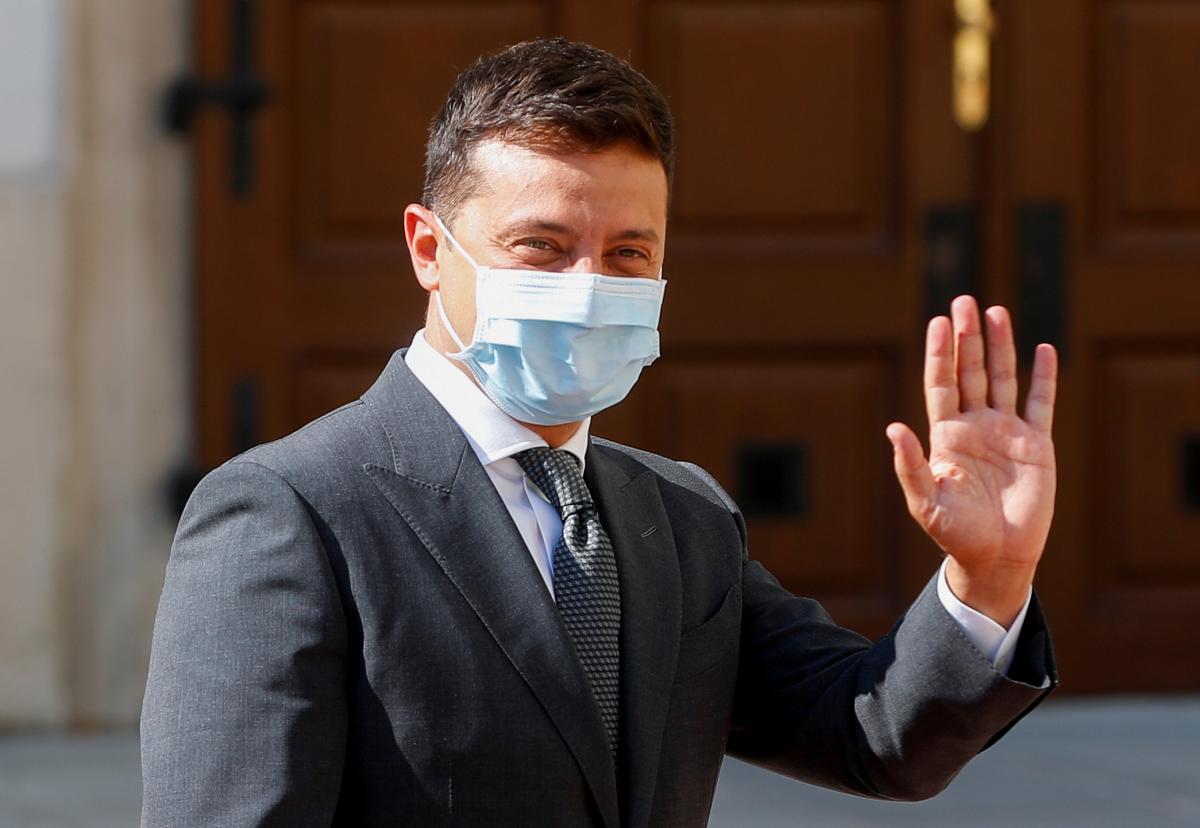 REUTERS
A recent survey says 29% of respondents would support the incumbent head of state, Volodymyr Zelensky, if presidential elections were set to be held in the near future
That's among voters who intend to cast ballots and have already made up their choice, according to a poll by the Rating Sociological Group.
Another 15.5% of those polled would vote for the leader of the pro-Russian Opposition Bloc Party Yuriy Boyko, and 14% – for former President Petro Poroshenko.
Another 9.3% would cast ballots for leader of the Batkivshchyna (Fatherland) Party Yulia Tymoshenko, 6.4% – for the leader of Syla I Chest' (Strength and Honor) Party Ihor Smeshko, and 3.6% each – for leader of the Radical Party Oleh Liashko, showman Serhiy Prytula, and former Prime Minister Volodymyr Groysman.
Read alsoZelensky hopes COVID-19 vaccine to become available in 2021Other politicians have been rated below 3%. The number of those who have not made up their choice is about 14%.
At the same time, the dynamics show Zelensky is losing electoral ground.
It is also noted that 35% of those surveyed approve of Zelensky's performance, while 57% don't. Also, 23% approve of the actions of Chairman of the Verkhovna Rada Dmytro Razumkov (55% disapprove and 23% find it difficult to assess). Meanwhile, only 14% approve Prime Minister Denys Shmyhal's performance (59% disapprove and 27% find it hard to assess).
The poll was run on September 3-6 via face-to-face interviews among the population aged 18 and older. Some 2,000 adult respondents were polled in all regions of Ukraine except Crimea and other Russia-occupied parts of Ukraine, namely certain districts in Donetsk and Luhansk regions. The margin of error is no more than 2.2%.
Zelensky's ratings: background
A poll run in late June gave Zelensky 34.6% of support in potential elections.
The survey conducted in late August-early September showed 44% of respondents trusted President Zelensky, while 51% didn't. The trust level was higher than that in relation to President Poroshenko (25%) and Viktor Yanukovych (26%) after the same term in office.