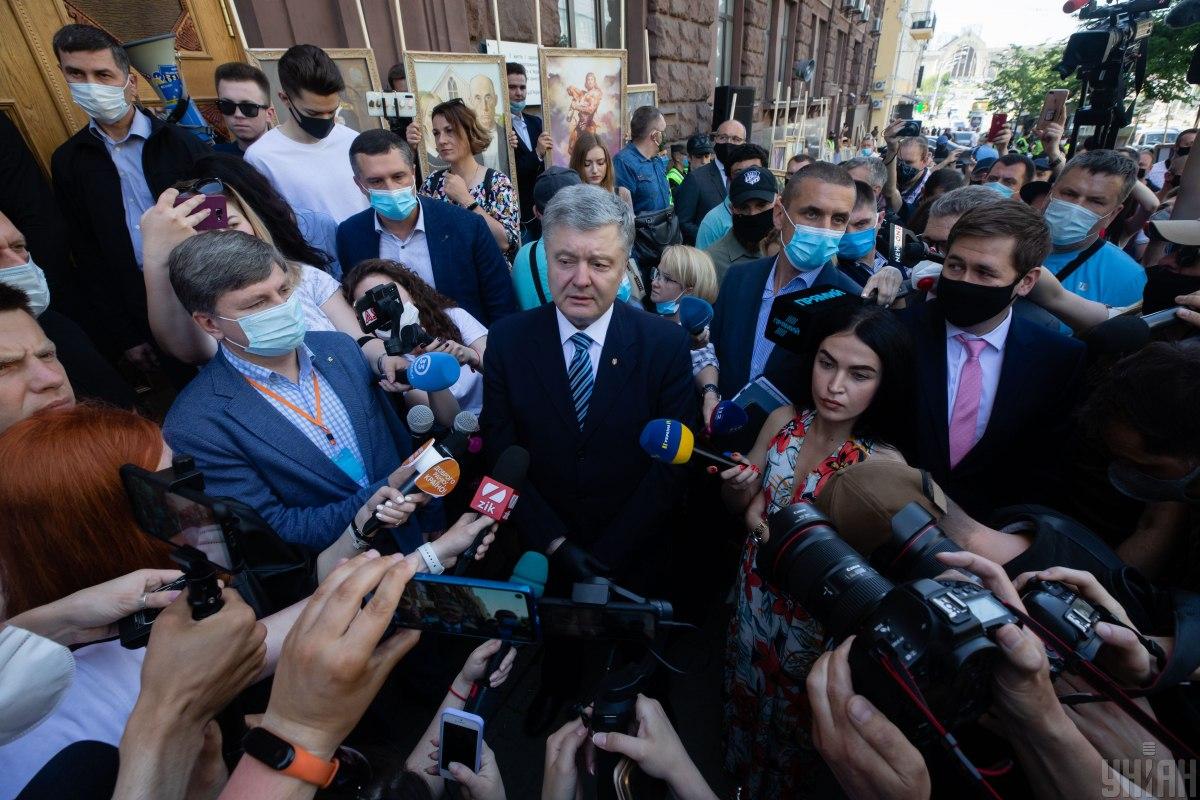 Photo from UNIAN
Former Ukrainian President and leader of the European Solidarity parliamentary faction Petro has commented on the issue of appointing a deputy head of the Foreign Intelligence Service.
"I acted in full accordance with the Constitution of Ukraine," he said outside the SBI HQ in Kyiv.
Poroshenko added that "an attempt to serve the former president, incumbent MP with charge papers should be done exclusively by the prosecutor general."
As UNIAN reported earlier, the Office of the Prosecutor General of Ukraine handed Poroshenko a suspicion notice, charging him with issuing a "criminal order" during his cadence. In turn, Poroshenko's lawyer denied the handing of charge papers, claiming only a prosecutor general can serve them to a member of parliament.
Read alsoPoroshenko could be arrested over alleged issue of "criminal order"
UNIAN memo. Semochko served as First Deputy Chairman of the Foreign Intelligence Service from July 31, 2018, to April 12, 2019. Investigative journalists pointed to Semochko's alleged ties with Russia via his family members and that the aggressor state could have paid the official for certain information.
Nashi Groshi journalists found evidence that Semochko owns real estate worth over UAH 200 million (US$7.5 million), while his family members, namely his common-law wife and her daughter, are Russian nationals running a business in the Russian-occupied Crimea.