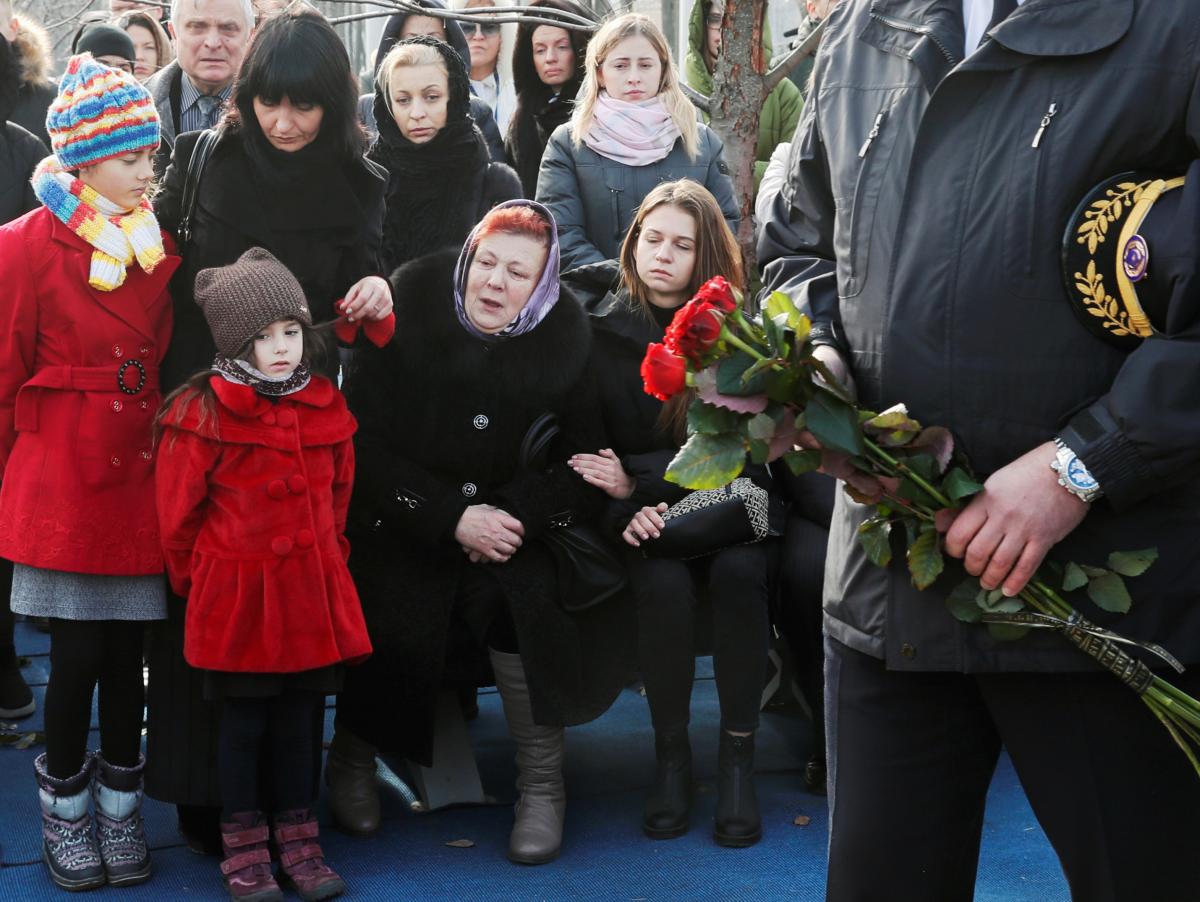 REUTERS
Foreign Minister Dmytro Kuleba says Ukraine is making every effort to ensure that the process of Iran's compensation for the downing of a Boeing 737 passenger jet, operated by Ukraine International Airlines, near Tehran in January this year does not drag on for years.
"We are now making every effort to ensure that nothing drags on for years, while the best and shortest way to have compensation paid is through an agreement with Iran," Kuleba told Radio NV on Wednesday.
"If there's no agreement, we will go to courts, and the courts will also ensure a guaranteed result, but over a much longer period of time, so we are now focusing on negotiations with Iran," added Kuleba.
The minister was also asked to comment on the Iranian side's recent statement claiming Tehran would not be compensating to UIA the cost of the downed plane, since it had been insured by European firms.
Read alsoPS752 downing: Ukraine releases intercepted tower communications proving Iran was aware of missile launch all along
"We've worked with Iran throughout yesterday, and the position that you voiced, the one that was voiced from the Iranian side, is not the official position of the Iranian government and is not a negotiating position, therefore we pay no attention to that statement and continue to work with the Iranian side," said Kuleba.
The Foreign Minister stressed that Ukraine is very constructively disposed towards finding a solution, while also remaining tough, not intending to allow any attempts to avoid liability or avoid any kind of compensation payments.
"Everything will be paid in full. I also stress our strategy: we really close this page with Iran by having them admit their guilt and pay maximum compensation, turn [the page] over, and move on. I don't want this story to hang on both counties' neck as a heavy burden for years, of which I notified Iran," Kuleba said.
Read alsoUIA plane crash: Ukraine considering three scenarios if Iran refuses to cooperate
Ukraine is not looking for revenge, it is looking for justice.
PS752 downing in Iran: background
On January 8, 2020, Kyiv-bound Boeing 737 passenger jet flight PS752, operated by Ukraine International Airlines, crashed in Iran shortly after takeoff from Tehran Airport.
All 176 people on board were killed, including 11 Ukrainian nationals – nine crew and two passengers. Among victims are also citizens of Iran, Canada, Sweden, Afghanistan, Germany, and the UK.
Iranian President Hassan Rouhani admitted that the Ukrainian liner had been shot down as a result of an unintentional "human error," and promised to bring those responsible to justice.
On June 9, media reports said Iran had accused six persons in the PS752 downing case.
On July 20, flight recorders were delivered to Paris and decrypted on July 21.
On July 24, it was reported that data from the black boxes had confirmed external interference with the aircraft's operation.
On July 29-30, Kyiv hosted the first round of negotiations with Iran regarding compensation to relatives of PS752 victims.
On August 10, Iran said they did not plan to compensate UIA for the downing of the Boeing 737 passenger jet.