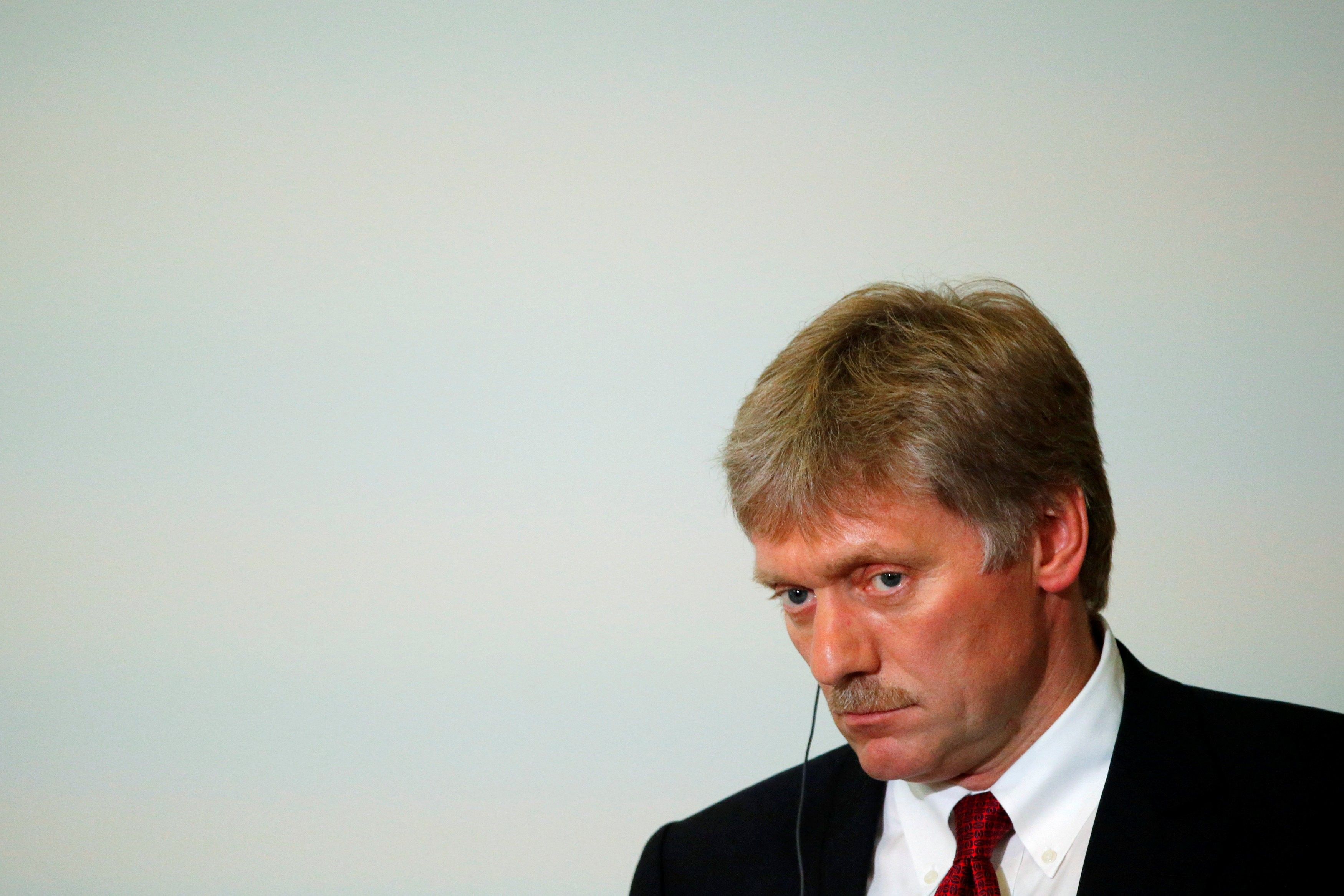 REUTERS
The Kremlin has responded to the intention of Ukrainian President Volodymyr Zelensky to sign a peace agreement with Russian President Vladimir Putin, which could lead to the return the Russian-occupied Donbas and Crimea under Ukrainian control.
"The Crimea issue does not exist," Russian president's press secretary Dmitry Peskov told reporters on Monday, an UNIAN correspondent in Russia reports.
"The main thing is to resolve the issue of Donbas, while the Crimea issue does not exist and cannot exist within the framework of Russia's relations with certain countries. But you know that Russia has made and will continue to make efforts to help Ukraine resolve the problem of the southeast," Peskov said, answering the UNIAN correspondent's question on whether Putin believes concluding such an agreement with Ukraine was possible.
Answering a clarifying question on whether this implies handing back to Ukraine control over the occupied areas of Donetsk and Luhansk regions, Peskov said: "Read the Minsk agreements."
In an interview with the BBC's HardTalk, President Volodymyr Zelensky of Ukraine said he believed it was possible to conclude a peace agreement with Vladimir Putin, which will ensure the return of the Russian-occupied Donbas and Crimea.
Zelensky and Putin: Background
On September 23, Zelensky said he talks with Putin "in different formats." This is about the Normandy summit and the bilateral format. "When there is such a need, we speak directly," the president explained. Zelensky also assessed the relationship with Russia and told whether he was in favor of normalization.
In an interview with Globe and Mail, Zelensky said he had no time to choose whether he should trust Russian President Vladimir Putin or not.
Following last year's Normandy Four summit, Zelenskiy said it is "difficult" to negotiate with Putin.