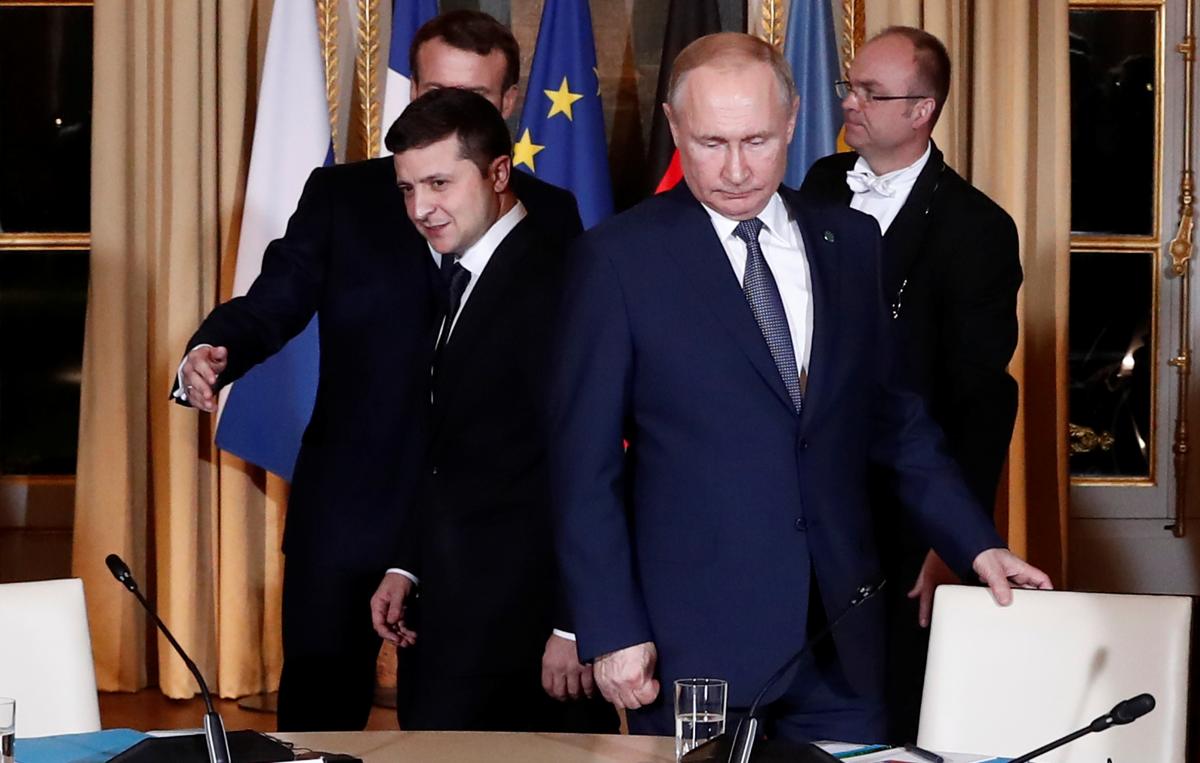 REUTERS
Ukrainian President Volodymyr Zelensky said he believes in concluding a peace agreement with his Russian counterpart Vladimir Putin.
This, Zelensky told BBC Ukraine, will bring back the Russian-occupied Donbas and Crimea.
"I believe in this. Otherwise, I wouldn't have run for Ukrainian presidency. This is very difficult, and here we need the help of the whole world, it's true. But I don't lose faith," Zelensky said.
Read alsoImpossible to stop war without engaging with Putin, Zelensky claimsHe also assured that he does not "cling to ratings and power" and is ready to resign in case of failure.
"If I fail to end the war, then another person must come in, who is able to end this tragic story between our countries," said the president.
Zelensky-Putin talks: Background
On September 23, Zelensky said he talks with Putin "in different formats." This is about the Normandy summit and the bilateral format. "When there is such a need, we speak directly," the president explained. Zelensky also assessed the relationship with Russia and told whether he was in favor of normalization.
In an interview with Globe and Mail, Zelensky said he had no time to choose to trust or not to trust Russian President Vladimir Putin.
Following last year's Normandy Four summit, Zelenskiy said it is "difficult" to negotiate with Putin.