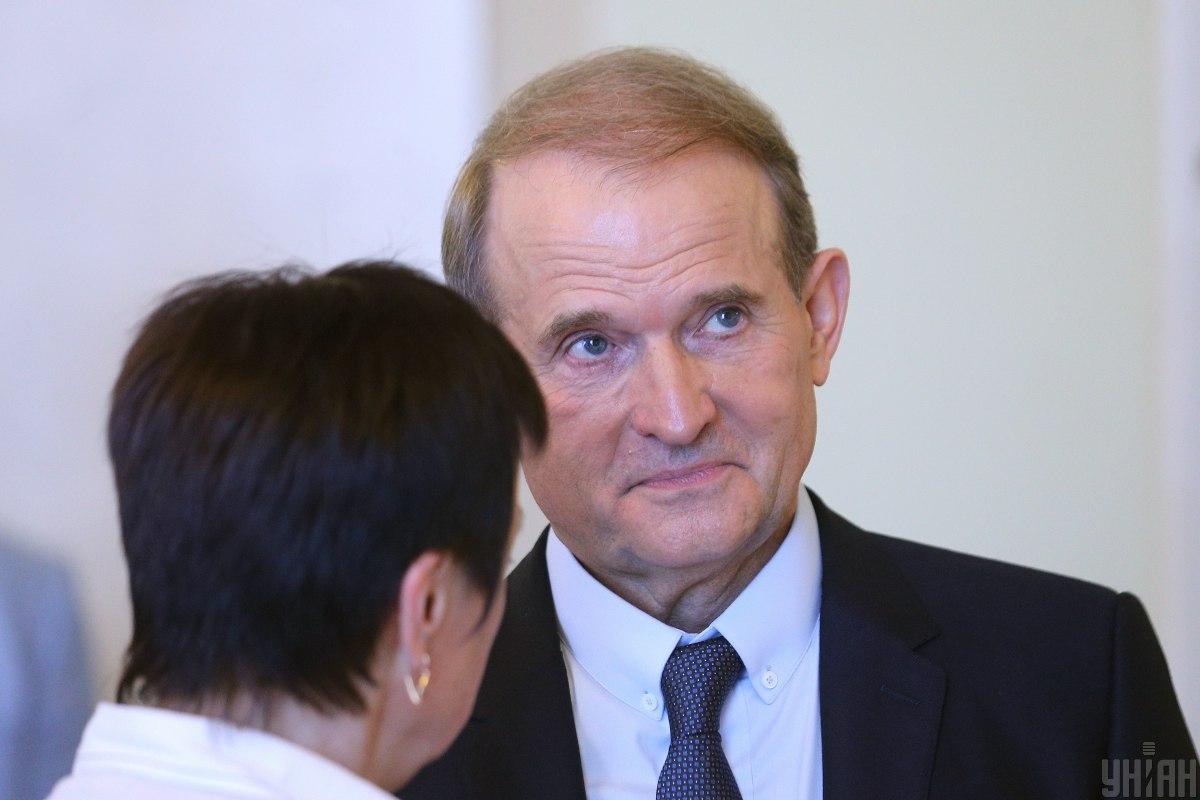 Viktor Medvedchuk / Photo from UNIAN
Ukrainian President Volodymyr Zelensky says he is sure that Viktor Medvedchuk, the head of the Political Council of the Opposition Platform – For Life Party in Ukraine and a close ally of Vladimir Putin, is sponsored by Moscow.
"I am sure he is indeed funded by the Russian Federation. But these are law enforcement agencies that should address this in detail," Zelensky said amid his visit to Volyn region when a local activist from the National Corps asked the president about a probe into Medvedchuk's sources of funding.
Read alsoRepublicans propose sanctions against Medvedchuk (Document)
"I hear you and I share your opinion on this issue," he told the activist.
The president stressed that "we should live in accordance with law."
As UNIAN reported earlier, Zelensky, speaking in an interview for TV Channel 1+1 on the program "100 Days of the President of Ukraine" on August 31, 2019, announced that there was information on amounts and sources of funding of the Opposition Platform – For Life Party and the TV channels associated with its representatives. He promised it would become a "very high-profile story."
"As for Medvedchuk's party, there is still a big question: is this his party or is this a temporary association, and who are they? There is a big question as for where they got the money to finance the party, where the money came from to finance the channels. We have answers as to amounts of cash, its sources and the country they all get it from. And it will be a very high-profile story and it won't have a happy ending," Zelensky said then.