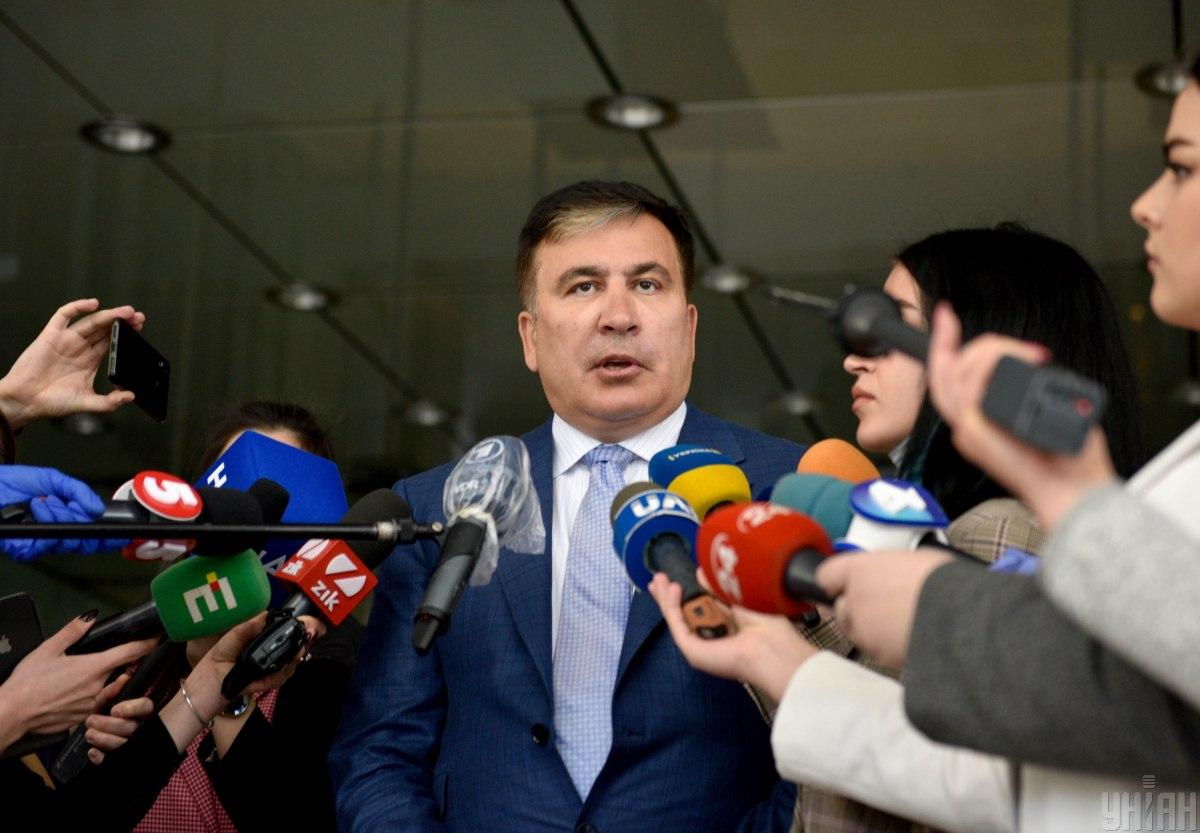 Photo from UNIAN
Former President of Georgia and ex-Governor of Ukraine's Odesa region Mikheil Saakashvili has confirmed some media reports that he will be appointed to the National Reforms Council.
"As chairman of the executive committee, not its secretary," he gave more detail, according to Deutsche Welle's Ukrainian service.
But the politician has not yet announced the exact date of the appointment. According to journalists, this could happen on Wednesday.
Read alsoGeorgian president issues statement on prospects for Saakashvili appointment to Ukraine Cabinet
The National Reforms Council was created in 2014 under a presidential decree issued by Petro Poroshenko. This is a special advisory body under the president of Ukraine, which is engaged in strategic planning, coordination of positions on reform policy in Ukraine and its implementation.
As UNIAN reported earlier, Saakashvili announced on April 22 he had received an offer from President Volodymyr Zelensky to become deputy prime minister for reform.
On April 24, Saakashvili met with members of the Servant of the People parliamentary faction. According to media reports, after long negotiations, the faction only managed to collect some 140 to 170 votes to back Saakashvili's appointment, which was not enough.
After that, the Cabinet withdrew from the Verkhovna Rada the relevant submission on Saakashvili's appointment.
Later, Saakashvili was reportedly offered another position in the National Reforms Council.