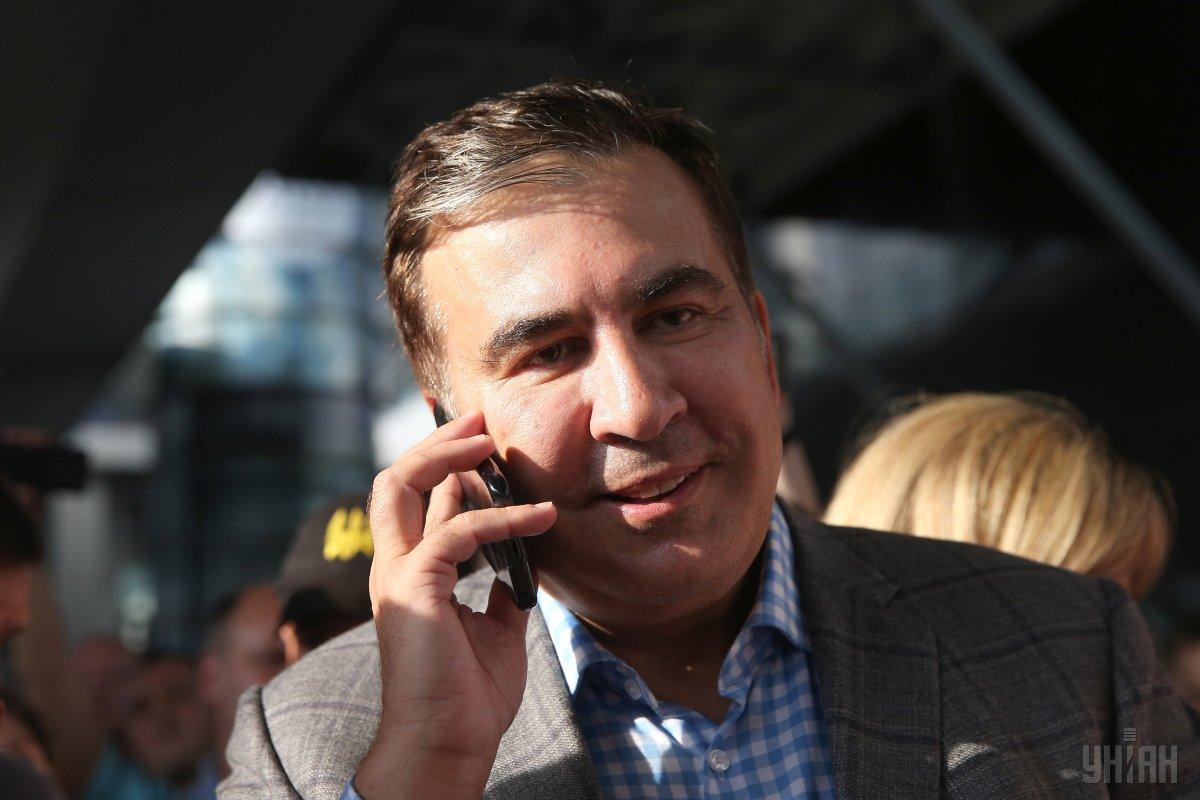 Photo from UNIAN
The Servant of the People parliamentary faction has denied reports on the expected appointment of former President of Georgia and ex-Chairman of Odesa Regional State Administration Mikheil Saakashvili to the post of Vice Prime Minister for Reforms in the Cabinet of Ministers. 
He was reportedly offered another position beyond the Cabinet, the Novoe Vremya weekly reports, citing party sources.
It is noted Saakashvili may become part of the National Reform Council, a special advisory body under the president of Ukraine on the strategic planning of reforms and their implementation, the report reads.
Read alsoUkraine's Supreme Court recognizes Saakashvili's expulsion to Poland as lawful
As of Wednesday, April 29, the Servant of the People faction failed to secure the required 226 votes for endorsing Saakashvili's appointment to the Cabinet of Ministers either within faction or jointly with other political forces represented in Parliament.
At the same time, the President's Office has reportedly decided not to put pressure on the faction.
"We aren't even planning to hold a faction meeting tomorrow [April 30]. Accordingly, there will be no meeting with Zelensky. And without him, the faction will not collect enough votes for Mikheil's appointment," the source said.
However, according to UNIAN sources, Saakashvili may be appointed advisor to president.
As UNIAN reported earlier, on April 22, Saakashvili claimed he had received an offer from President Volodymyr Zelensky to become vice prime minister for reform.
On April 24, Saakashvili met with deputies with the Servant of the People party. According to media reports, after long negotiations, the parliamentary faction only managed to collect some 140 to 170 votes to back Saakashvili's appointment, which isn't enough.
After that, the Cabinet withdrew from the Verkhovna Rada the relevant submission on Saakashvili's appointment.
Read alsoSaakashvili may be appointed deputy PM for reform – media
The reports on Saakashvili's possible nomination sparked a diplomatic row with Georgia.
The foreign ministry of this country said they would consider recalling an ambassador if Ukraine pursued with Saakashvili plans, while Georgian President Salome Zurabishvili on Wednesday issued a statement, expressing concern over the "partner country's" intentions to appoint someone who has been recognized guilty of corruption offenses in Georgia.