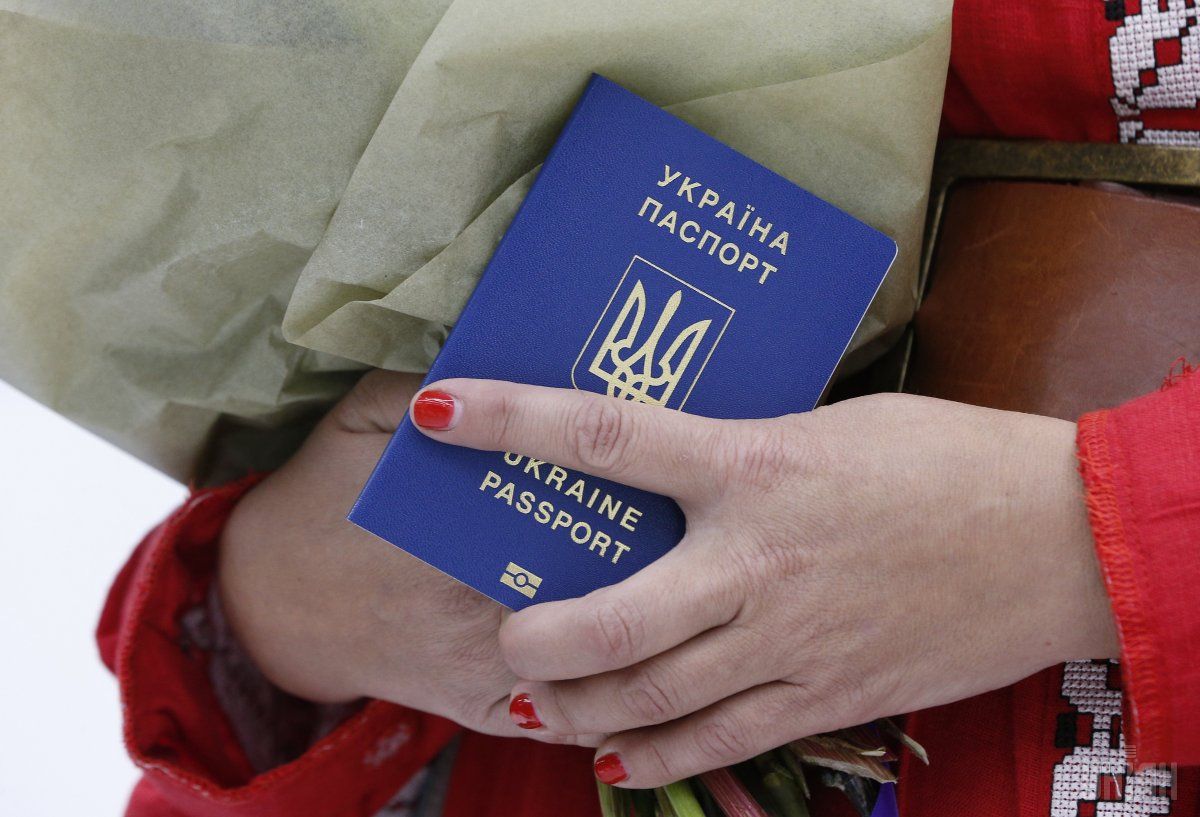 Photo from UNIAN
Ukrainian Prime Minister Denys Shmyhal says there is no threat of Ukrainians being stripped of visa-free travel across the European Union.
The comment came during a traditional Q&A session in the Verkhovna Rada, Ukraine's parliament, on September 18, as PM was answering a question from MP Oleksiy Honcharenko (European Solidarity) on the appointment of a EU-criticized commission to select the chief of the Specialized Anti-corruption Prosecutor's Office (SAPO).
"Visa-free travel is not being canceled," Shmyhal said.
The prime minister noted that Ukraine's partners from the European Union and the U.S. openly state the need for a transparent competition for the SAPO chief's post.
Read alsoEU, U.S. take note of Ukrainian Rada's decision on commission to select SAPO chiefToday, Shmyhal assures, all the procedures prescribed by Ukrainian legislation are being observed, and "then it is about the openness and transparency of the competition."
"Let's see, together with the society and parliament, how the competition will be held. I am sure that everything will be done absolutely in keeping with the current legislation," PM added.
Replacing top anti-corruption prosecutor: recent developments
On August 21, Prosecutor General Iryna Venediktova signed an order to dismiss Deputy Prosecutor General and SAPO chief Nazar Kholodnytsky, approving his resignation.
On September 17, the Verkhovna Rada appointed parliamentary members to the commission to select the new SAPO chief: Olena Busol, Andriy Hudzhal, Oleksiy Drozd, Kateryna Koval, Bohdan Romaniuk, Viacheslav Navrotsky, and Yevhen Sobol.
The European Parliament's Rapporteur for Ukraine, Michael Gahler, and Vice-Chair of Delegation to the EU-Ukraine Parliamentary Association Committee Viola von Cramon-Taubadel expressed concern over the Verkhovna Rada's move.
"While international community is occupied with Belarus, Ukraine government is hastily pushing candidates lacking experience and integrity to select SAPO head. This will not fly. Ukraine's Government is jeopardizing visa-free with the EU and further trance of EUR1.5 billion assistance," Viola von Cramon-Taubadel wrote on Twitter on September 17, 2020.
The U.S. Embassy in Kyiv also commented on the developments. "The U.S. and the EU take note of the Rada decision to appoint members to the commission to choose the Specialized Anti-Corruption Prosecutor. The commission needs to embark on a transparent process with candidates' integrity and merits at its core. Our further support will depend upon it," the Embassy wrote on Facebook on September 17.