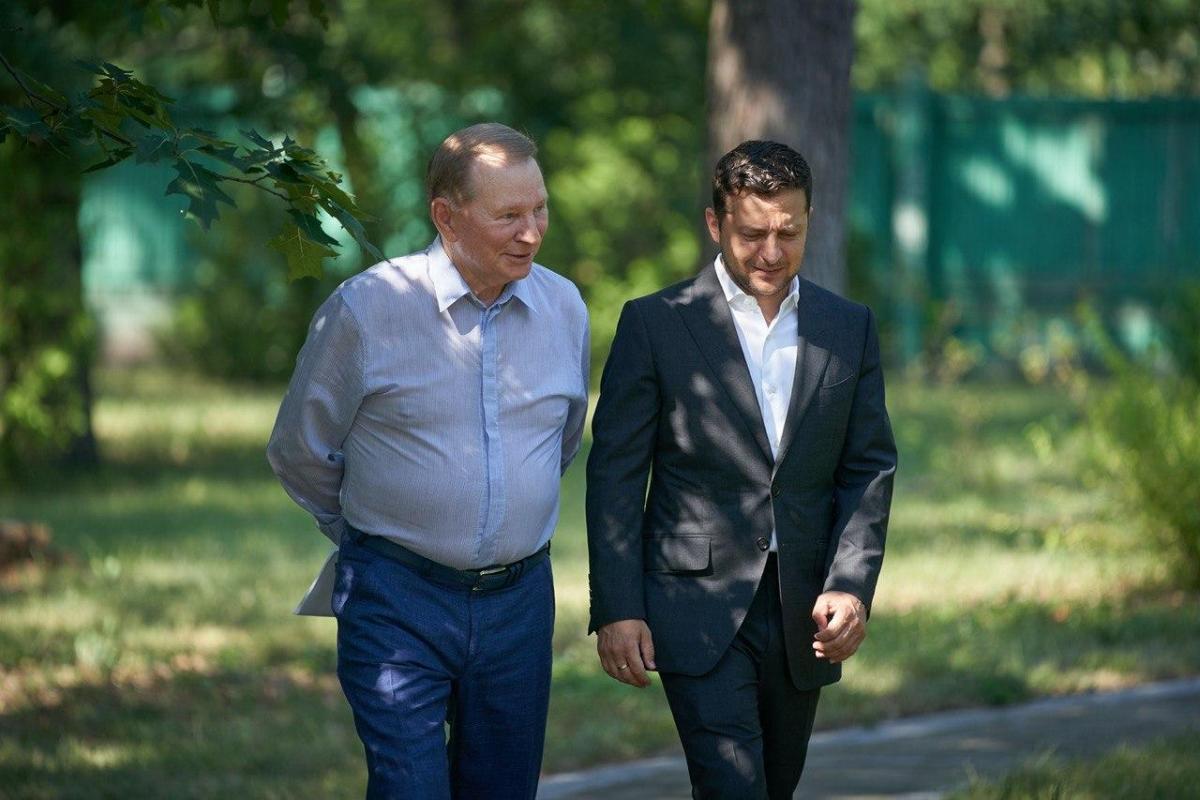 Photo from president.gov.ua
Former Ukrainian President Leonid Kuchma has concluded his mission as Ukraine's representative to the Trilateral Contact Group (TCG) at the Minsk talks on Donbas.
"Leonid Kuchma's work in the Minsk process was extremely important and difficult at the same time," the press service quoted Ukrainian President Volodymyr Zelensky as saying.
Read alsoPresidential Chief of Staff Yermak: Ukraine unhappy with slow Minsk talks
"Thank you for all the efforts you have made to unblock the Minsk process to achieve peace. Your experience was very important and very useful. I am always ready to hear your advice in the future," Zelensky said during a meeting with Kuchma on July 28.
Kuchma, in turn, said: "The TCG's work has been restored and significantly advanced over the past year, as well as a number of important steps have been taken and important agreements have been reached."
The President's Office recalled Kuchma for the second time became Ukraine's representative to the TCG at the Minsk talks on Donbas on June 3, 2019.