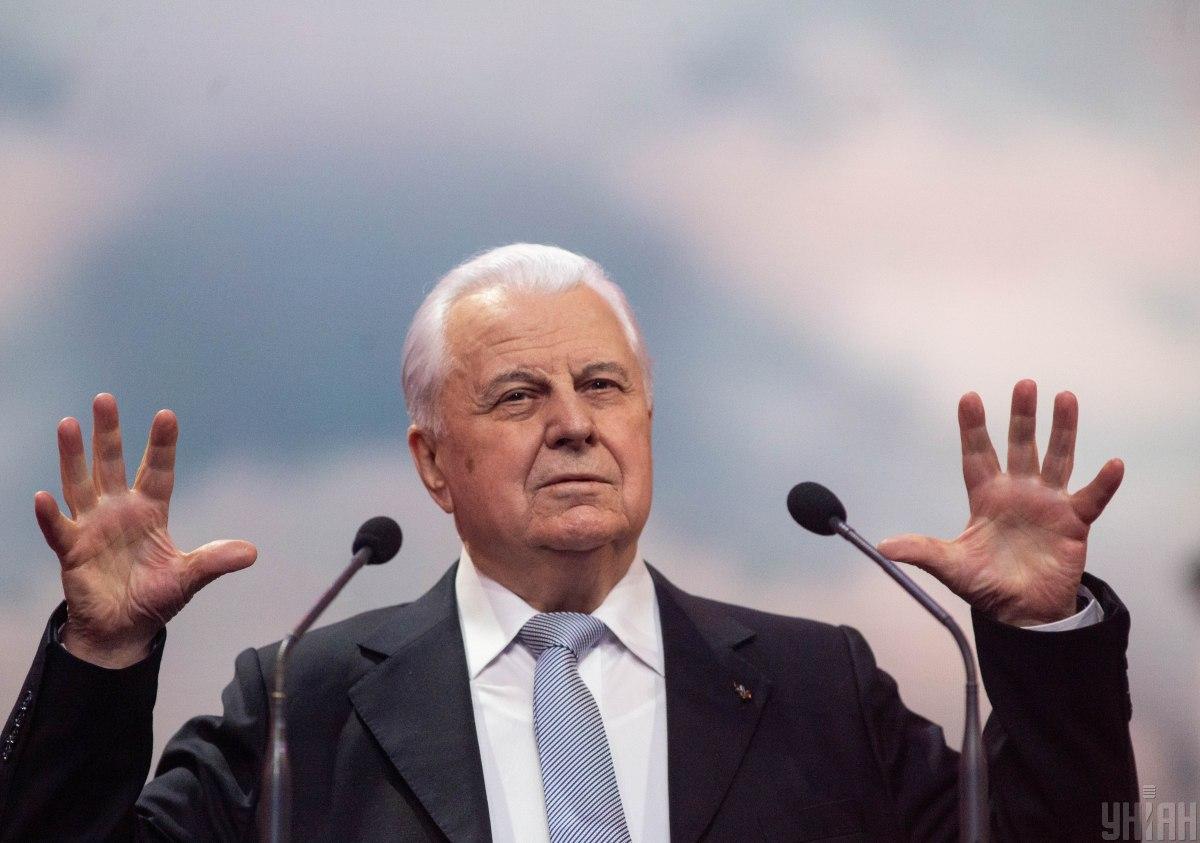 Photo from UNIAN
Head of the Ukrainian delegation to the Trilateral Contact Group (TCG) on Donbas settlement Leonid Kravchuk says he forced Russia's delegate Boris Gryzlov to apologize for his comment about Donbas during the TCG video conference.
"Answering questions from participants in the conference, Mr. Gryzlov turned to the Ukrainian delegation claiming that their question should be posed by the ORDLO [occupied areas of Donetsk and Luhansk regions], because this is a territory that's part of ORDLO. Of course, I could not help but react. I asked Gryzlov to apologize for inaccuracy, because this is Ukrainian territory, as it is recognized in international documents and by the Russian president by the way," Kravchuk told Ukraine 24 TV channel.
According to the Ukrainian official, the Russian representative had to correct his comment. Gryzlov was forced to say he meant that this is territory is not being controlled by Ukraine.
"The issue was finally settled. We cannot but respond to sensitive issues like that, but the response must be documented and objective," Kravchuk added.
TCG talks: background
The video conference of the Trilateral Contact Group on the peace process in Donbas took place on September 16. The sides discussed the issue of preparation for the next stage of mutual release of detainees under the "all for all" principle. The Ukrainian party reiterated that Ukrainians illegally detained in the temporarily occupied territories should be released immediately and without any political conditions.
All the responsibility for the local elections in Donbas was shifted to the Ukrainian parliament.
Kravchuk stressed that "the Ukrainian delegation respects the Normandy format and the Minsk agreements and is ready to work constructively and consistently to restore Ukraine's territorial integrity and achieve peace."
Kravchuk also thanked the OSCE and its Special Monitoring Mission to Ukraine for their mediation efforts aimed at resolving the international armed conflict in Donbas.