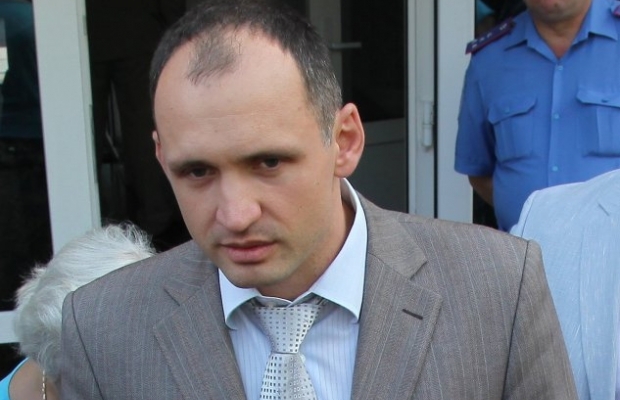 Photo from UNIAN
President Volodymyr Zelensky commented on the appointment to a senior post in his Office of Oleg Tatarov, a former official with the Ministry of Internal Affairs who was had been in service during the rule of Viktor Yanukovych
As the president spoke with journalists in Donetsk region's Maryinka during his Donbas visit on Thursday, he was asked why a representative of the "old" regime had been appointed deputy chief of his Office, as seen in a stream broadcast by his press service.
In response, Zelensky said that "specialists, the head of my Office, and any unit chief are entitled to select [personnel] at their own discretion."
"We all lived during the Yanukovych rule, but some fled along with Mr. Yanukovych," Zelensky added. "In fact, many normal people remained, the ones who didn't betray Ukraine. It seems to me that this isn't fair to label all those who headed some agencies during Viktor Yanukovych's rule as the "old" regime," Zelensky said.
Read alsoZelensky explains Kravchuk pick for top spot in TCG
"For me, everyone who was in power under Mr [Petro] Poroshenko [Zelensky's predecessor at the president's post] is also old regime, but there were experienced people there, too. The main thing is for people to remain honest. Now it seems to me that in our country, in order to change Ukraine, the most important thing is the moral side, which many deputies lack, while to refrain from temptation is the most important feature of modern times," he summed up.
As UNIAN reported, on August 5, President Volodymyr Zelensky appointed Oleh Tatarov Deputy Head of the Office of the President of Ukraine.
Oleg Tatarov is Doctor of Law, Professor, Honored Lawyer of Ukraine, attorney. For a long time he worked in the internal affairs bodies, in particular, he held the position of deputy head of the Main Investigation Department of the Ministry of Internal Affairs of Ukraine, and since 2014 he has been engaged in law practice and headed the bar association.
He is fluent in English. According to the lb.ua news outlet, Tatarov worked as deputy head of the Main Investigation Department when the Interior Ministry was headed by Vitaliy Zakharchenko during Viktor Yanukovych's presidency. Ukrainian investigators are probing Zakharchenko's role in a crackdown on Maidan protesters.