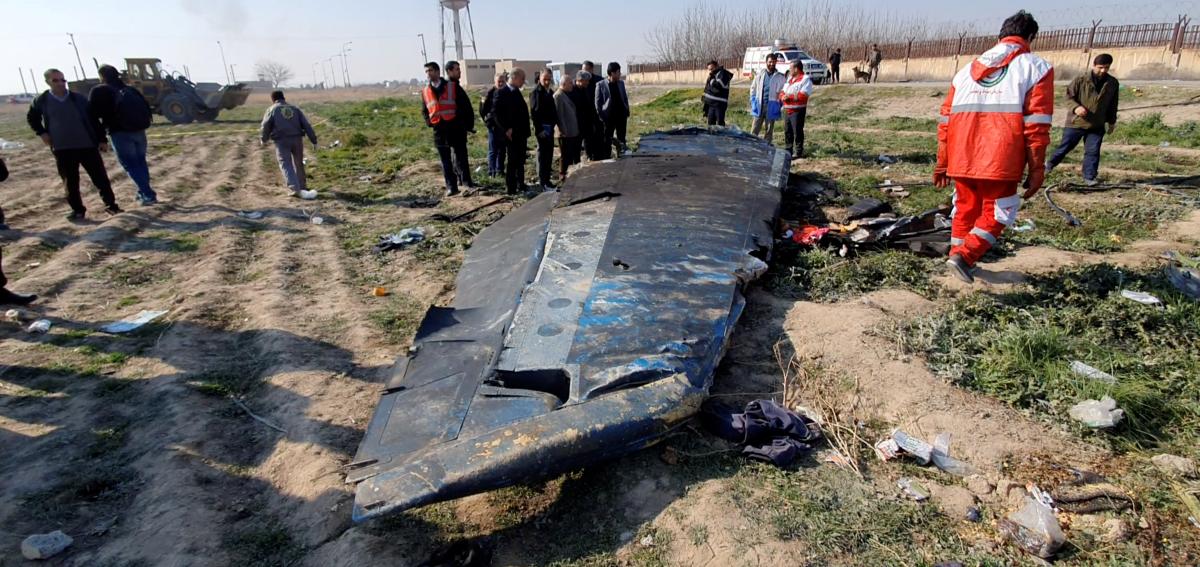 REUTERS
Ukrainian Deputy Foreign Minister Yevhen Yenin has said the Ukrainian side is considering three scenarios in case of Iran's possible refusal to cooperate in the investigation of the Ukraine International Airlines (UIA) flight PS752 crash.
Speaking on Ukraine 24 TV channel, he said the ministry hopes to develop a bilateral negotiation process with Tehran.
Read alsoPreliminary analysis of PS752 flight recorders in France completed
If the negotiations with Iran do not succeed, Ukraine will be forced to use additional safeguards. In particular, these are tools provided for by international conventions.
• The first scenario is the procedure of the Convention on International Civil Aviation (the Chicago Convention), which suggests a unilateral or multilateral negotiation process with the country where the incident occurred.
• The second scenario is when the issue is handled through to the International Civil Aviation Organization (ICAO) Council.
• The third scenario is arbitration or litigation through the International Court of Justice.
According to Yenin, Ukraine will have to take steps if the Iranian side refuses to conduct a fair investigation and hinders communication.
As UNIAN reported, Iranian forces say they downed the Ukraine International Airlines (UIA) jet, a Boeing 737, on January 8 after mistaking it for a missile at a time of high tensions with the United States. All 176 people aboard Flight PS752 were killed.
It became known on July 18 that Iran had handed the black boxes of the UIA plane over to France.
The process was conducted with an Iranian investigator present and observed by Canadian, U.S., Swedish and British experts and representatives from the airline, Boeing Co, and engine maker Safran SA.